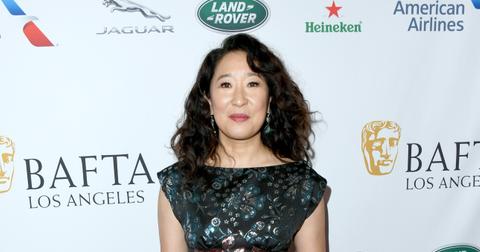 'Grey's Anatomy' Fans Are More Hopeful Than Ever for Sandra Oh's Return
By Chrissy Bobic

Feb. 23 2021, Updated 11:08 a.m. ET
When Derek returned to Grey's Anatomy via Meredith's dream, but still returned in full form, it was a shock to fans everywhere. No one had been tipped off to his cameo, which won't be the last time viewers will see the gone-but-not-forgotten McDreamy. And with Meredith's life in danger, fans are now convinced it means Sandra Oh will appear in Season 17 to reprise her role of Cristina Yang.
Article continues below advertisement
Many think that Derek's return means Cristina's is imminent. Over the past couple of seasons, Grey's Anatomy has had multiple opportunities to bring back Cristina, but hasn't, which sort of goes against the growing theory that Cristina will be back. In a way, it could just be wishful thinking on longtime fans' parts. But some seem to think there's still a chance.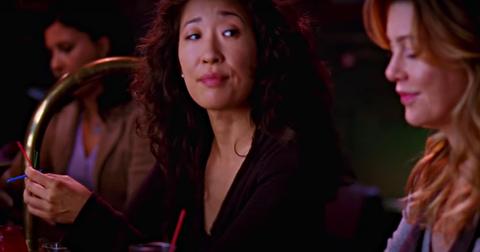 Article continues below advertisement
Is Sandra Oh coming back for Season 17 of 'Grey's Anatomy'?
As of right now, Sandra Oh has not confirmed a Grey's Anatomy return. According to fans, however, that means nothing. Someone on Twitter shared a screenshot from Instagram in which someone mentioned the show giving them a heart attack upon seeing Patrick Dempsey reprise his role of Derek. The account for Shondaland replied, asking if they should "page cardio."
As we all know, Cristina is a cardio surgeon on Grey's Anatomy. The Instagram comment could just be a cheeky way to tease fans and keep their hopes up. But with so many of the original Grey's Anatomy core cast members gone, now might be the best time to bring Cristina back and give Meredith her "person" again.
Article continues below advertisement
If Patrick Dempsey can return for a dream sequence, it would make a lot of sense to bring back Sandra Oh for a cameo. Meredith is fighting COVID, so Christina can Zoom or Skype to show support to her person. #GreysAnatomy

— Tyler G.⚡ (@TAGintheGame) November 16, 2020
Other former 'Grey's Anatomy' characters will be back.
Showrunner Krista Vernoff told Deadline that not only will Derek be back for more episodes in Season 17, but that viewers can expect more people to show up on the beach. While she didn't reveal who shows up, the IMDb page for Grey's Anatomy features a few key actors in their former roles on the show.
Article continues below advertisement
According to IMDb, Katherine Heigl, who played Izzie, will return in a 2020 episode, as well as T.R. Knight who played George, Kate Burton, who was Meredith's mom Ellis, and Jeffrey Dean Morgan, who played Denny. IMDb isn't the most reliable source when it comes to these things, but it has certainly given fans hope for more characters' returns.
Article continues below advertisement
Will Meredith die on 'Grey's Anatomy'?
Meredith's dream with Derek on the hazy beach looks like some kind of afterlife paradise. But, given that Ellen Pompeo is still slated to star on Grey's Anatomy for the foreseeable future, she's probably safe for now. The series could end with her peacefully dying and being reunited with Derek, but for now, she's more or less safe.
That doesn't mean Meredith's health will remain in good shape, however. She passed out in the hospital parking lot and it could mean any number of things are wrong with her. Does it mean she's knocking on death's door? Probably not. But most things don't come easily for Meredith and a long drawn out battle with her health seems totally plausible.
Watch Grey's Anatomy on Thursdays at 9 p.m. ET on ABC.