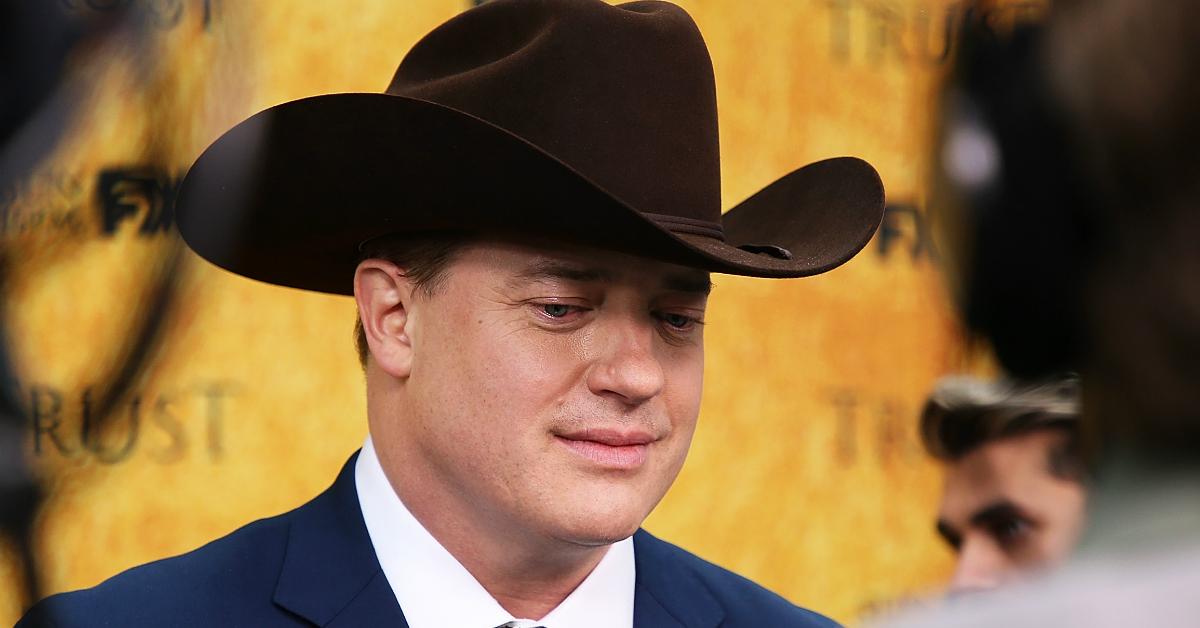 A Look Inside Brendan Fraser's Roller-Coaster Career
If you watched movies in the '90s, especially blockbuster ones, then you've seen Brendan Fraser's cheerful mug. As a kid, I loved watching him in Encino Man over and over and over again. He was so cool that he somehow made Pauly Shore cool by association.
Article continues below advertisement
My older cousins and aunts didn't mind it when I'd repeatedly watch George of the Jungle, The Mummy, and Airheads. Well, maybe not Airheads because of a certain raunchy couch scene, but they all had a thing for Fraser, and it wasn't until I recently saw the blockbuster king of the '90s rocking a loincloth that I realized just how jacked he was.
But like many stars who were once plastered all over movie posters for smash successes, Brendan seemed to fall off the radar several years ago. You'd be sitting around with your friends, flipping through the channels, and then, during that scene from School Ties where he's screaming in the rain, you and your friends would all ask each other: "What happened to Brendan Fraser?"
Article continues below advertisement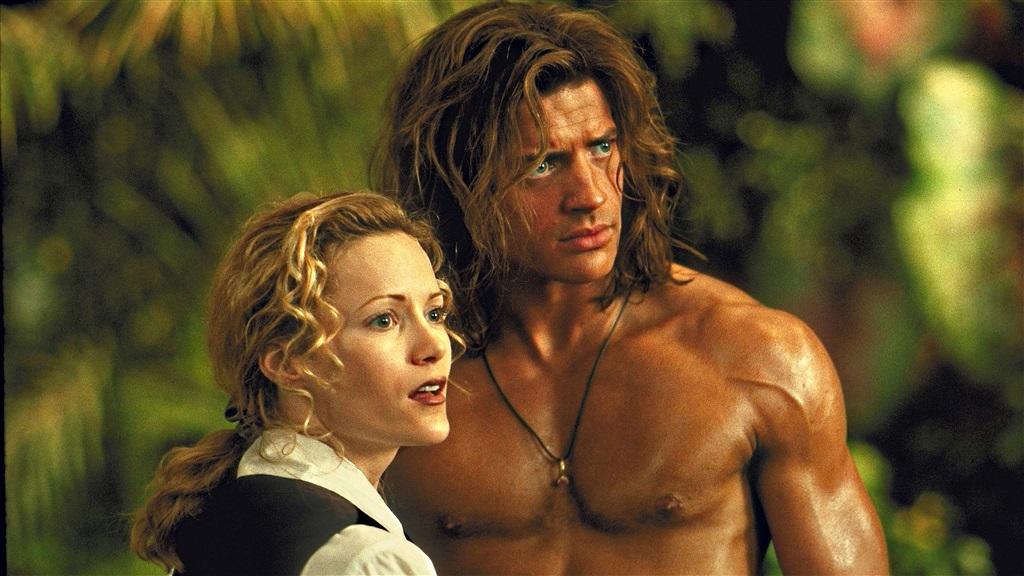 Fraser shocked fans after appearing on the red carpet for 'No Sudden Move.'
In June of 2021, Brendan appeared in public for the premiere of the Steven Soderbergh–directed film at the Tribeca Film Festival in New York City. The film's garnering buzz for several reasons: First, it's a Soderbergh flick, and there's the knockout cast — Jon Hamm, Don Cheadle, David Harbour, Julia Fox, Ray Liotta, and Benicio Del Toro, among tons of other recognizable faces.
Article continues below advertisement
The HBO Max project — a heist/crime drama — is the kind of title that hasn't been given big studio love in years, it seems: It's a 1954 period piece with a huge cast of talent and a fairly "insular" set up.
However, reviews for the film — and Brendan's performance in it — aren't what garnered buzz. It's the star's appearance on the red carpet that has people talking.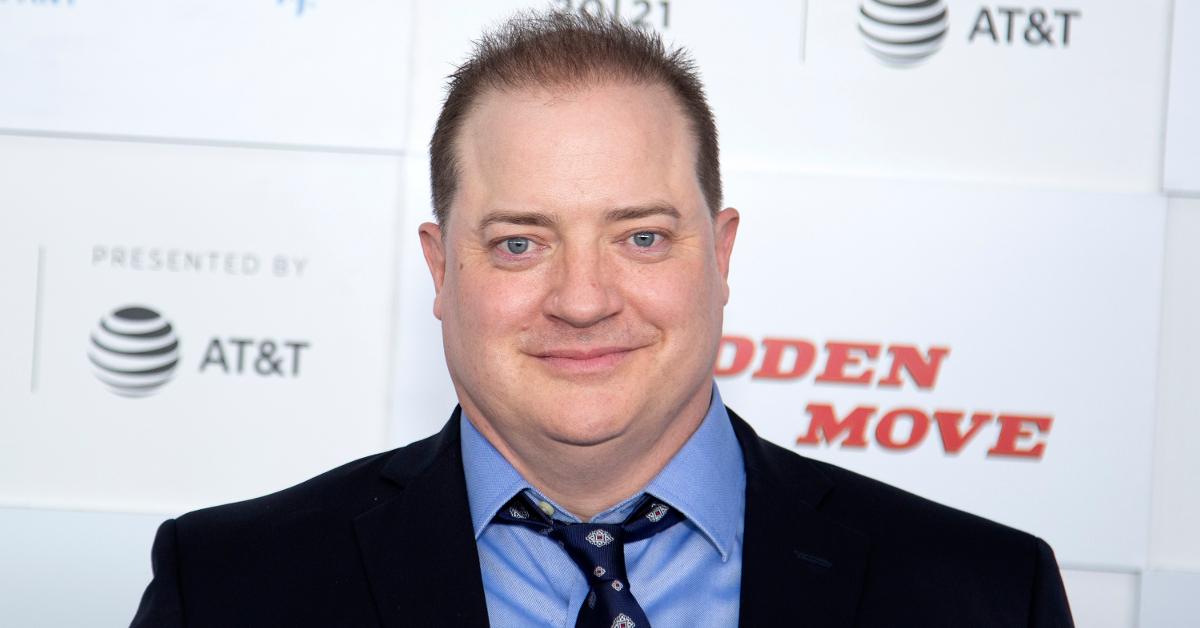 Article continues below advertisement
Many are speculating that Fraser's weight gain may have something to do with his preparation for Darren Aronofsky's upcoming flick The Whale, which focuses on a 600-pound hermetic teacher who is attempting to be involved in his teenage daughter's life again.
Support for Fraser has popped up on social media in recent years after some of the finer details of his life in the entertainment industry came to light.
Article continues below advertisement
In early 2018, GQ published an excellent interview with Brendan, where he gets very candid about how events in his personal life may have contributed to his retreat from the limelight.
Article continues below advertisement
Chief among these events was a 2003 interaction with Philip Berk of the Hollywood Foreign Press Association. Brendan alleges that Berk groped and assaulted him in a sexual nature, and that the incident hurt his relationship with the HFPA. He hasn't been invited to the Golden Globes since 2003.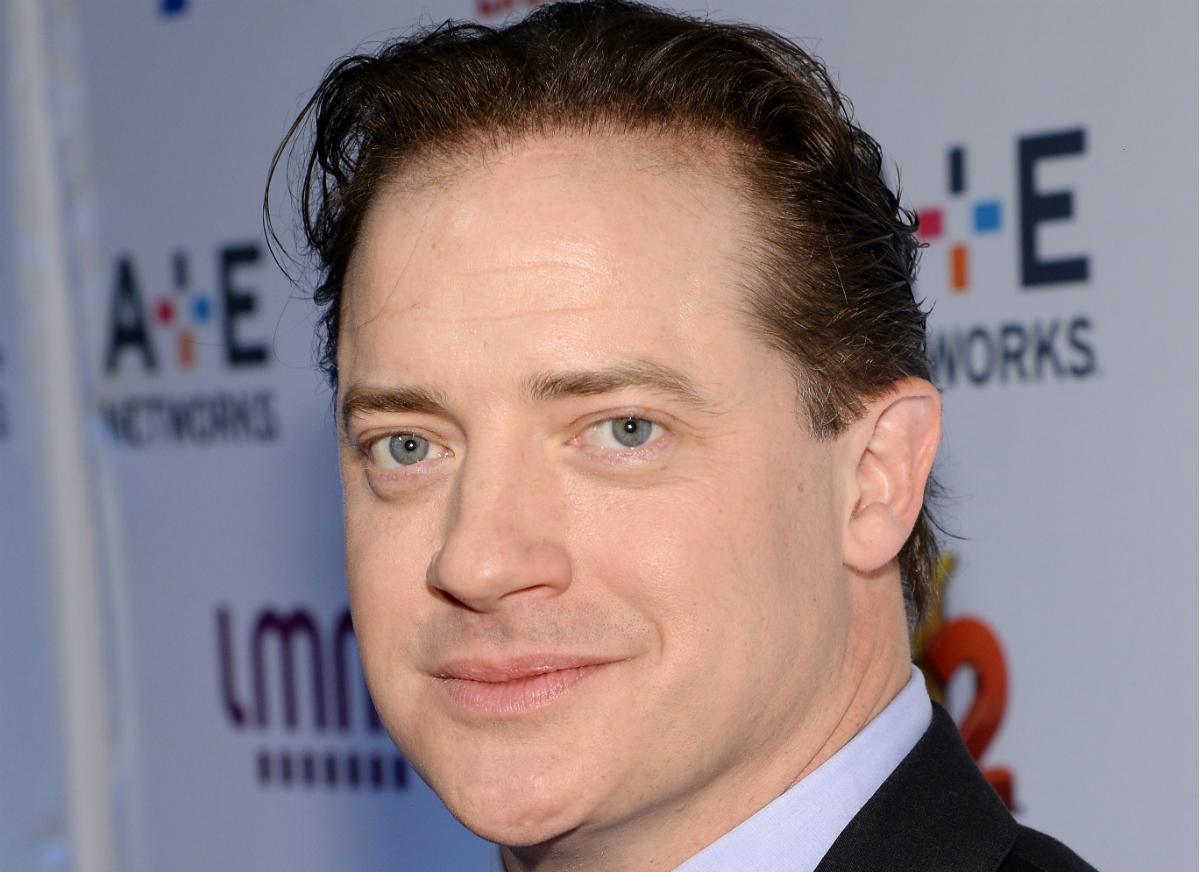 Article continues below advertisement
Speaking about the incident further, Fraser said that it tainted "who I was and what I was doing," and several projects "withered on the vine for me." He lauds Rose McGowan, Ashley Judd, and Mira Sorvino for their involvement in the #MeToo movement, and takes it out on himself for not being more vocal about this experience earlier.
Although his career is punctuated with films that can easily become the butt of jokes (Looney Tunes: Back in Action, Journey to the Center of the Earth, and The Mummy: Tomb of the Dragon Emperor, to name a few), he was genuinely great in a lot of his films and even made some possible clunkers work, which is no easy task.
Here are some of the roles Fraser played throughout the years, some of them well-known and some you forgot or never saw.
Article continues below advertisement
'Encino Man'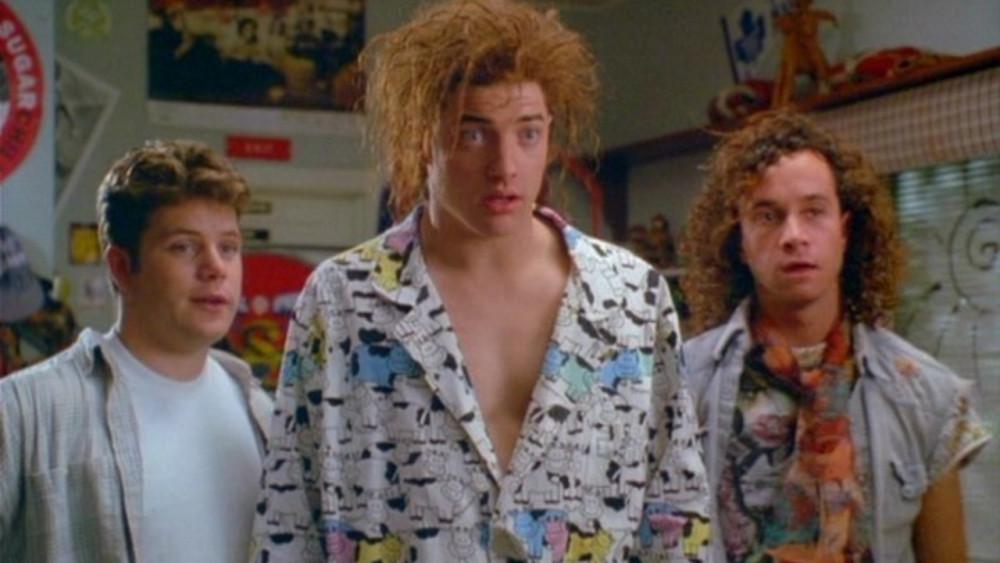 Article continues below advertisement
I mentioned this gem up top for good reason: The movie was great. That's largely due to Brendan's wonderful comedic performance. Zach Baron of GQ mentioned that Brendan had the perfect expressive face for "playing guys who were often new to the world," and his performance as an unfrozen caveman experiencing modern times is one such role.
The 1992 film was Brendan's breakout role; in it, he befriends two school losers (Sean Astin and Pauly Shore) in typical '90s-comedy fashion. Brendan auditioned for the part by wrestling with a plant, and I'd like to think he did so with the same enthusiasm he gave to making cave drawings on a hockey rink glass with mustard and ketchup.
The only thing about the movie I didn't like is when he gets punched by the bully and doesn't absolutely obliterate him with caveman strength in response.
Article continues below advertisement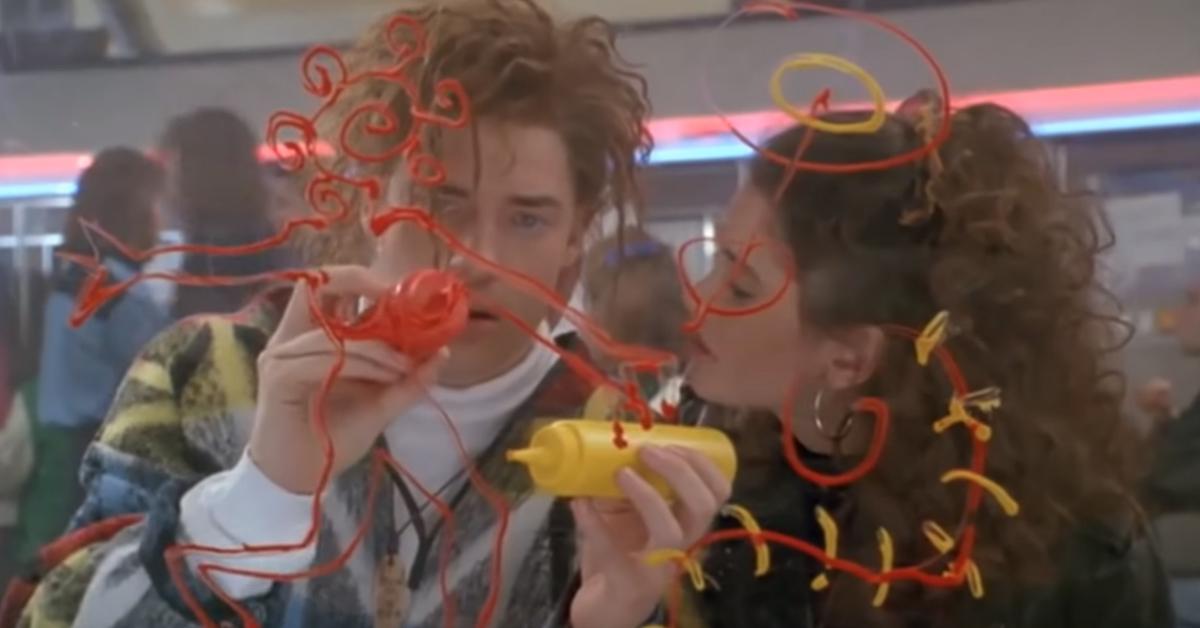 'School Ties'
Article continues below advertisement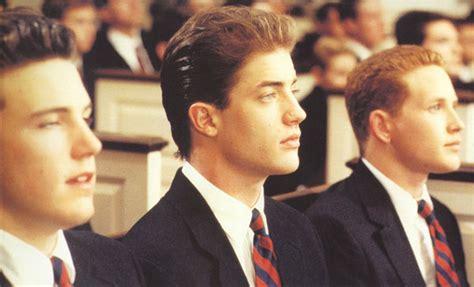 After Brendan proved he could rock physical comedy like no one's business, School Ties made him stand out as a dramatic talent.
Brendan portrayed persecuted Jewish quarterback David Greene in the 1992 film, standing out in a cast that included Matt Damon, Ben Affleck, and Chris O'Donnell. Immediately following the film's release, it was clear Brendan's career had taken off the quickest. He was even nominated by the Chicago Film Critics Association for most promising actor in 1993 after receiving praise for his work in School Ties and Encino Man.
Article continues below advertisement
'With Honors'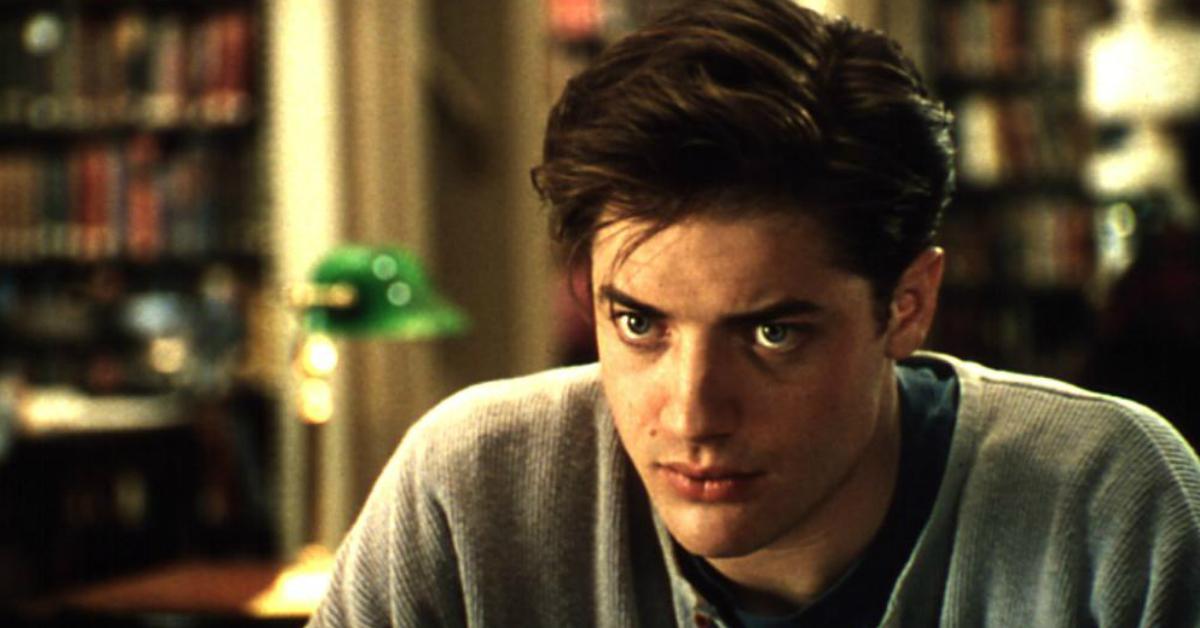 Article continues below advertisement
In this 1994 film, Brendan plays an economics student whose honors thesis ends up in the hands of a homeless man played by Joe Pesci, who uses it to barter for food and shelter. The movie's a little schlocky for sure, but Brendan and Joe give great performances as the uptight Ivy League student and the homeless man who ends up teaching him more about life than his Harvard mentor ever could. It was nominated for a Golden Globe for best original motion picture song.
'The Scout'
Article continues below advertisement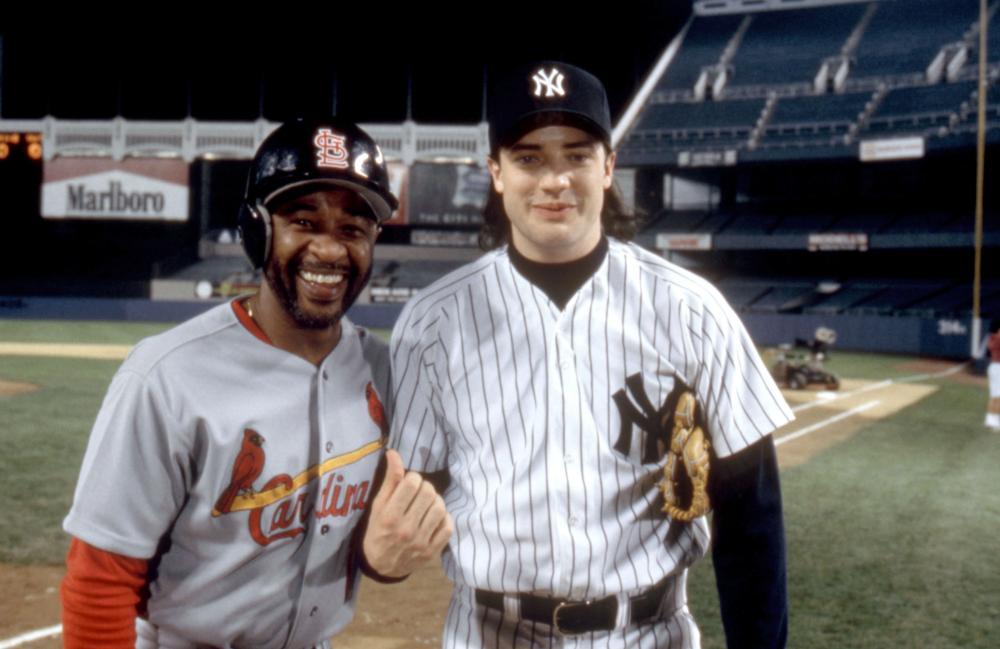 A note before discussing The Scout: Brendan was selected for his recurring role in Showtime's drama The Affair in 2016 for being able to play a by-the-book character who's got some secrets. And even though in Baron's GQ article he mentions that Brendan plays a prison guard "who seemed to harbor some dark secrets," I think that that isn't something entirely new for Brendan.
Article continues below advertisement
Acting alongside Albert Brooks in 1994's The Scout, Brendan plays a phenomenal baseball player with a troubled past who's recruited by a scout looking for a, ahem, home run of a player. Although Brendan's happy-go-lucky and naive trademarks are at play here, he does a good job of showing an inner anger, too. At the end, when things work out and he's crushing it on the big stage, I still remember the emotional big grin he gives the crowd as he soaks in his new life. Tremendous.
'Airheads'
Article continues below advertisement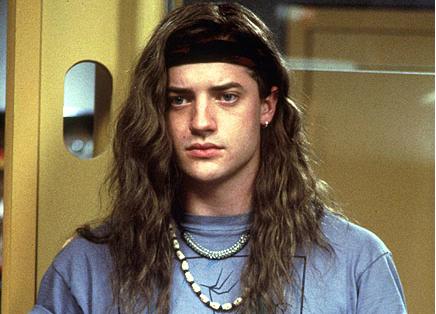 The early to mid '90s featured hit after hit after hit for Brendan. In this 1994 film, he plays the frontman for a rock band alongside bassist Steve Buscemi and drummer Adam Sandler. They end up holding a rock radio station hostage to play their demo tape but, like every comedy ever, things don't go according to plan.
Article continues below advertisement
'Gods and Monsters'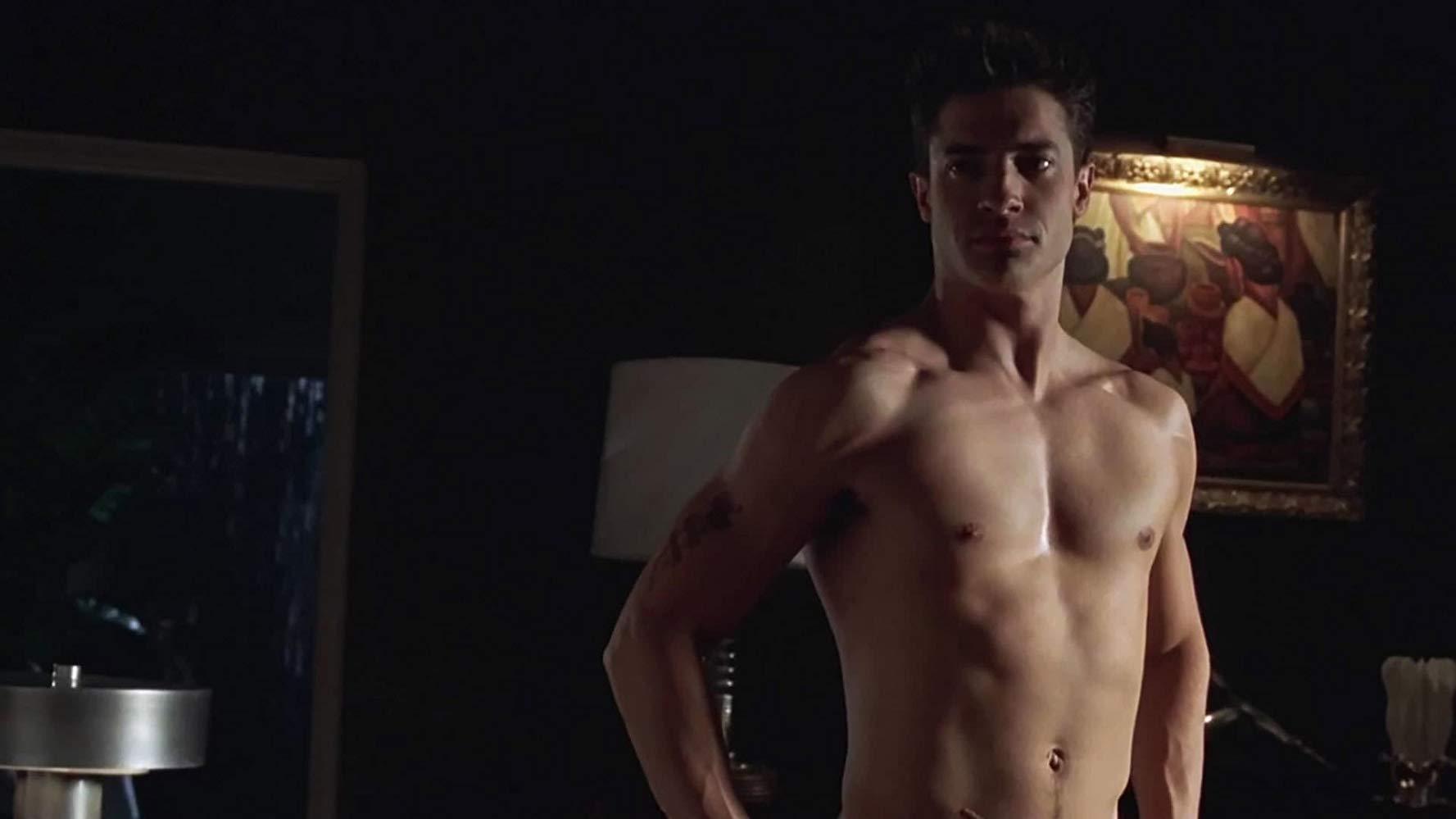 Article continues below advertisement
I'm a sucker for movies that feature young men who don't know what they're doing with their lives and end up coming across an older mentor. Bonus points if they're washed up/used to be a big deal in their youth. I know that seems like a very specific genre, but I swear it's a thing.
In 1998's Gods and Monsters, Brendan acts opposite Sir Ian McKellen, who plays the director of Frankenstein. Fraser is his gardener, and he ends up befriending the director, whose interest in him may not be entirely platonic. It's one of those dramas that's just screaming "for your consideration," but people actually liked this flick and didn't pretend to (The Artist, I'm looking at you). Gods and Monsters has a 95 percent rating on Rotten Tomatoes. A lot of reviews remarked how good Brendan's performance is, especially in a film that completely hinges on dialogue between him and a highly regarded actor like Sir Ian.
Article continues below advertisement
'Blast From the Past'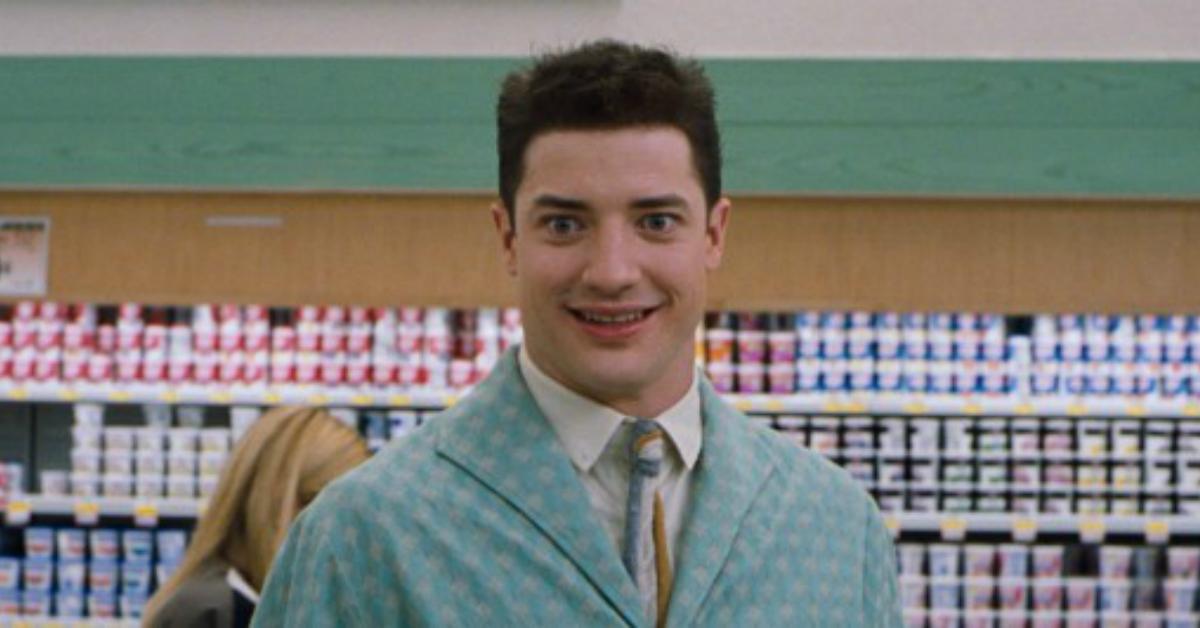 Article continues below advertisement
In yet another fish-out-of-water story, Brendan plays a young man who lived in a nuclear fallout shelter for 35 years with his overreactive parents, played by Christopher Walken and Sissy Spacek. He falls in love with Alicia Silverstone after many hijinks ensue.
This 1999 film is a great reminder of just how likable Brendan is: He plays the naive, genuinely good guy to a T. He plays it so well that it's genuinely upsetting whenever someone mistreats him in the movie.
'The Mummy' and 'The Mummy Returns'
Article continues below advertisement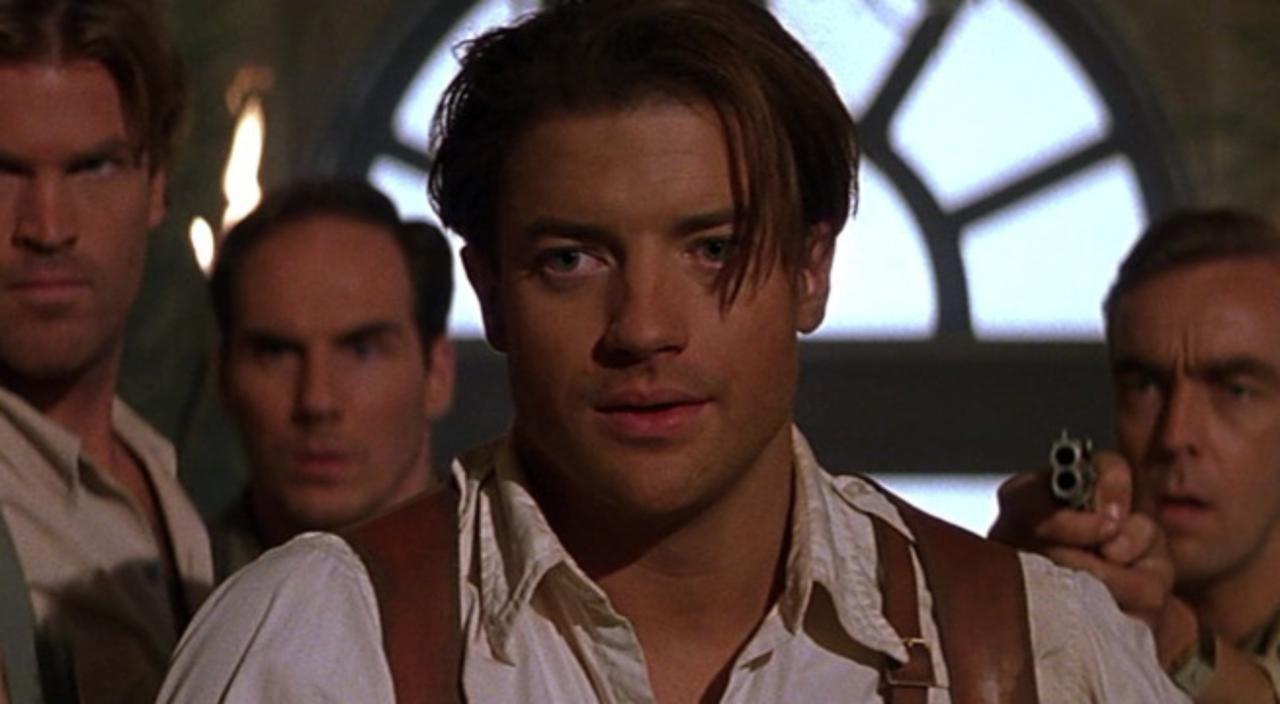 An infinitely bingeable flick with tons of memorable quotes that simply wouldn't work without Fraser in the lead role, 1999's The Mummy is one of the last "Old Hollywood" films that relies more on set design and practical effects than CGI. Plus there's a wholesome whimsical nature to the film, and while The Mummy is great fun, sadly, a lot of the stunts Brendan performed in the franchise contributed to the overall deterioration of his health.
Article continues below advertisement
In the same GQ interview, Fraser talked about the "destructive" nature of the Mummy stunts he took on: "I believe I probably was trying too hard, in a way that's destructive. By the time I did the third Mummy picture in China [in 2008] I was put together with tape and ice — just, like, really nerdy and fetishy about ice packs. Screw-cap ice packs and downhill-mountain-biking pads, 'cause they're small and light and they can fit under your clothes. I was building an exoskeleton for myself daily."
Article continues below advertisement
He had to undergo several surgeries to redress his injuries, including a laminectomy along with a spinal cord procedure that needed to be redone. Then there was a partial knee replacement, repairing his vocal cords, and other operations that led to Fraser's being in and out of the hospital for seven years. That, along with his sexual assault, his mother's death in 2016, and his divorce from Afton Smith, made him want to get out of the spotlight.
Article continues below advertisement
"Going to work — in between being in and out of those hospitals, that wasn't always possible. So what I'm saying to you sounds, I hope, not like some sort of 'Hey, I had a boo-boo. I needed to put a Band-Aid on it,' but more of an account of the reality of what I was walking around in," he told GQ.
'The Quiet American'
Article continues below advertisement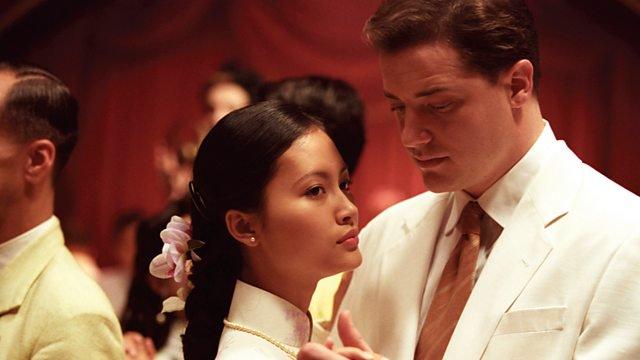 This movie about the shady political doings of the CIA leading up to the Vietnam War was unfortunately done in by its post-9/11 release. No one wanted to watch movies that made the U.S. government look bad in the wake of a devastating terrorist attack.
Article continues below advertisement
In the 2002 film, Brendan plays a friendly-enough American "working" in Vietnam, but his character makes a startlingly dark turn later on the film that genuinely surprises audience members. Yes, the man who played Dudley Do-Right and a cute caveman actually does a heck of a job playing a slimy CIA operative willing to turn on his fellow man, or woman, to get his objective done. If you need any convincing the man's a "real" actor, check this movie out.
'Looney Tunes: Back in Action'
Article continues below advertisement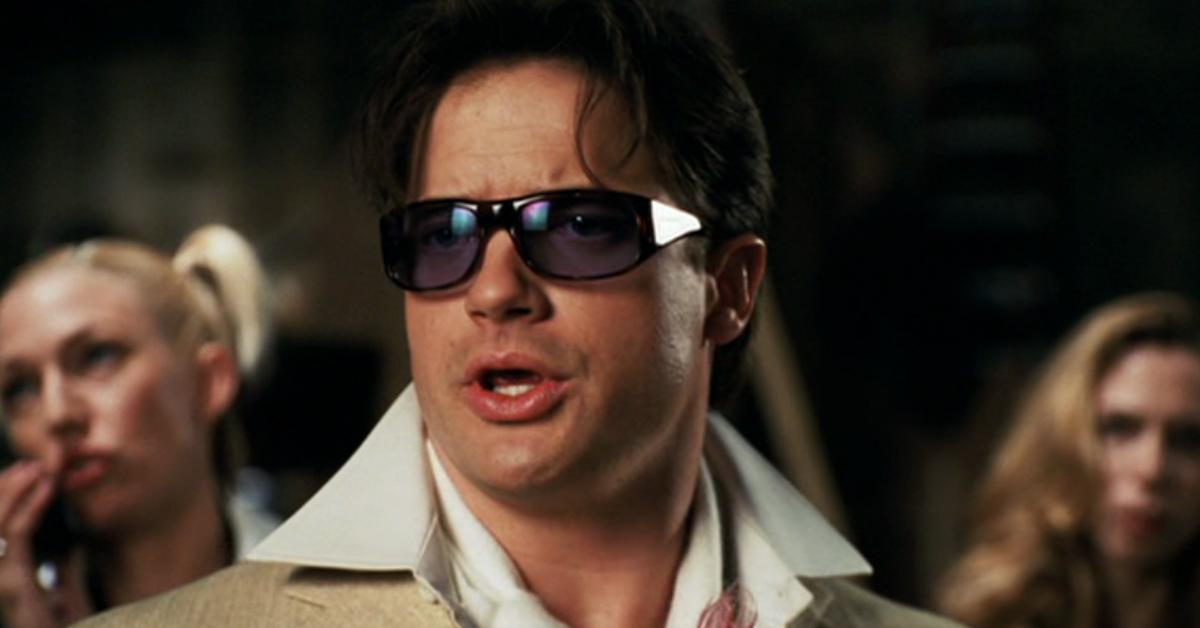 This much-maligned half-animated, half-live-action film starred Brendan in two roles: playing himself, and the stuntman who takes falls for the actor. After critically acclaimed hits, this one must've had people scratching their heads. Brendan revealed in that same GQ interview that what drew him to the film was his own self-loathing: "I think I wanted to knock myself out. I wanted to take the piss out of myself before someone else would, 'cause I had it in my head that I had it coming."
Article continues below advertisement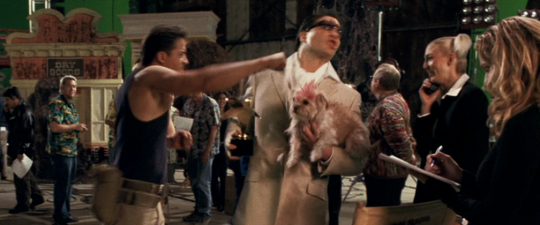 After this bomb and the HFPA incident with Philip Berk, Brendan's résumé thins out a bit. He had a small role in the best picture winner Crash (2014), but his movies in the years that followed weren't exactly commercial or critical successes. For instance, 2008's The Air I Breathe has a 12 percent rating on Rotten Tomatoes, and I'll bet you didn't know he was even in that movie, or that it existed, until just now.
Article continues below advertisement
Most recently Brendan's been lending his talents to the small screen. He's currently starring in the DC Universe show Doom Patrol where he plays Robotman. He's also had recurring roles in Condor, Trust, and The Affair, not to mention his turn as Peter Swann in Professionals, and the sci-fi flick Behind the Curtain of Night.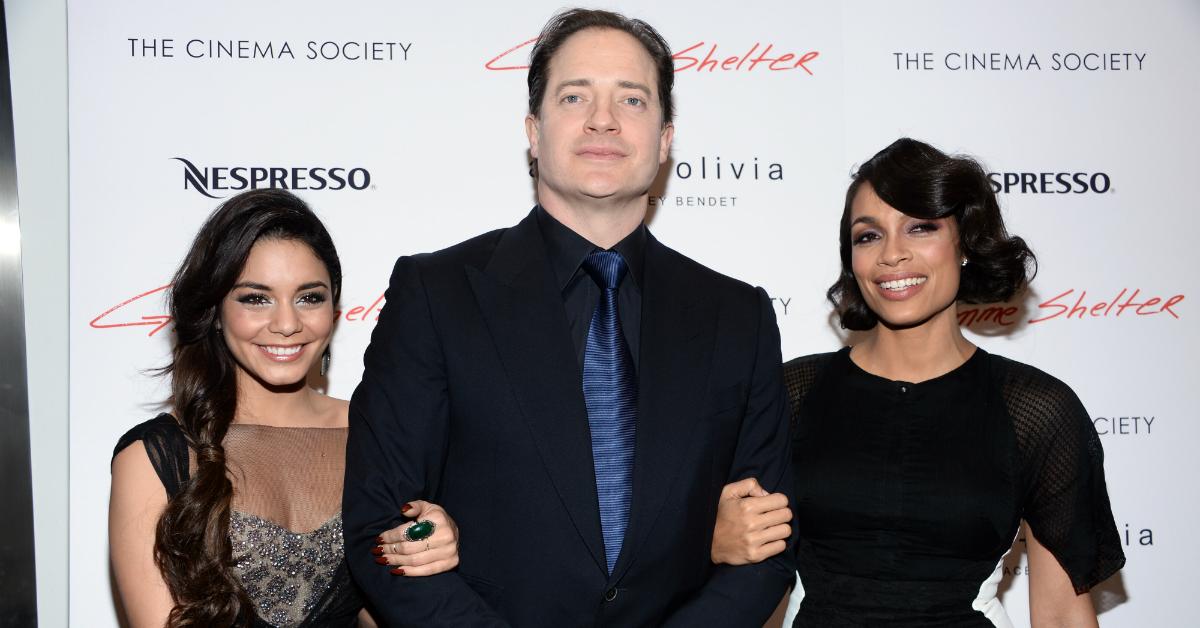 Many megastars struggle to attain longevity in their careers. It takes more than good looks and knowing the right people. But Brendan Fraser's a pretty darn good actor, and it's interesting to see how his career has evolved from a bright-eyed, muscular all-American type straight out of central casting to a man who's obviously been through the ringer, only to come out the other side with something to say.
And honestly, I'm here for it.