Woman Earns Hundreds of Dollars Returning Discarded Cups to Bars for $1 a Piece
A woman learned the bar she was at gave $1 per returned cup, so she hustled and made over $350.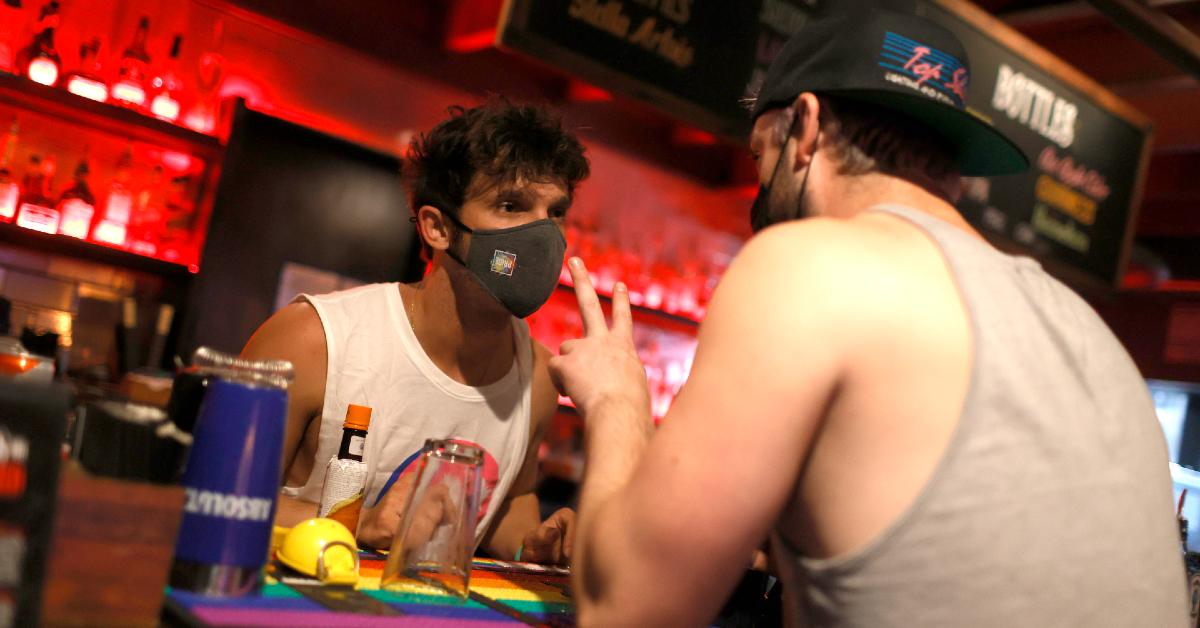 If you're going out drinking, it can be very easy to rack up a massive bar tab without even realizing it. This is why you should always check the prices of the drinks that you're ordering. Making sure that you don't have some less-than-scrupulous people adding their beverages to your tab helps too (it has happened before).
Article continues below advertisement
But even if you're keeping an eye on your spending, it's no secret that the profit margin on booze is ridiculously high, and in many instances, restaurants are making their money back on a single bottle of booze they're buying wholesale after selling just a few pours.
So any type of relief folks that folks can get off of their bill when they're out at the bar is probably going to be met with open arms, like this one TikToker who discovered that the bar they were at were refunding customer $1 on their cards for every single cup they return to the bar.
Article continues below advertisement
So they decided to get to work, collecting cups everywhere they went to return to the bartender, who processed a refund, which they showed on the POS machine, for a whopping $162. They managed to collect more cups in another go for an extra $32, and then again for $24.
Article continues below advertisement

But the savings didn't stop there: they got $30 refunded from the bar at yet another pass, and then $14, $11, $12, $13, and $8. The TikToker then shared a screenshot of their credit card statement which showed all of the refunded charges, proving it was legit.
Article continues below advertisement

The final statement included other refunds that they didn't take video footage of in the TikTok, and judging from that one still image Ivana uploaded, she managed to get $365 refunded to her card. Not bad for tidying up around the bar and just collecting some cups.
Article continues below advertisement

A number of TikTokers who saw the post respected Ivana's hustle, with several of them remarking how great of a side hustle her cup collecting was.
Article continues below advertisement

In a caption for the video, Ivana wrote: "If only I found out about this earlier during the day and didn't bother too much on day 2," so it seems like she was able to rake in $365 after visiting the bar two days in a row.
Article continues below advertisement

So she made about $182.50 a day after not admittedly working that hard on the second, day, which folks thought was pretty darn good calling it "wild for a side hustle."
Article continues below advertisement

It turns out that this incentive isn't specific to just this bar: one TikToker said that a concert venue offered this same type of deal and they managed to not only get their money back for the show that they went to see, but that they were able to foot the bill for their cost of drinks as well: "I did this at a concert once and paid for the show and drinks"
Article continues below advertisement

Another wrote, "Did this at The Drop a few years ago and literally made $1000 plus our tickets back ahaha."
Would you be down to try this out? Or does it defeat the purpose of going out to have a good time? Seems like a great way to make some money if you're strapped for cash because, like Ivana said, she might just return solely to return cups and make a few dollars.