"Don't Be Mad at Me" — Barista Accidentally Charges Over $1,000 for Coffee Order
A barista accidentally charged more than $1,000 for a simple coffee order. OP shares the receipt and what ended up happening with the charge.
Anyone working in the food service industry has an understandably difficult time, but baristas tend to have plenty of horror stories working behind the counter on people's coffee. Between highly specific coffee orders during the early hour rushes and the typical rude customer doldrums, baristas often have to deal with high-pressure scenarios during moments when everyone's looking for a pick-me-up. The occasional mistake could be forgiven, but this one nearly hit where it hurts.
Article continues below advertisement
In early October 2023, one barista made a rather enormous clerical error when they accidentally charged well over $1,000 for a relatively simple coffee order. He shared the literal receipts on TikTok and revealed what ended up happening to the order in the end. Let's break it down.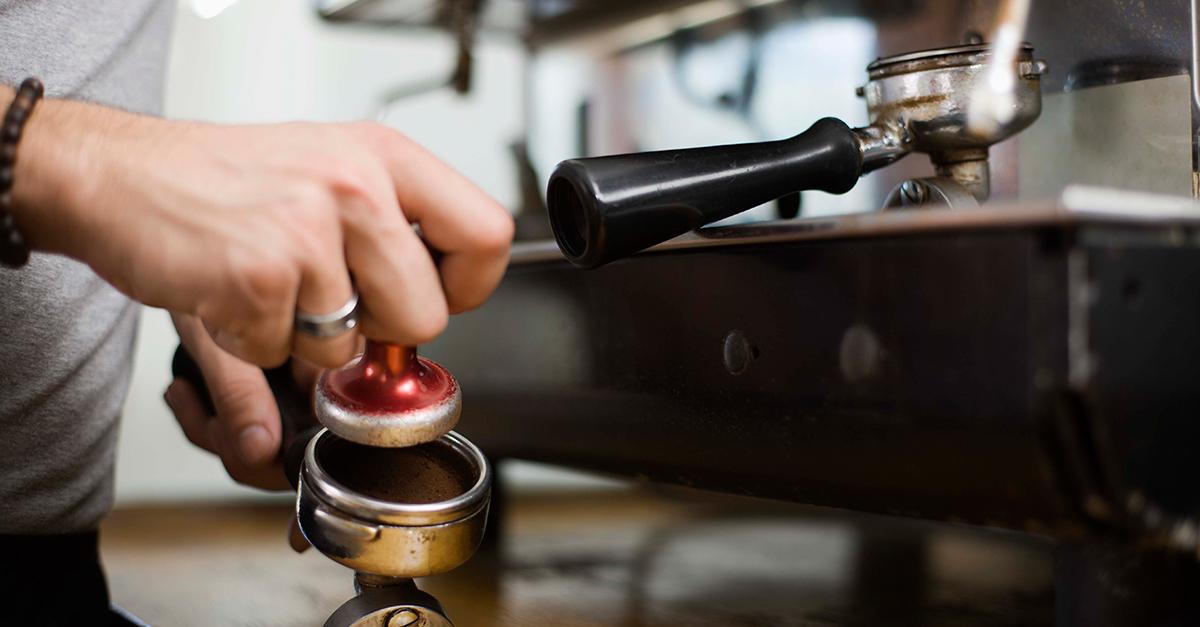 Article continues below advertisement
A barista accidentally charges over $1,000 for a simple coffee order.
Alexander Saint Von (@alexander_saintvon) is no stranger to sharing TikTok videos on the common struggles that come with living in New York City. And like any New Yorker with big aspirations, Alexander works as a barista in a coffee shop.
It might be safe to say, however, that Alexander could've also used a coffee on Oct. 9, 2023, after they made a rather noticeable pricing error at check-out. In their slideshow posted on Oct. 12, Alexander shared what has to be one of the most expensive coffee receipts they've ever rung up.
Article continues below advertisement
According to the receipt, a customer ordered one espresso and one cappuccino. Sounds like a simple enough order on paper and should have been relatively cheap. But as any one who has ever taken a math test before would attest to, one misplaced decimal can make all the difference.
Article continues below advertisement
An order that should have only been $14.53 including gratuity was accidentally rung up as $1,453 total. Tipping culture opponents are probably fuming right about now.
By Alexander's own admission, they hid away at work after noticing the charge on the receipt.
Article continues below advertisement
The order seemed to have gone through, as the customer's card didn't seem to have been declined. The receipt even states that the check was closed out properly.
While a receipt like that would probably have most of us fainting in low-income, the matter was actually resolved pretty amicably. According to Alexander in the comments section, the charge was voided without much fuss with a refund promptly given out. The customer was reportedly even "super understanding" about the whole mistake.
Article continues below advertisement
Yet despite the quick and painless resolution, that still hasn't stopped fellow TikTokers from reeling over the ordeal in the first place. Most commenters were shocked that the card even went through to begin with and were pretty envious of whatever bankroll that customer had going.
"How did their card even go through?" one TikToker asked in shock.
Article continues below advertisement
On a similar note, others felt that this wouldn't be an issue for them and admitted that if this ever happened to their own card, it would simply get declined.
Times are certainly tough and our simple pleasures seem more expensive now than they've ever been. But if we're getting charged nearly $1,500 for coffee even accidentally, that coffee better pay rent too.