Whataburger Employees Post Hilarious Video to Customer's Story After She Left Phone at the Restaurant
Whataburger couldn't have manufactured more positive PR buzz for their business! Employees helped a customer get her phone back thanks to a video.
A TikTok creator who left her phone at a Whataburger restaurant got more than she ordered up when the employees posted a hilarious attempt to lure her back for the tech she forgot post-meal.
Article continues below advertisement
The customer, who shares content using the handle @messyymadie, seriously got lucky when she lost her phone at this franchise location. Because how many of us have left our phones somewhere and basically no one cares or tries to help?
Note to self: Next time I decide to lose my phone, I'll pick a Whataburger!
Whataburger employees post a new story to get the customer's attention after she left her phone there.
As the customer shares on her TikTok, employees at the Whataburger location gathered in uniform to let her know, "You left your phone."
"Come and get it! We got it for you," the leader of the pack calls out, as other employees gather behind in the sweet and very honest story.
Article continues below advertisement
As more workers get pulled into the video, the employee who is creating the story says, "PSA: If you love your friend, please tell her that you left your phone at Whataburger."
"We got you!" the orange shirt and visor clad employee adds. "We love you. Please come back."
Article continues below advertisement
The roughly 30-second video has been shared many thousands of times, and garnered over 1,130 comments at time of writing. The main takeaway from followers is that Whataburger has some fine employees!
Article continues below advertisement
Whataburger should use this story as a recruitment video according to TikTok.
In a PR win for the company, the phone's owner says in the comments section of her post that she would trust these employees with her life after this incident!
Indeed, commenters were full of praise for the workers, saying they need a raise after this display of kindness and responsibility.
Article continues below advertisement
"Never leave your phone (or fries) unattended," the account quipped in response to the video.
Many TikTokers had more great things to say about the specific store, incidentally, which is located on Tennessee Street in Tallahassee, Fla.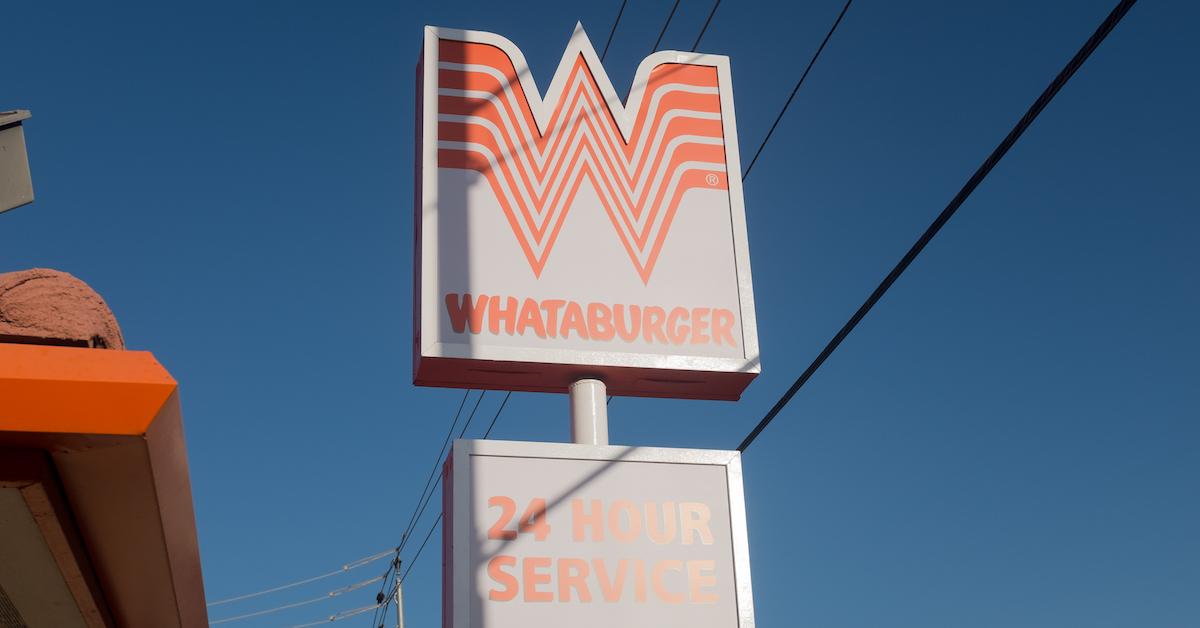 Article continues below advertisement
"The one and only," one commenter gushed about the location, with someone else noting, "I knew it was Tallahassee."
Meanwhile, it seems this unintended recruitment video indeed inspired some commenters to want to work at the store, with one person asking, "This looks fun. Y'all hiring?"
"I want to experience this work environment," someone else commented, while another person observed that good management makes people want to come to work, and this video was clearly demonstrating that vibe.
Article continues below advertisement
In the end, Whataburger couldn't have made a better commercial for their restaurant if they tried, as this post continued to garner positive comments such as: "This is why I support Whataburger. The burgers are fresh and the service is always great. This was so sweet."
"This legit makes me want some Whataburger," someone else confessed, while yet another person shared the story about how when Texas experienced ice storms, Whataburger was the only establishment serving food.
Whataburger for the win!