TikToker Catches Wendy's Employee Eating Fries Straight From the Fryer
A Wendy's employee must've thought that the fries at work were too tempting to resist as they were caught eating them on camera with bare hands.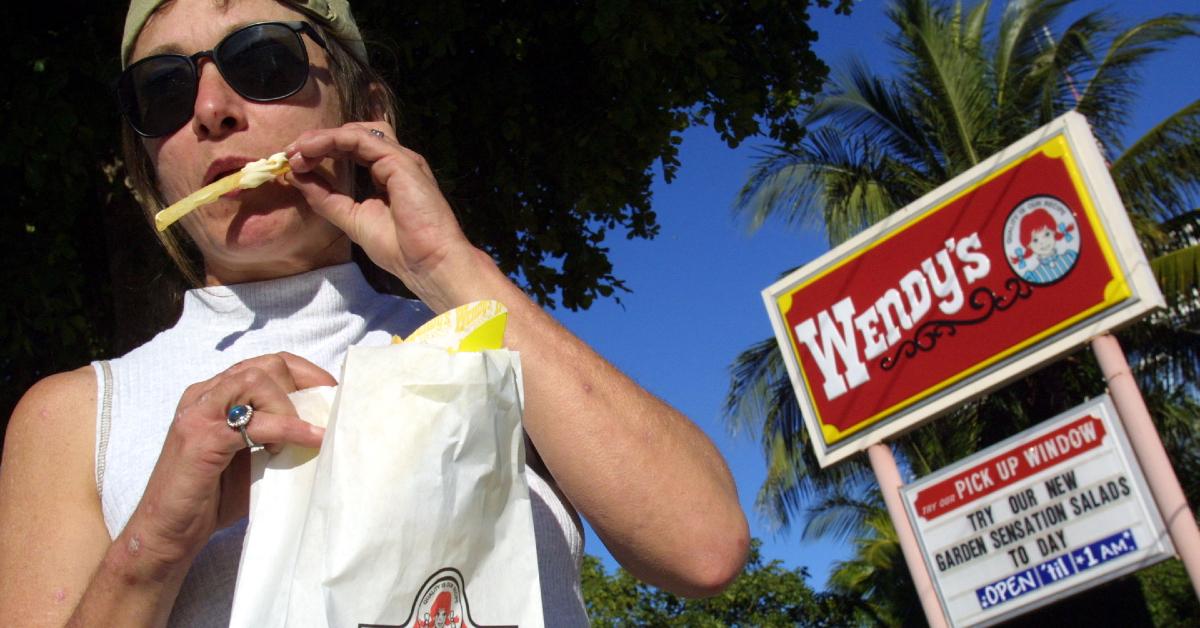 45th President of the United States Donald Trump's love of fast food is well-documented. He's gone on the record saying that pound-for-pound, many fast dining establishments are cleaner than most restaurants as they have so many different franchise locations to consider. Vice reported Trump as saying, "One bad hamburger, you can destroy McDonald's. One bad hamburger and you take Wendy's and all these other places and they're out of business."
Article continues below advertisement
And he's not wrong, the Los Angeles Times reported on studies that suggest fast food joints are cleaner than five-star restaurants. And when you're someone hitting the road on a campaign trail or for meetings around the country, like Trump, and you want a meal in a hurry, then fast food is probably your safest bet to help minimize the risk of food poisoning.
However, there's at least one TikToker who is probably cutting this particular Wendy's from out of the list of fast food locations they'd want to get grub from. Well, if they don't like the idea of employees bare-handedly touching their grub, that is.
Article continues below advertisement
In a clip uploaded by Alli Walton (@alliwalton) on the popular social media platform, an employee can be see standing over what appears to be a frying station.
Article continues below advertisement

A young woman is watching the employee while another person records. The Wendy's employee can be seen picking out a french fry from the basket and tasting it, then looking in the direction of the person recording.
Article continues below advertisement

Upon seeing this, the young woman looks away from the woman standing above the fries with a concerned expression on her face. A caption for the video reads: "@Wendy's get your employees #unsanitary"
Article continues below advertisement

However there were a number of TikTokers who didn't necessarily seem to think that the employees decision to munch on the job was that big of a deal.
Article continues below advertisement

Some TikTokers remarked that Alli has probably never worked in food service as this is the norm. Another user remarked that nibbling on food while at work is a daily occurrence and that if they worked at Wendy's they'd "be using the frosty machine like a beer bong."
Article continues below advertisement

In one Quora discussion thread, someone wanted to get to the bottom of a myth that they heard: that fast food workers were allowed to eat as many fries as they wanted to while on the job.
Article continues below advertisement

Folks who replied to the question had a litany of different responses. Some said that while eating food on the job isn't "technically allowed" and there are pre-ordained meal times for employees at said locations, there were others who said that their managers generally didn't care or seriously account for the food that they ate.
Article continues below advertisement

How would you feel about seeing a fast food worker chomping on some fries while you were waiting to place an order? Would it bother you? Or is it that they weren't wearing gloves when they did so that would get you grossed out?