Doordash Customer Gets Revenge on Driver Who Stole Her $129 P.F. Chang's Order
A DoorDash customer vowed to get revenge on a delivery driver who stole her $129 P.F.Chang's order even though it was refunded.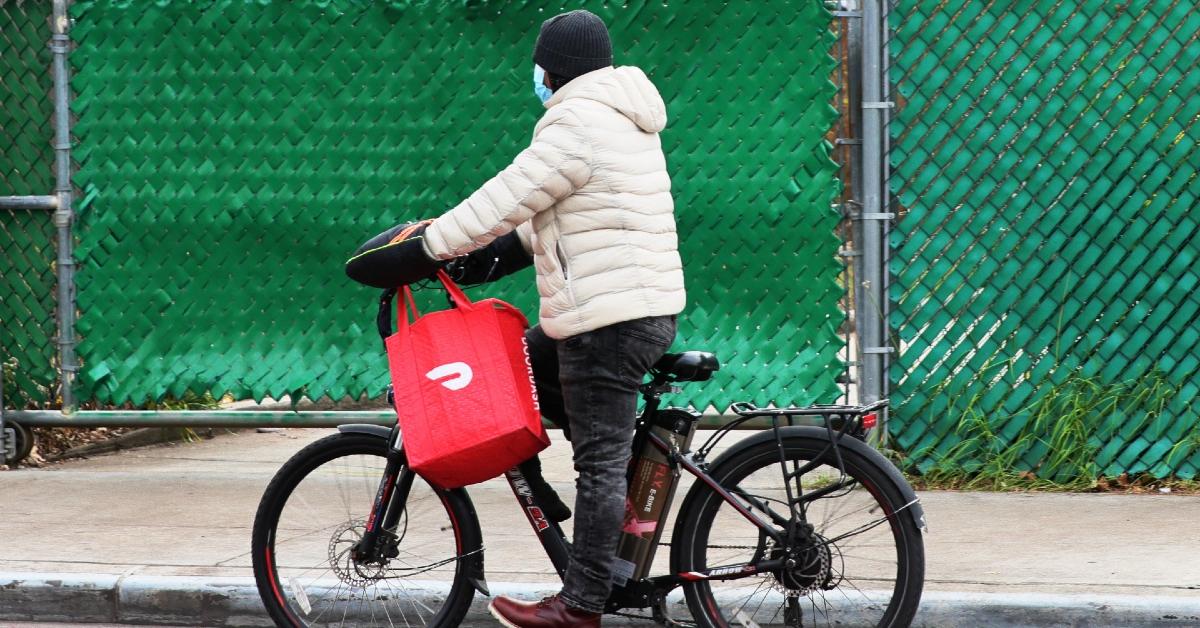 Social media's filled with DoorDash drama, which is understandable because people get really, really passionate when it comes to their food. They don't want somebody messing with it, and if you're a driver for the company, you're going to be really heated when you're driving someone's delicious order to their home, only to discover that they didn't show their appreciation for your work monetarily.
Article continues below advertisement
And while there are probably millions and millions of DoorDash orders that have gone through without issue, the ones that end up going not so smoothly ultimately end up garnering more attention. Not many people are going to watch a TikTok where someone smiles at the camera and begins wishing love and good vibes, etc. etc. for their food delivery driver because they brought their Tikka Massalla over without issue.
This is probably why so many folks are outraged to hear this TikToker's story about her P.F. Chang's order that went missing...and were nodding their heads at how she got her revenge against the driver who allegedly stole her food from her.
Article continues below advertisement
TikToker @happilyhockensmith posted a viral clip that garnered over 100,000 likes on the popular social media platform and has been shared over 450 times. In the video, she says, "I live in Nashville, this person right here Geranee, Gerainey, I don't know if it's a guy or a girl but whoever you are you stole from the wrong one."
Article continues below advertisement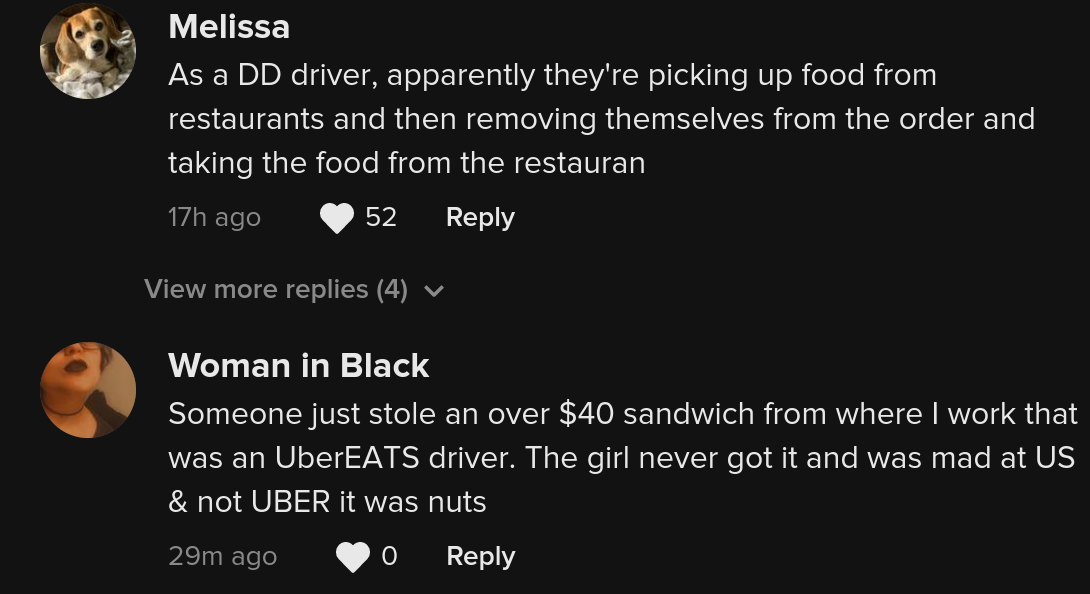 The TikToker points to a screen-capped image of a receipt in her video that shows a refunded $129.15 P.F. Change's order. "A hundred and twenty-nine dollars worth of food y'all from P.F Chang's it's not about the money it's the principle I knew I was gonna get my money back so I wasn't worried about that."
Article continues below advertisement

She continued, "But when I was on the phone with DoorDash they were super nice and stuff but I told them I said I should take my tail down to the...police station and file a police report. Y'all when I tell you...the conversation completely changed so now it got me thinking..."
Article continues below advertisement

She then looks off-camera and then speaks to someone off of it, "Babe yep I'm going to the police department tomorrow. I'mma find out who you are I'mma make sure you don't steal from nobody else."
Article continues below advertisement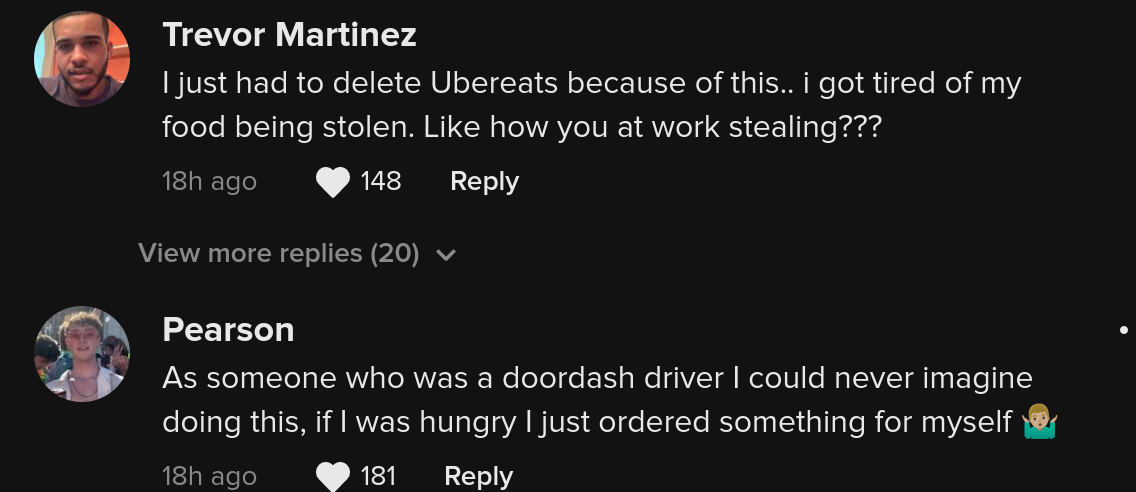 P.F. Chang's official TikTok account commented on the TikToker's viral clip writing, "So sorry this happened to you," while other users on the platform shared their own DoorDash delivery horror stories.
Article continues below advertisement

One user, Rachel Davis penned, "Someone stole my Crumbl order and forgot to turn off the delivery and went home and was showing there for an hour. I thought about getting my cookies"
Article continues below advertisement

Another, Cassidy Bowie wrote, "The DoorDash driver did this to me last week, they stopped in front of my house showed it delivered and drove away, never brought my food."
Article continues below advertisement

According to Ridester, while it isn't likely that your DoorDash delivery driver will steal your food, it does happen: "It's not common for a DoorDash delivery driver to steal items from a DoorDash order. However, such inappropriate behavior has happened before."