A Disney Employee Reveals the Magical Gift She Received for Her 20th Anniversary
A Disney employee celebrated her 20th anniversary with the company and showed off some magical gifts, including a Simba statue.
As a huge Disney fan, I love finding out about any behind-the-scenes magic that takes place that most guests don't know about. That's why, when I came across a Disney World employee who works at Hollywood Studios, and who shares content on TikTok as @quinngorski6, sharing the gifts she received for her 20th anniversary with the company, I couldn't get enough.
Article continues below advertisement
I was even more sucked into the share by the clearly very emotional creator.
It's cast members like her, who care deeply about Disney and providing an amazing experience for guests, that really make a difference. And so, without further ado, read on to learn all about what Quinn received for her landmark anniversary.
The Disney employee's 20th anniversary is all about Simba from 'Lion King'.
Apparently Simba from The Lion King is the Disney character who represents the 20th anniversary for employees.
As Quinn shares in her TikTok, the company gifted her with a card adorned with the eventual king of all beasts.
Article continues below advertisement
Quinn emotionally shares the inspiring words on the card: "Simba is brave and resourceful, always meeting challenges and looking forward to new opportunities."
The card goes on to commend Quinn and profess that the Disney company will continue to support an environment of "endless possibilities."
Article continues below advertisement
Near tears, the sweet cast member continues reading how her 20 years with the Walt Disney company have seen her meet challenges and look forward to new opportunities just like Simba.
Article continues below advertisement
The powerful message then quotes Simba's dad, Mufasa, who tells his son, "Look inside yourself. You are more than you have become."
From there, Quinn shows off a Simba pin she received, gushing, "Look how cute it is!"
Finally, Quinn unboxes the "heavy" statue of Simba that commemorates her 20th anniversary with Disney, which is engraved with her name, and an inscription that reads, "Recognizing 20 years with the Walt Disney Company."
Article continues below advertisement
Commenters enthuse that this employee is the reason Disney is so magical.
Commenters were on hand to join in on celebrating this joyful cast member. Even Disney Parks popped into the comments to congratulate Quinn on her "Disney-versary," and for "making magic!"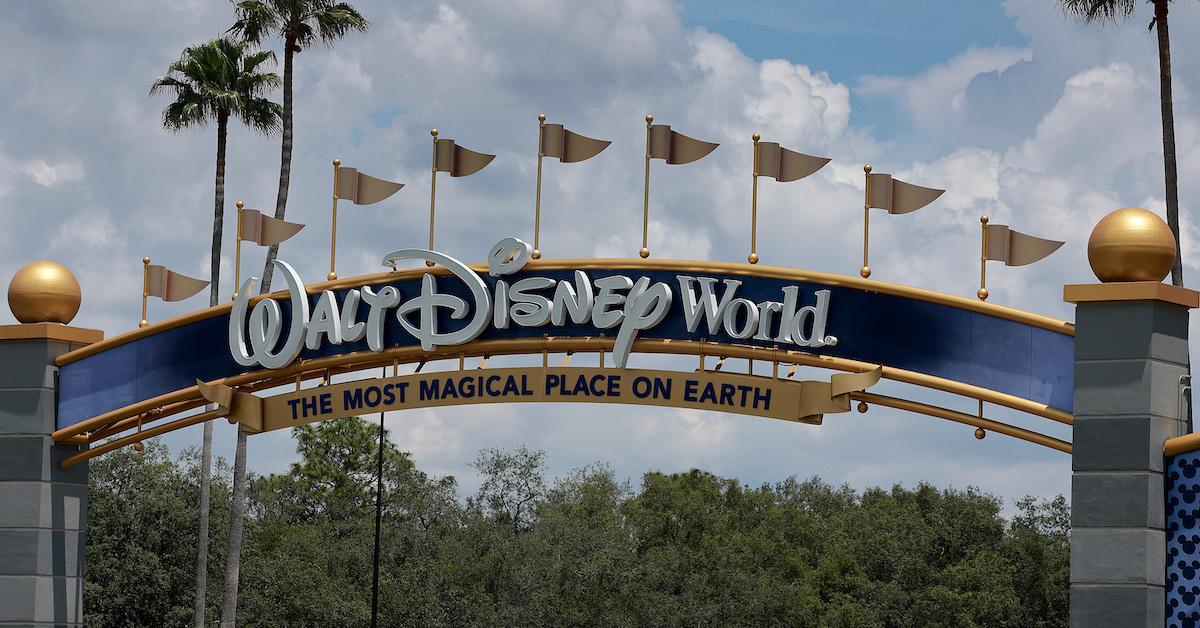 Article continues below advertisement
"You enthusiasm is what makes the parks what they are!" one TikTok user complimented Quinn, basically echoing exactly what I was thinking after seeing how much love she has for what she does.
Incredibly, many commenters recalled Quinn serving them at the 50's Prime Time Café at Hollywood Studios, with one person saying they remembered her long after their time at the restaurant. Apparently her warning to the family was "No tower for an hour," referring to riding the Tower of Terror following their meal.
Article continues below advertisement
But not everyone was impressed with what Disney gifted Quinn with, given the company's insane wealth. One person joked after 20 years, they should buy Quinn an island.
Indeed, the company's market cap is valued at $144.5 billion as of October 2023. And I'm guessing my family has spent a fifth of that over the years — OK, slight exaggeration, but going to Disney costs a fortune. What makes it worth it to shell out so much dough is amazing, caring, exuberant cast members like Quinn. Congratulations!