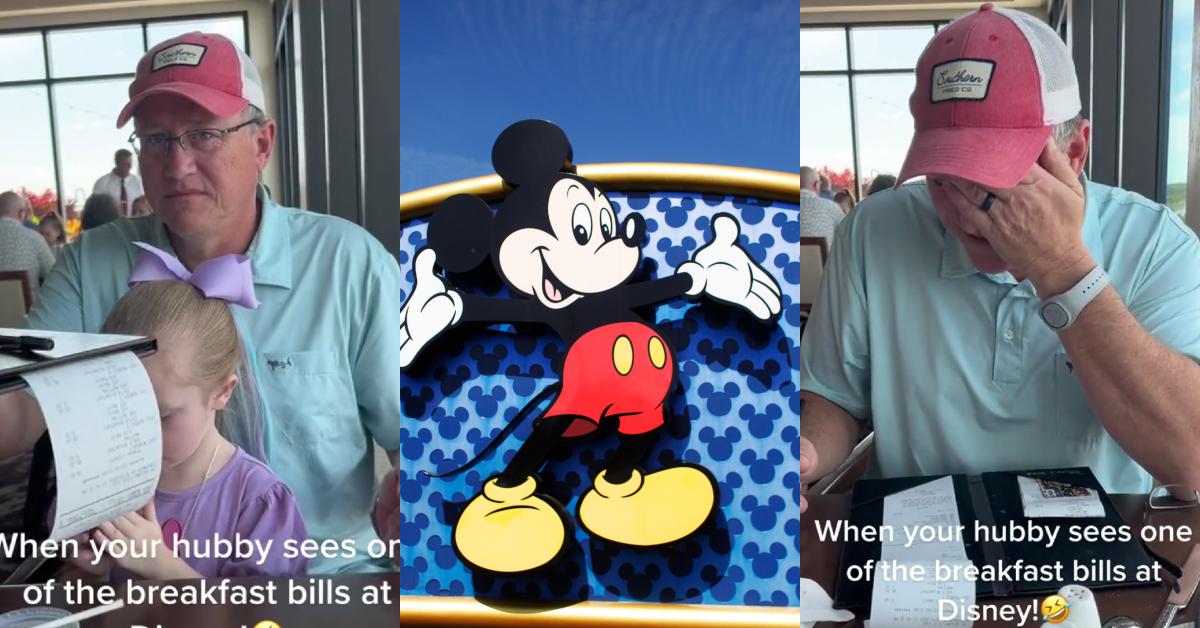 Wife Records Husband's "Stunned" Reaction to Bill for Disney Character Breakfast
A woman recorded the exact moment her husband saw the cost of a family breakfast at Disney, and the internet's delighting in his shock.
If you're planning on taking a long family trip to one of Disney's parks, then you should be prepared to save up several thousand of dollars to do so.
Article continues below advertisement
It doesn't help that the average cost of tickets to Disney is going up as well and that there are a number of different parks offered in Disney World, for example, that space out some of the brand's most popular attractions across them.
Article continues below advertisement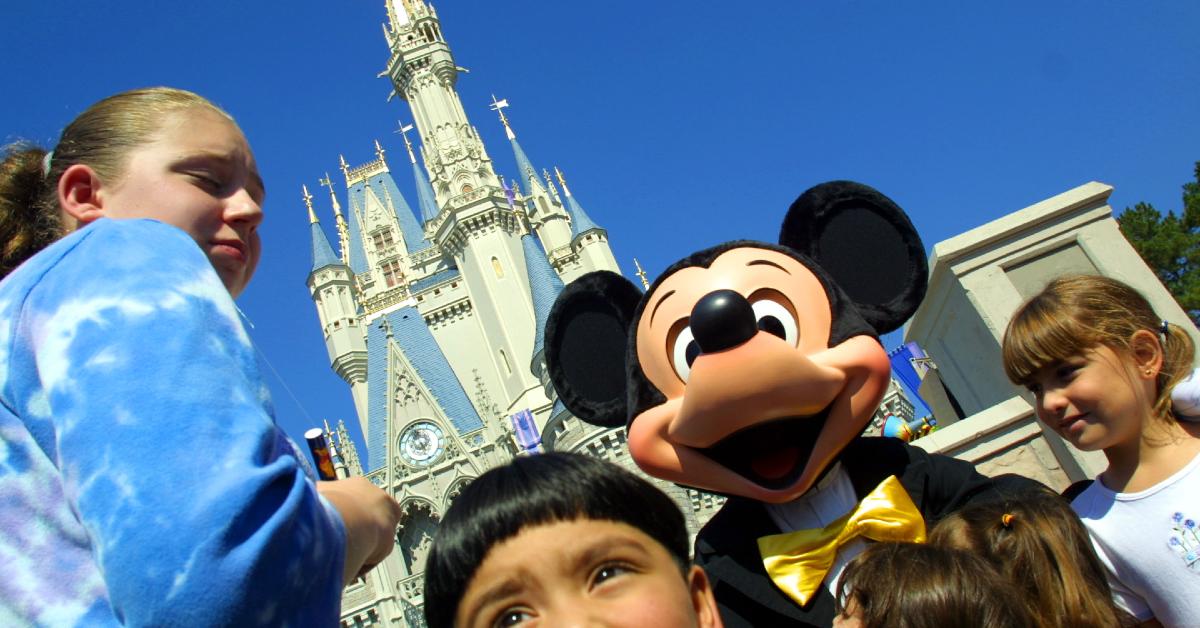 Article continues below advertisement
The outlet continues, "And as we get into holiday territory, you can expect to pay $154 to $189 per ticket on many days, especially weekends. Additionally, ticket prices vary depending on the park you choose to visit."
But that only covers the cost of the ticket itself and doesn't include the various other amenities, services, products, and meals offered at the park, which, on average, cost about $27 per meal for an adult and $13 per meal for a kid, according to Urban Tastebud.
Article continues below advertisement

So if you factor in gratuity and multiple meals per day for a family of four while you and your loved ones explore the magical world of Disney, you're going to rack up a pretty sizable credit card debt over the course of a week vacation on top of the already pricey tickets you're dropping a ton of cash on.
Article continues below advertisement
This is exactly what happened to this woman's husband during their trip to the massive movie studio's amusement park. TikTok user Charlene Payne (@charlenetpayne) recorded her significant other's reaction to seeing their family's bill for breakfast and it has other users on the platform feeling his pain, and cracking up at the same time.
Article continues below advertisement
The video begins with him taking the folio from the server that contains the receipt. He opens it and appears to be in awe of the amount. He removes his glasses and begins coughing, almost in disbelief as he pores over the bill.
Article continues below advertisement
She writes in a text overlay of the clip: "When you hubby sees one of the breakfast bills at Disney!" and adds in a caption for the clip: "The mouse takes all our money!" with a laughing emoji.

Article continues below advertisement
One commenter who saw the clip expressed how tickled pink they were by the man's reaction: "He took those glasses off like it was gonna change!," to which Charlene replied: "He didn't want to see it anymore."
Another quipped, "Almost gave that man a heart attack"
Someone else seemed to share in the man's pain, writing: "My niece asked my Step-Dad if we were rich once, and he replied with 'We were until we went to Disneyland.'"
Article continues below advertisement

Someone else said that receiving bills like these while vacationing at Disney will influence people to change their eating habits: "And that's when he decided to go to the grocery store off-site and fill the kitchenette in the resort room the rest of the visit!!"