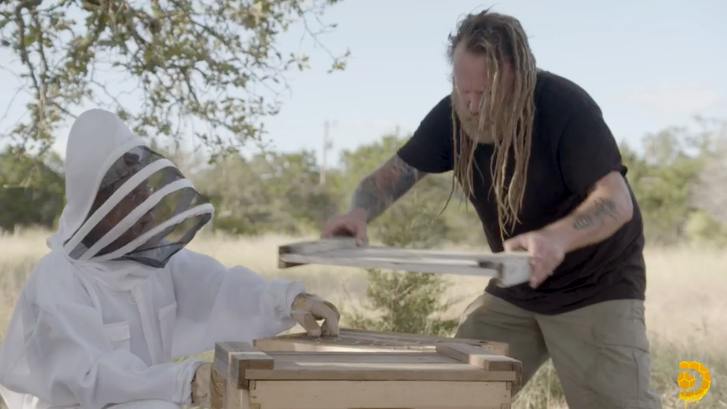 Discovery's 'Bee Czar' Follows One Man's Mission to Rescue Unwanted Hives — Here's Where to Find Him
Everything you need to know about Discovery's new docuseries Bee Czar can be summed up in the opening theme song: "Walter's saving bees from disaster. No one man on Earth can do it faster."
Bee Czar centers on beekeeper Walter Schumacher, who is so comfortable around bees he doesn't even wear protective gear with them. The show follows this man as he rebuilds his honey business from the ground up in order to afford being able to rescue and relocate hives. But where is the Bee Czar located?
Article continues below advertisement
What is 'Bee Czar' about?
Walter Schumacher is the man behind Bee Czar, helping to save the bees one unwanted hive at the time.
As the official synopsis describes it:
"Not so long ago, Walter's business was booming with more than $1 million in yearly sales. But after losing everything in the pandemic, Walter must rebuild his honey business from the ground up so he can afford to rescue unwanted hives for donations. With his oldest son Will and a small but dedicated team, Walter has a plan to transform their old family farm into their new headquarters, save more bees and sell more honey than ever before."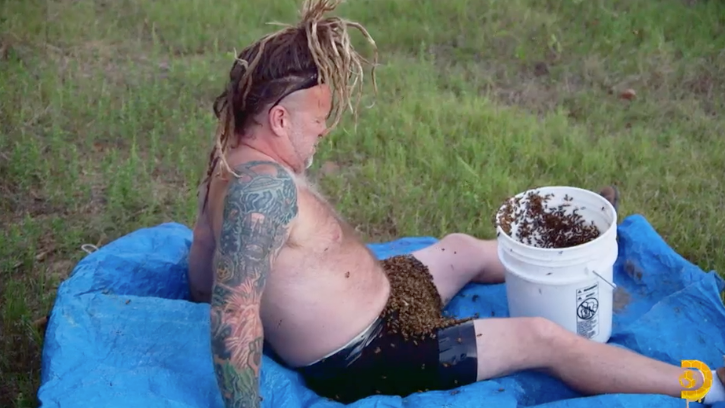 Article continues below advertisement
As Walter himself explains in the show's trailer: "My life is a crazy adventure and on top of running this insane adventure, I'm a single dad raising two young boys." (Walter also has another, older son who helps him run the business.) "Nobody else can go do the s--t I do because half of them are too afraid."
"While most people would find the best way to do it, he finds the weirdest way to do it," his youngest son says of him.
"He does [have] a special thing with bees," one of his employees says in the trailer. "But he's also crazy."
Regardless, Walter is determined in the mission of his company.
"We're not just saving bees — we're saving the world too," he says.
Article continues below advertisement
Where does 'Bee Czar' take place?
Walter and his business, the Central Texas Bee Rescue & Preserve (also called the American Honey Bee Protection Agency), are based in Central Texas.
According to the company's Facebook page, their headquarters are located in Travis, Texas, which is just under an hour south of Waco.
Article continues below advertisement
While Walter's business was originally bringing in more than $1 million in profits before the pandemic, the financial hit his company took forced him to relocate and rebuild. Now, he's taking his old family farm, his three sons, and a couple of new employees on this journey.
Does Walter's business only serve the state of Texas?
According to his company's website, it appears that Walter may currently only services those with bee problems in the state of Texas. The American Honey Bee Protection Agency is currently registered as a non-profit in the state of Texas and seems to focus on selling Texas-local honey and other bee byproducts.
That being said, there is a form on his website where you can request a rescue and removal of any bees on your property. If you're looking to have a hive removed from your home, you can fill out the form to make an inquiry, so long as your residence is close to Texas.
Bee Czar airs on Wednesdays at 10 p.m. EST exclusively on the Discovery channel.