From Mister Rogers to Alex Trebek, These Are Some of 'Arthur's' Most Iconic Guest Stars
From Mister Rogers and Michelle Kwan, to the Backstreet Boys, 'Arthur' has featured guest appearances from many public figures and cultural icons.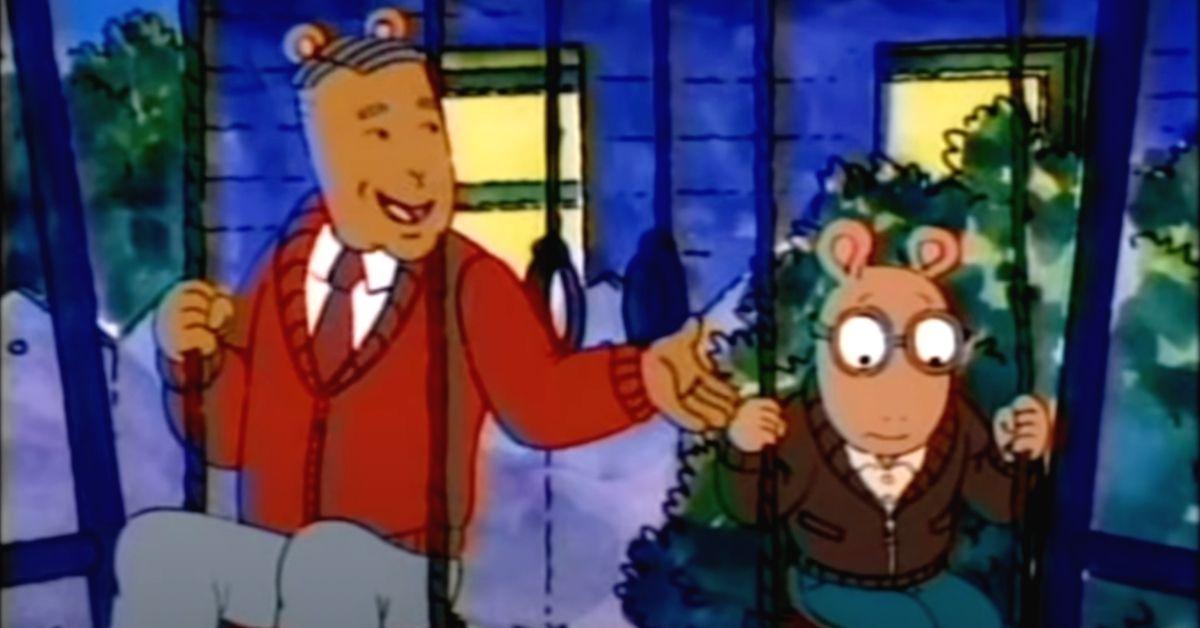 It's the end of an era for our favorite animated aardvark, Arthur Read. The beloved Emmy-winning series Arthur is coming to an end after 25 seasons.
Based on the Arthur Adventure book series by Marc Brown, the PBS show has followed 8-year-old Arthur, his friends, and his family since 1996. Episodes have tackled a variety of topics, from homework and chores, to illness and divorce.
Article continues below advertisement
Although fictional, the series shed a light on today's ever-changing cultural landscape. In fact, the Season 22 premiere featured a same-sex wedding for Arthur's third-grade teacher Mr. Ratburn and his partner.
Arthur is the longest-running children's animated series in the U.S. and the second-longest-running animated series in the country, behind Fox's The Simpsons. Arthur's last four episodes will air on Feb. 21, 2022.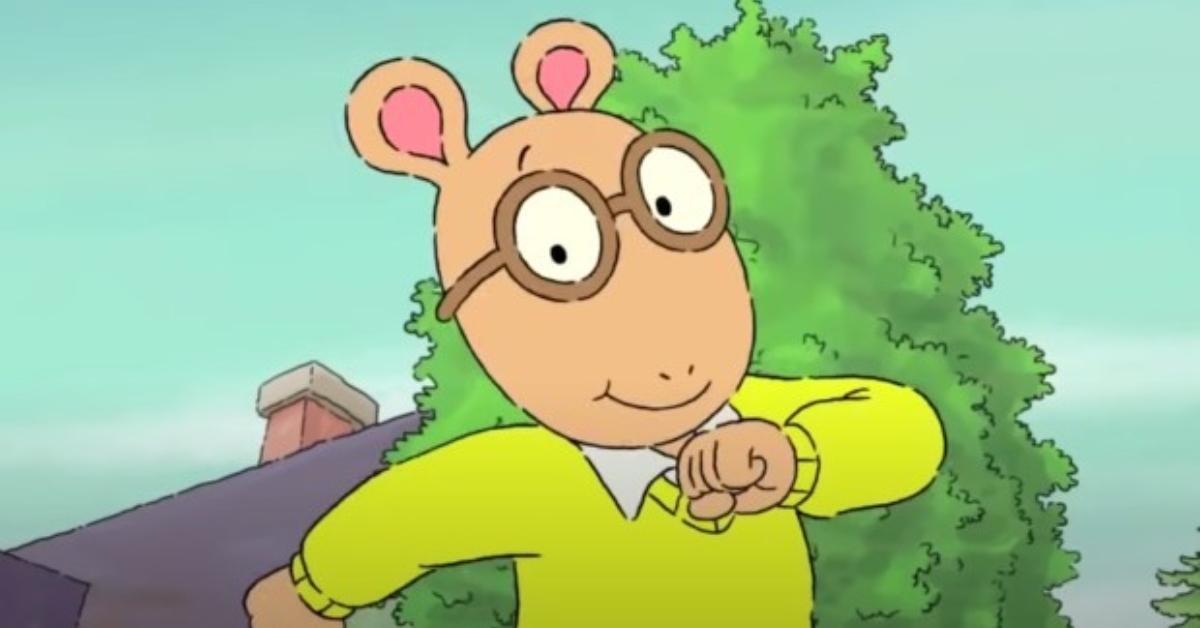 Article continues below advertisement
But as we say our final goodbyes to Arthur, let's take a look back at some of the series' most exciting and enriching episodes — those that tapped current-day celebrities and public figures to guest-star. These famed figures all played a role in Arthur's history.
Alex Trebek
Article continues below advertisement
Beloved Jeopardy! host Alex Trebek appeared on Arthur during the Season 5 episode "Arthur and the Big Riddle." He played Alex Lebeck, the host of the game show Riddle Quest, on which Arthur appeared as a contestant.
During the episode, a very stressed Arthur, who had been having riddle-induced nightmares leading up his time on the game show, must ask himself the most important question of all: "Is winning really everything?" As viewers and Arthur learn, it's not always about being the best.
The Backstreet Boys
Article continues below advertisement
Throughout its reign, Arthur even aired a few musical specials. During the Season 7 episode "It's Only Rock 'n' Roll," Arthur and his friends decide to start their own competing rock bands. Unfortunately, this leads to some tension between the pals. Luckily, an appearance by the Backstreet Boys, who star as themselves, pulls everything together. Plus, Muffy proves to be the ultimate '90s girl as she swoons over band member Nick Carter.
Mister Rogers
Article continues below advertisement
During Season 2, Fred Rogers appears as himself during the episode "Arthur Meets Mister Rogers." When Arthur finds out that Mister Rogers is coming to visit his school, he is ecstatic. However, when he tells his classmates about Mister Rogers's visit, they have a different reaction. They claim Mister Rodgers "is for babies" and make Arthur feel bad. But as Mister Rogers later teaches Arthur, "Real friends don't make fun of real friends."
Michelle Kwan
Article continues below advertisement
In Season 6, American figure skater Michelle Kwan stars as her herself in "The Good Sport." The nine-time U.S. champion, five-time world champion, and two-time Olympic medalist returns to Arthur's school, Lakewood Elementary, where we learn she had graduated from years ago. But Michelle isn't here just for a visit, but rather to teach the students the importance of good sportsmanship after Francine behaves childishly when she doesn't win the school's Athlete of the Year Award.
Taj Mahal and Koko Taylor
Article continues below advertisement
During Season 8, Blues legends Taj Mahal and Koko Taylor guest-star in a special musical episode dubbed "Big Horns George." In this installment, Arthur's classmate George meets Koko Taylor and is inspired by her to write and perform his own song. But as he tries to piece one together, he starts doubting himself and wants to give up.
Fortunately, Taj Mahal steps in to give George the encouragement he needs to keep singing the blues.
Frank Gehry
World-renown architect Frank Gehry, who is known for his work on the Guggenheim Museum in Bilbao, and the Binoculars Building and Walt Disney Concert Hall in L.A., appeared on a Season 9 episode dubbed "Castles in the Sky."
In the episode, Arthur and his friends are upset after their treehouse collapses. Fortunately, Frank Gehry steps in to help them rebuild it, but first, they must agree on a new design and learn how to work together.