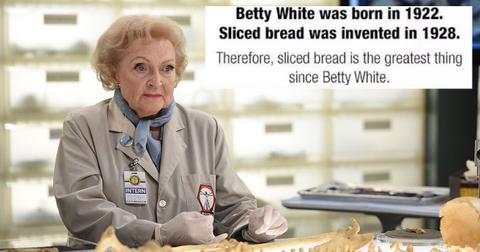 Happy Birthday Betty White — Hope You Like These Memes
By Lizzy Rosenberg

Updated
When I turn 98, I demand a massive party, an endless flow of tacos and tequila, and most importantly, a few commemorative memes about how old and fabulous I am. And while we can't necessarily guarantee that former Golden Girls actress, Betty White, will be partying or diving headfirst into any Mexican food today, we've done her the honor of rounding up some really solid birthday memes to celebrate the Jan. 17 holiday.
In all seriousness, if you haven't already seen these Betty White birthday memes, they're absolutely hilarious. But we really hope that Betty likes them, too.
Today, we're honoring Betty White... before sliced bread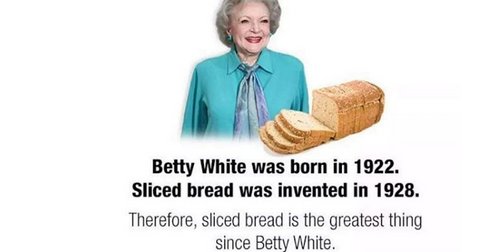 Regardless of her age, Betty White > everything... and that definitely includes sliced bread. Sorry guys.
We all know what Betty's doing later...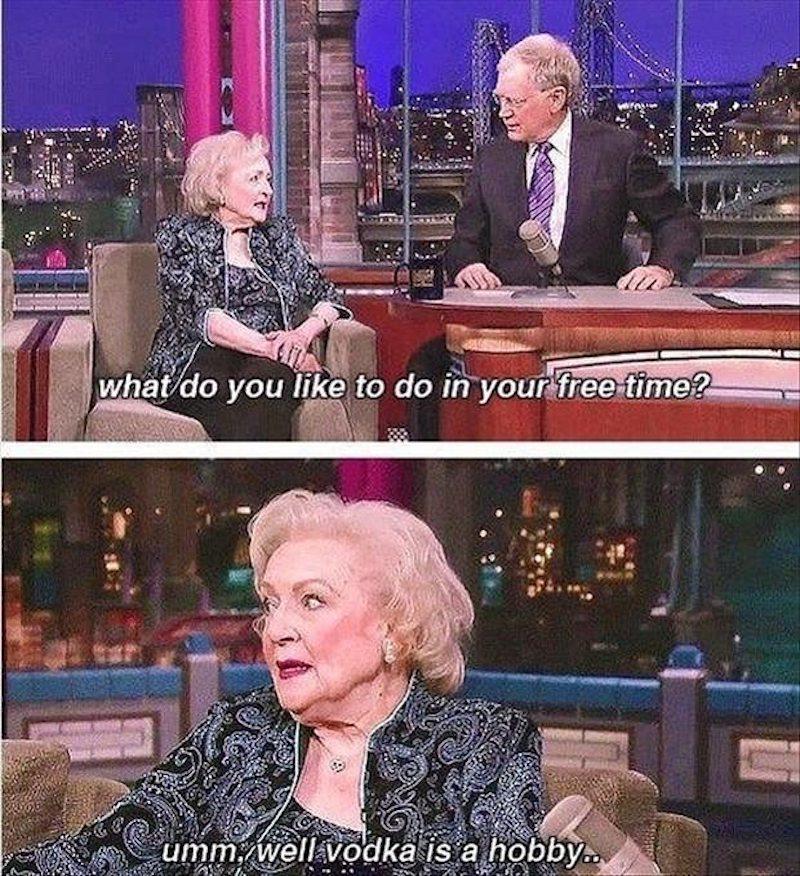 Grab your party hats, people, and most importantly, cue LMFAO's "Shots." Tonight, in honor of Betty's 98th trip around the sun, I think we'll all have to rip some shots.
If Betty's secret to a long life is wine, I think most of us are on the right track
Queen Betty has spoken, people! Now bring me a class of Pinot, STAT.
Betty White is truly a national treasure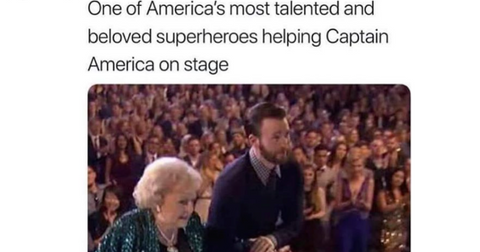 Sorry, Chris Evans — Betty White is the only superhero we need in this cruel, cruel world. You can leave now.
And even though we've all had that moment of panic at some point or another...
It's almost never a good sign when you see your favorite actor trending on Twitter... especially when they're 98 freaking years old! Can you blame us? But we're beyond grateful that our beloved Betty is just celebrating her big day and being fabulous, as usual. Really though, thank GOD.
We know there are two queens in this world, and they're both invincible
There could actually be some truth to this conspiracy theory, but in the end, we all know who's going to win in this show down (hint: it's Betty White).
Whether you're commemorating Betty by watching 'Golden Girls'...
LET ME LIVE (and please let me watch Golden Girls).
... Or if you decide to watch 'The Proposal'...
"We must give thanks, and ask that your loins be abundantly fertile!"
Get ready, because Betty's always looking to get the party started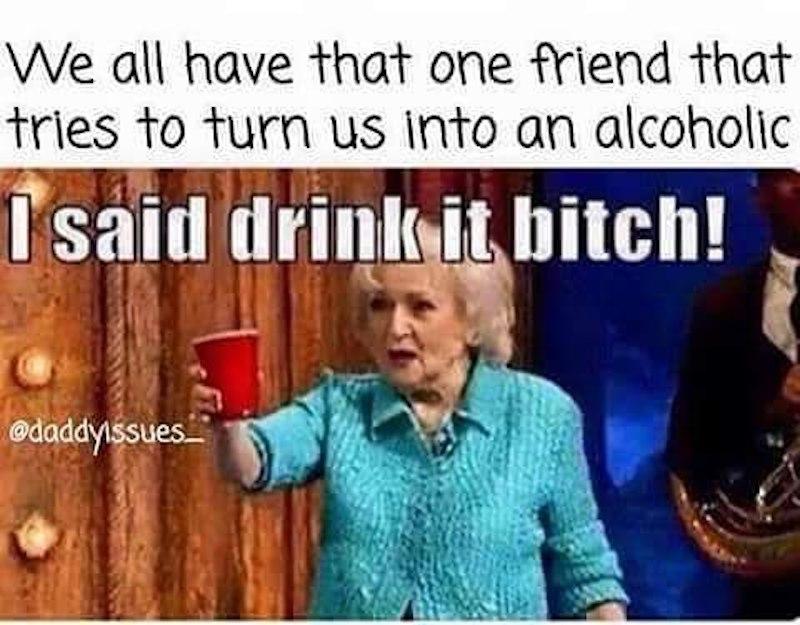 I mean, you really cannot blame Betty for simply being herself, which happens to be the life of the party. Oh, and I seriously hope she says this to someone tonight at the bar later tonight. In all honesty, fingers crossed it's me.
Betty is forever. End. Of. Story.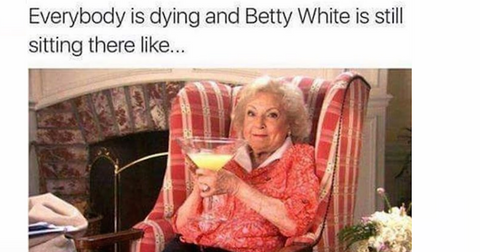 We stan an immortal kween. Betty's here to stay for the long haul, and seriously, I'm OK with that.
Happy, happy birthday to one of the most talented, hilarious, and fantastic people on the planet. While we make jokes about her age, we hope Betty White's 98th birthday celebration is better than all of the others. We are definitely looking forward to having her around for another 98 years.