Beloved Children's Book Author Beverly Cleary Dies at 104 Years Old
Beloved 'Ramona Quimby, Age 8' children's book author Beverly Cleary dies at 104 years old. Did she and her late husband have children?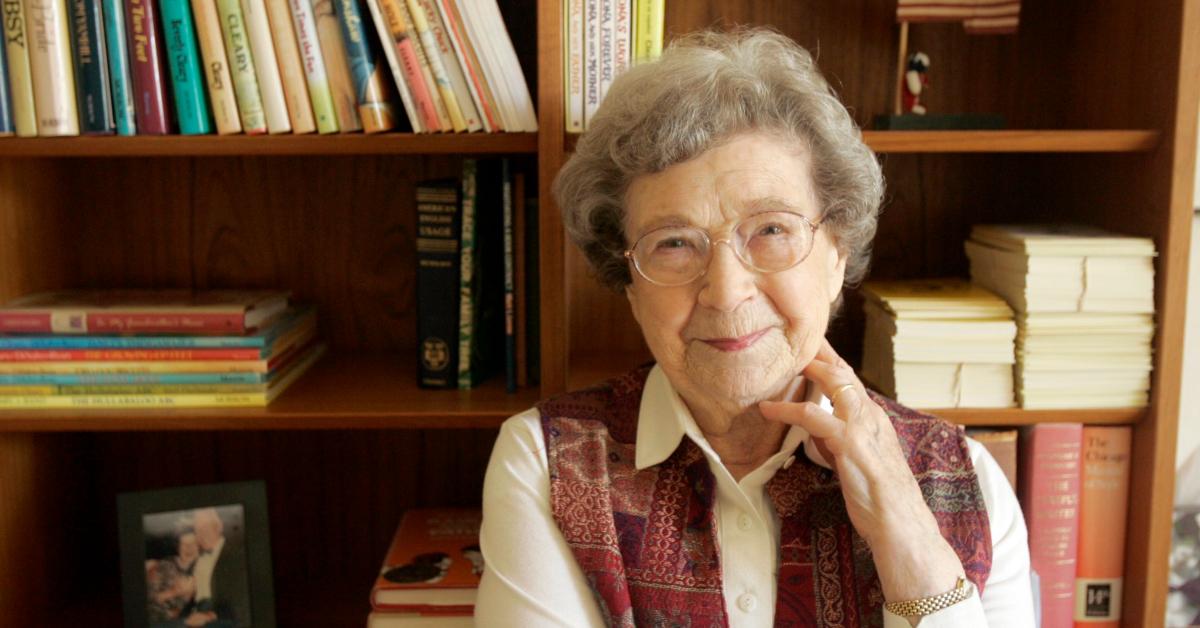 Along with Barbara Park and Judy Blume, Beverly Cleary might be one of the most prolific children's book authors of our lifetime.
Introducing the world to the marvelous adventures of Ramona Quimby and a number of other animated characters, Beverly authored dozens of children's books including Ramona the Pest, Ramona Forever, and Beezus and Ramona from 1950 all the way up until 1999, when she released her last book, Ramona's World, and retired.
Article continues below advertisement
Since childhood, Ramona, Beezus, and Henry Huggins have pretty much been our best friends in our heads, but recent reports about the Ramona Quimby, Age 8 author have the internet in shambles.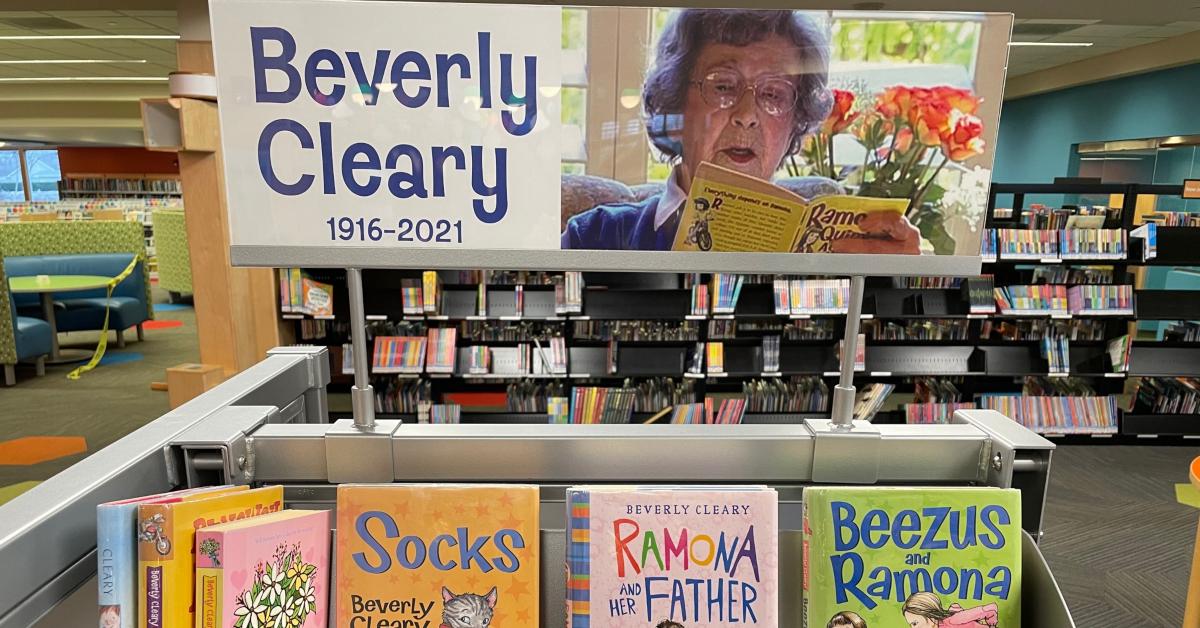 Article continues below advertisement
Beloved 'Ramona Quimby' series author Beverly Cleary dies at 104 years old.
On Friday, March 26, HarperCollins announced that Beverly Cleary died of unspecified causes the day before. HarperCollins Children's Book President Suzanne Murphy said in a statement, "We are saddened by the passing of Beverly Cleary, one of the most beloved children's authors of all time."
She added, "Looking back, she'd often say, 'I've had a lucky life,' and generations of children count themselves lucky too — lucky to have the very real characters Beverly Cleary created, including Henry Huggins, Ramona and Beezus Quimby, and Ralph S. Mouse, as true friends who helped shape their growing-up years."
"We at HarperCollins also feel extremely lucky to have worked with Beverly Cleary and to have enjoyed her sparkling wit. Her timeless books are an affirmation of her everlasting connection to the pleasures, challenges, and triumphs that are part of every childhood," Suzanne concluded.
In an interview with NPR in 1999, Beverly opened up about what inspired characters like Ramona, Beezus, and Henry Huggins.
Article continues below advertisement
She explained, "I think children want to read about normal, everyday kids. That's what I wanted to read about when I was growing up. I wanted to read about the sort of boys and girls that I knew in my neighborhood and in my school. I think children like to find themselves in books."
Beverly, who was 104 at the time of her death, is now survived by her adult children, grandchildren, and a great-grandchild.
Article continues below advertisement
Beverly Cleary and her late husband Clarence had two children.
In her lifetime, Beverly gave birth to twins — a daughter, Marianne Elizabeth Cleary, and a son, Malcolm James Cleary. Beverly's husband, Clarence Cleary, who she met during her time at UC Berkeley, died in 2004, and she later moved into a retirement home in Carmel Valley Village, Calif. in 2016.
In a previous interview, Marianne opened up about her mom's tenacious spirit and recalled watching her mother pen some of our favorite children's books.
Article continues below advertisement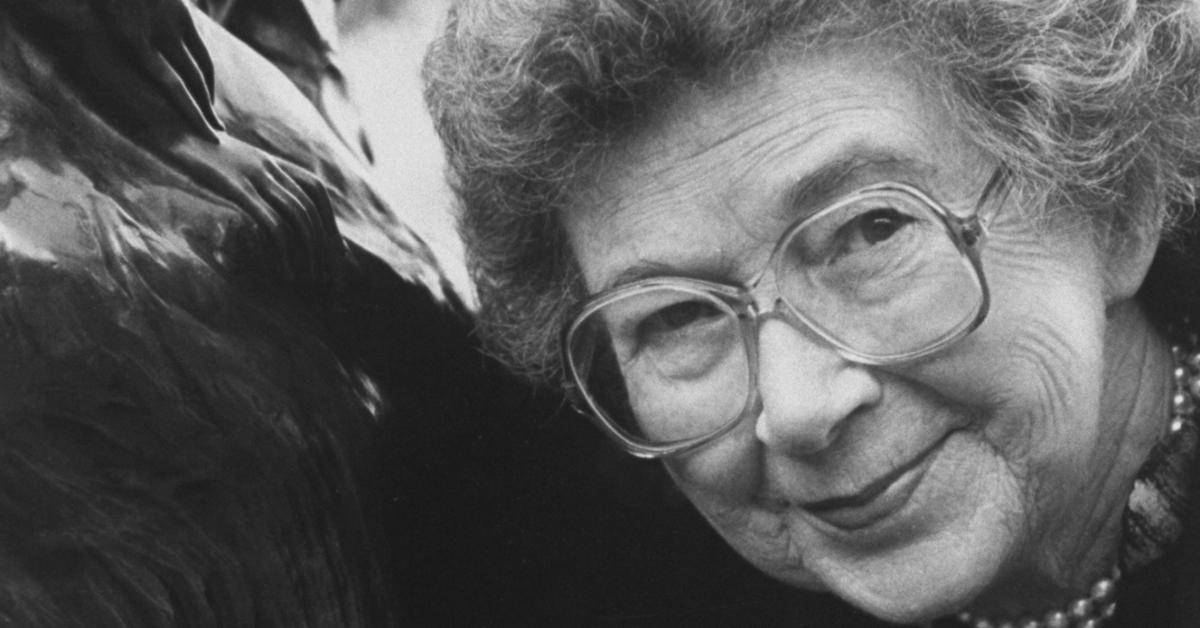 She told NPR, "My ancestors crossed the plains in covered wagons ... And so my mother is from Pioneer stock. She's very disciplined. When she would write every morning, she would sit down after breakfast, my brother and I would go to school, and she'd write, till noon or so. She never waited for inspiration, she just got to it."
Although Beverly may have passed on, the spirit of Ramona Quimby will never die.