eBay Seller Recieves Heartwarming Letter From The 86-Year-Old Who Bought His VCR
A man who lists random doodads on eBay brought a smile to everyone's faces when he shared the letter sent to him by the 86-Year-Old man who bought his VCR.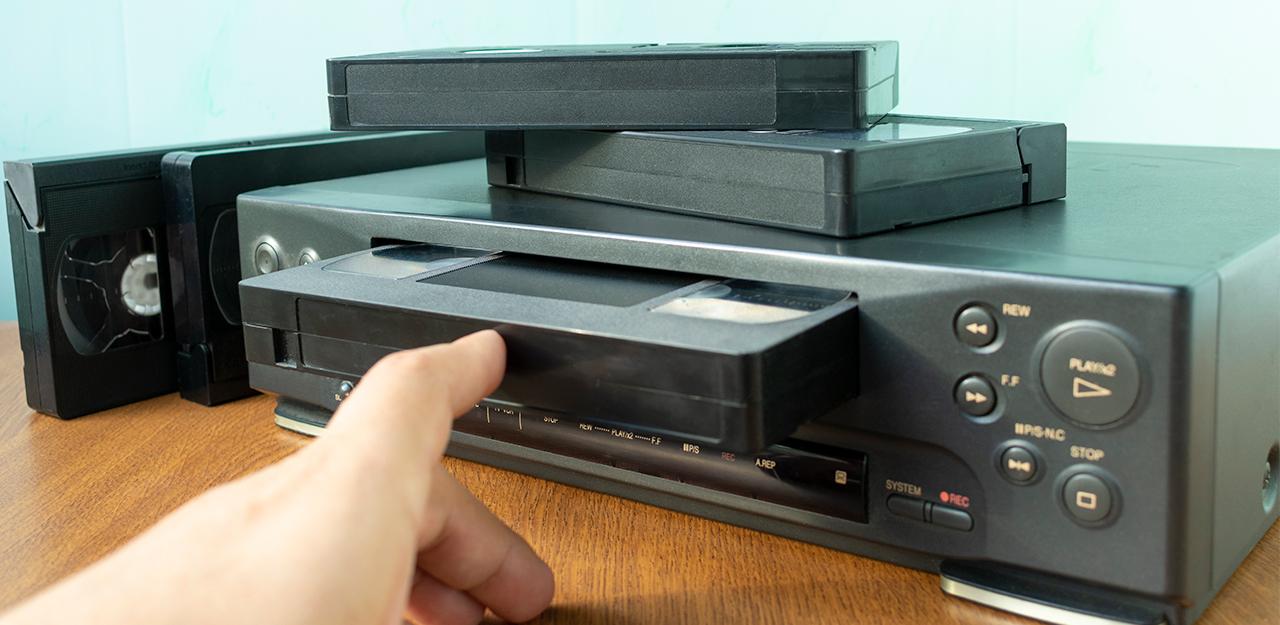 Product release cycles these days coupled with our expectations of what the next generation of tech should offer in order to separate us from our hard-earned cash. If you're reading this, chances are you've never had to make a massive adjustment when it came to technology. Many of us have grown up with some form of internet, have had an old flip phone, and know why it was a good idea to have a pen nearby if you were using cassette tapes.
Article continues below advertisement
For the older population though, their world changed. While those of us who grew up during the recent tech boom that brought us smartphones, the internet at our fingertips, and Same-Day Prime shipping, haven't had any trouble adjusting, a fairly large chunk of the older generation lived the bulk of their life with tech that has been rendered obsolete, especially when it came to media.
Nowadays, if you wanted to transfer a video you recorded a decade ago to your phone, it's simply a matter of dragging the file from one place and dropping it in another. Getting media from 30+ years ago, however, is pretty tricky. The most common conversion is digitizing old VHS tapes to preserve and play them on today's devices. For many, the process is cost prohibitive to buy the equipment, and taking a VHS to a local store to convert is also a costly endeavor, especially if you don't remember what was on those dusty old tapes. As a result, a lot of people resort to simply trying to find something that'll play all of their old media, and that's exactly how this story got started.
Article continues below advertisement
Matt Shoukry listed an old VCR on eBay and had it sell the first time around. He boxed and shipped it as one normally would, but received something odd in the mail a few days later. He an envelope with a handwritten name and address on it, which definitely stuck out in the pile of bills and junk mail we typically get these days. When he opened it up, he found a heartfelt letter from the 86-year-old buyer.
Article continues below advertisement
He shared the letter with the r/MadeMeSmile subreddit and the letter stirred quite a few feelings with members there.
Article continues below advertisement
"At 86, he watched a video of his retirement when he was in his 60's and commented about how young he was. I certainly need to take heed to these words. I'm in my 30's and worry about aging, but it's so silly to worry about such things."
" Idk maybe it's because my grandfather passed rather recently but this really hit me. That's an adorable letter. Shit, OP, frame that. "
Article continues below advertisement
"This is by far the cutest old man. I appreciate how he went into just enough detail to make me feel his happiness."
And a few shared similar experiences as the old man did when it came to adapting their old media to their new technology.
Article continues below advertisement
"I'm 30, and I went from VCR/VHS, to CD/DVD/USB to streaming only. Amazing how much progress has been made and so quickly.
I also remember taking two floppy disks to my friend's place (he had faster internet) to copy over ONE song. We split the MP3 to two files on his PC and joined them back on my PC. And (the atheist me) praying that the files didn't get corrupted while I walked back home in the adjacent building.
Edit: Indian here. So we skipped a lot of intermediate stuff that the US had to deal with. Only proven and commercially successful tech got imported."
"I found some audio recordings of my grandpa on my TalkBoy. I recorded them onto my iPhone and sent them to my mom and his other kids.... they all cried. They hadn't heard his voice in over a decade. The family didn't really have any video cameras (with sound), so me fucking around with a TalkBoy and then forgetting about it for 20+ years was the only way they got to hear him again, just by random chance.
My mom fought through some shit to get me that TalkBoy. I think she said she called a few dozen stores, drove several hours, and had to fight some crowds to get it for me for Christmas. I think being able to hear her dad sing all these years later made it all worth it.
It's crazy how just a short time later we all have HD video recording available to us at the push of a button wherever we are. People will have an overwhelming amount of footage of their family in the future."
Article continues below advertisement
" I can't imagine how it must have felt for him seeing videos from over 25 years ago and in general of his whole life"
You can see the full interview with Shoukry below.
Article continues below advertisement
The day will come soon enough when you see something new, be it a piece of tech, social platform, or a solution to a problem you don't think anyone has, and you will look at it and simply go, "I don't get it." At that point, start backing up your memories, otherwise you'll have to wait and get lucky to find an SD card reader that'll attach to whatever alphanumeric USB input we'll be on in the future.