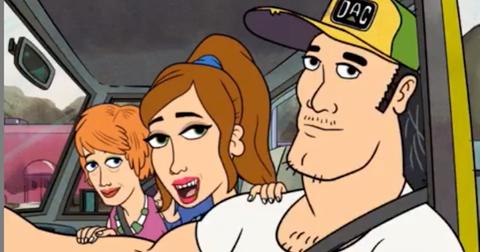 Meet the 'Bless the Harts' Family — and the Famous Voices Behind Them
By Anna Quintana

Updated
What happens when your favorite stars from The Mindy Project and SNL get together? FOX's new animated series, Bless the Harts.
The show will follow the Harts, a family of Southerners striving to live the American dream. Kristen Wiig, Maya Rudolph, and Jillian Bell lead the cast as Jenny, Betty, and Violet Hart in what is sure to be a hilarious addition to the network's Sunday lineup.
And expect some guest appearances from some of their famous friends like Silicon Valley star Kumail Nanjiani, who is the voice of Jesus. Yes, that Jesus.
So, watch out, Simpsons! Keep reading to see the cast of Bless the Harts and their animated characters.
Here's the star-studded cast of Bless the Harts:
1. Kristen Wiig (Jenny Hart)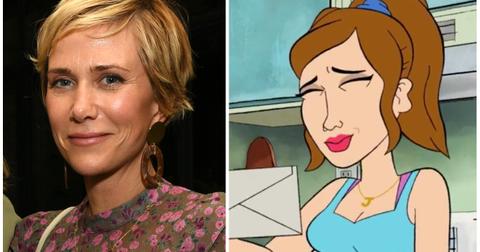 Jenny is the "glue" of the family, a single mom who works as a waitress at the Last Supper restaurant. Ike Barinholtz dubbed her, "the middle valve" of the heart. Get it?
Kristen described the show as a "hilarious, heartfelt family comedy."
2. Maya Rudolph (Betty Hart)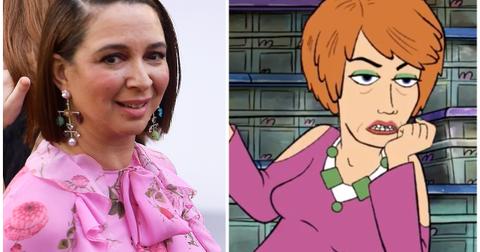 The matriarch of the family, Betty gets on Jenny's nerves but they are a super close mother-daughter duo.
"She's not always making correct choices, but they are always coming from the right place," Maya explained of the wine box-loving grandmother, who just might be our favorite character.
3. Jillian Bell (Violet Hart)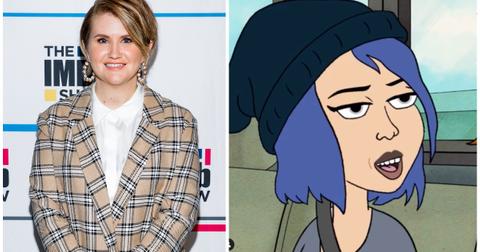 Violet is Jenny's daughter and according to Jenny, she brings a "sense of dry sarcasm" to the North Carolina-based family.
"She's an angsty, artistically talented teenager," Jillian shared. "Violet for sure has to play the mom or sort of the audience watching it, like that's sort of ridiculous that we're doing but OK I'm with my family and we're going to do it."
4. Ike Barinholtz (Wayne Edwards)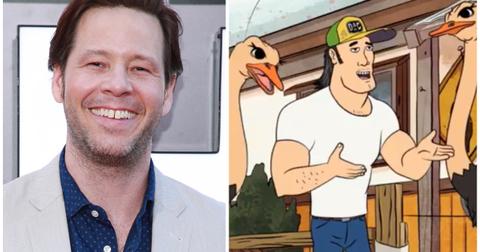 Wayne is Jenny's not-so-bright boyfriend. "Wayne is a very sweet man," Ike said of his character. "I don't think he will be winning the Nobel Prize any time soon... he's just a very sweet but somewhat dim fellow."
However, he is still able to develop a close relationship with Violet, who is pretty much his complete opposite.
5. Fortune Feimster (Brenda)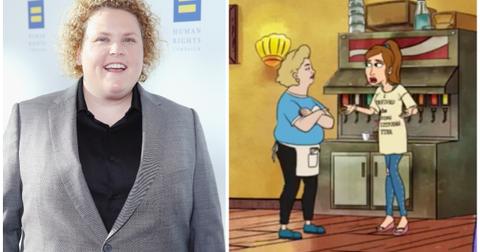 You can catch Brenda at the Last Supper restaurant, where she works alongside Jenny. She will appear in four episodes this season so keep an eye out!
6. Kumail Nanjiani (Jesus)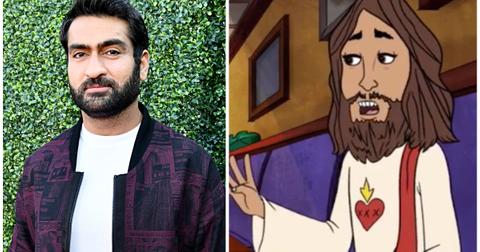 You can catch Kumail's Jesus at the Last Supper restaurant where he is always giving Jenny guidance.
"Jenny speaks to Jesus... he's at the Last Supper restaurant usually when she's contemplating certain things and needs advice," Kristen said.
He's pretty much Jenny's self-proclaimed sassy best friend.
Watch Bless the Harts Sundays at 8:30 p.m. EST on FOX.