Brad Garrett Reveals He Quietly Got Married — Does He Have Any Kids?
'Everybody Loves Raymond' star Brad Garrett is married to IsaBeall Quella. Here's what we know about his ex-wife, Jill Diven, and their two kids.
Everybody Loves Raymond star and comedian Brad Garrett is a married man! His rep confirmed to People that he quietly tied the knot with his longtime love, actress IsaBeall Quella, on Nov. 11, 2021, in Montecito, Calif.
"I married the love of my life," Brad, 61, said in a statement, then teased, "her, not so much."
Article continues below advertisement
So, who is Brad's lucky lady? Is this his first or second marriage — and does he have kids? Keep scrolling for all the deets on the 'Til Death alum's family.
Brad Garrett and new wife IsaBeall Quella were engaged for almost six years.
Brad Garrett's wife IsaBeall Quella, 37, is known for her role in the 2018 sitcom Single Parents, which Brad also starred in.
However, they first crossed paths in 2008 at Vose Galleries in Boston, where she was working at the time. After dating for seven years, Brad popped the question in December 2015. IsaBeall, of course, said yes.
Article continues below advertisement
But due to some unfortunate circumstances, the couple had to postpone their wedding date four separate times. COVID-19 was to blame for two of the canceled ceremonies. Meanwhile, a wildfire scrapped ceremony number three, and a mudslide nixed their fourth planned ceremony. Luckily in November 2021, they were finally able to say "I do."
Currently, they live in Malibu with their two dogs, Ivy and Chester. However, Brad isn't just a dog dad. He has two children of his own from his first marriage.
Article continues below advertisement
Brad Garrett shares two children with his ex-wife, Jill Diven.
Brad Garrett was married to Jill Diven from 1999 to 2007. They welcomed son Max in 1998 (right before their wedding) and Hope in 2000. Both of their kids are now in their 20s.
In Brad's 2015 book, When the Balls Drop: How I Learned to Get Real and Embrace Life's Second Half, he shed a light on his journey to sobriety and how it may have affected his relationship with Jill. About six months after he quit drinking, he met Jill, who was a waitress at the time. They quickly became serious.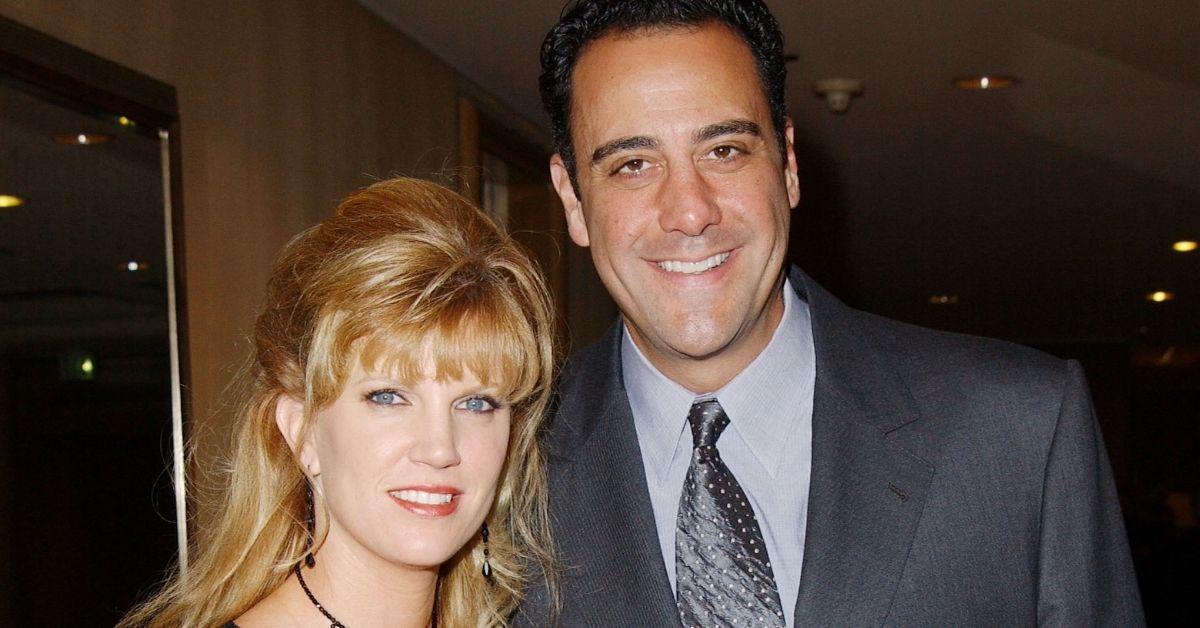 Article continues below advertisement
"After a short two-month courtship and a lot of persuading on my part, Jill moved into my recently purchased home in the Hollywood Hills. We couldn't have been more different… and I'm sure she felt that way as well," he wrote.
Trying to rationalize his decision, he continued: "Though it was odd for me to dive into something so quickly, I believe my sobriety amped up my fear of being alone."
But within a month after moving in together, Jill was pregnant and they skipped to the altar.
"We rushed into marriage in hopes of acquiring what I'd only dreamed of and never really had: a real family," he continued.
Article continues below advertisement
Eventually, they decided to divorce. Brad wrote that when they told their children, it was the "most painful day of my life."
However, the former couple were able to successfully co-parent their two kids. The children are grown up now, and Brad seems to remain active in their lives, per his Instagram. IsaBeall also seems to be close with them!