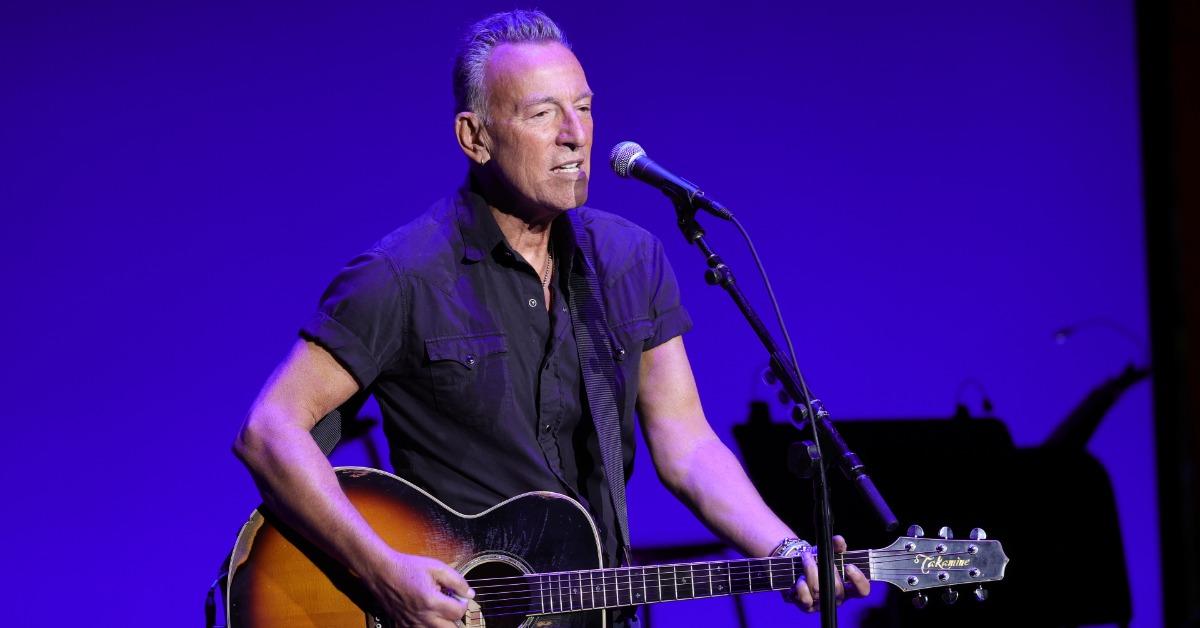 Bruce Springsteen Teases Fans With a Message: "You'll Be Seeing the E Street Band Pretty Soon"
After a long few years of COVID-19 restrictions making concerts nearly impossible, the waning impact of the Omicron variant on the world has allowed the live music industry to begin flourishing yet again. You've probably noticed plenty of promoters churning out impressive live performances as of late, and that trend doesn't seem like it's going to go away any time soon.
Article continues below advertisement
The resurgence in live music performances has also spurred some artists, who haven't toured much as of late, to get back on the road and perform. One such artist who seems to be teasing a new run of shows in 2022 is Bruce Springsteen. Keep reading to find out what we know about his tour so far.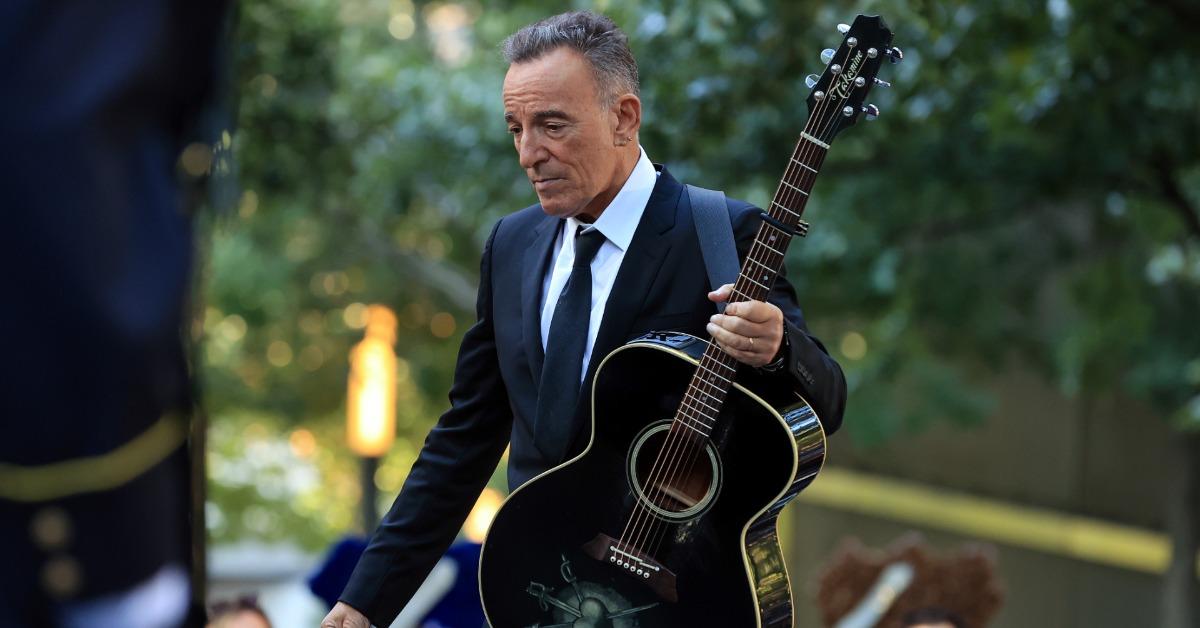 Article continues below advertisement
Bruce Springsteen is teasing fans with the prospect of a 2022 tour.
Fans of Bruce and the E Street Band can rejoice, as it seems "The Boss" is very keen on the idea of touring. During a phone call with SiriusXM's E Street Radio on March 9, 2022, per Rolling Stone, Bruce noted to host Jim Rotolo that he and the group want to get back on the road as soon as possible.
"We'll be out there," the New Jersey native said. "We hoped to be out there this year, but I just didn't have the confidence or want to take the risk for my audience that it was going to be OK. We put it off a little while, but we're working on plans to get it all together now, so you'll be seeing the E Street Band pretty soon."
Article continues below advertisement
As of right now, no official tour dates have been announced, but from Bruce's tone during the aforementioned phone call, it seems as though he thinks things have calmed down enough for him to consider touring again. Naturally, it is ridiculously difficult to plan a massive stadium tour last minute, so there is a potential for this all to take place in 2023. However, with nine months left in the year, there's bound to be at least a few venues willing to host Bruce in the 11th hour.
Article continues below advertisement
Bruce and the E Street Band were originally supposed to tour in 2020.
This latest effort to make a tour happen comes after a few years of hardship related to live performances for Bruce and his band. Originally, they were supposed to tour in 2020 in support of their project Letter to You. However, with COVID-19 cases skyrocketing at the time, the only place the band was able to perform anything was on Saturday Night Live. Before this, the last time Bruce toured was way back in 2017.
The band then gave touring another go as the Delta variant subsided, even teasing multiple European tour dates for 2022. Sadly, the Omicron variant emerged, and once again Bruce and his band had to make the difficult decision to postpone. Now, with COVID-19 case numbers dropping significantly, Bruce seems willing to finally take the stage across the globe for his legions of fans after a four-year hiatus.