School Bus Driver Keeps A Bucket of Books To Encourage Kids To Read
The Arkansas Department of Education shared Julie Callison's solution to get her kids to read.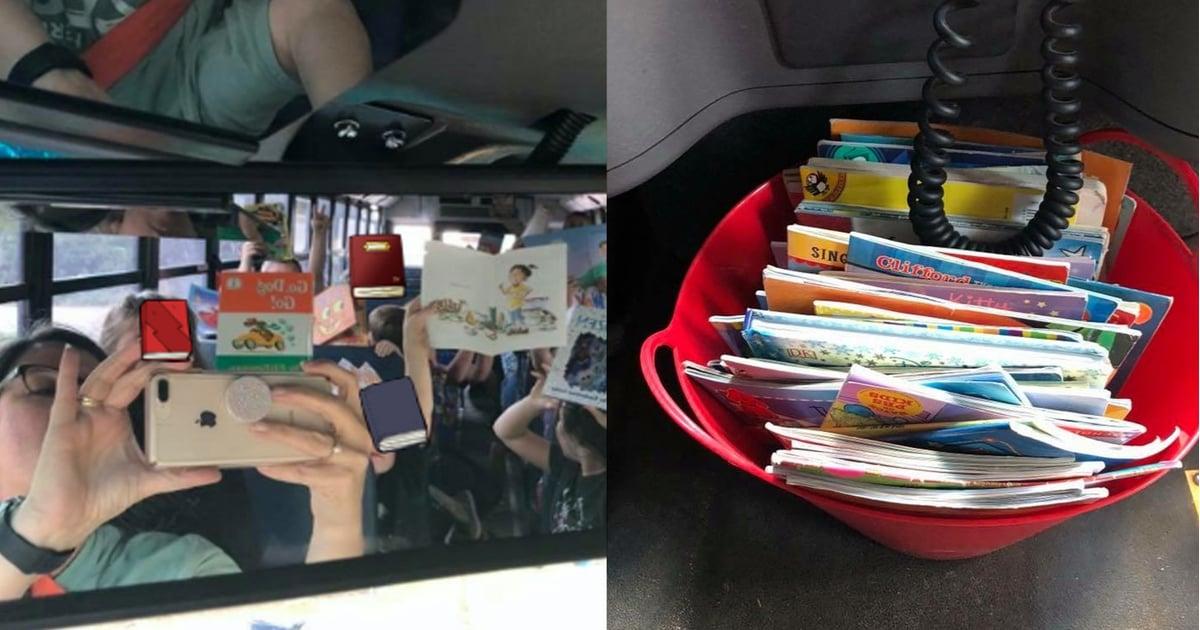 In the age of Netflix and Fortnite, it can be difficult to convince kids to read a good book every now and then. But Julie Callison, a special education teacher and bus driver in Arkansas's Drew Central School District, has come up with a solution that seems to be working.
Article continues below advertisement
The Arkansas Department of Education shared her solution to getting her kids to read on Facebook, in a post that has acquired over 4,000 shares and hundreds of comments. This year, Callison added a bucket of books to her bus so that the kids can pick a few books to read on their journey and has even set up a "special guest reader" program with older students.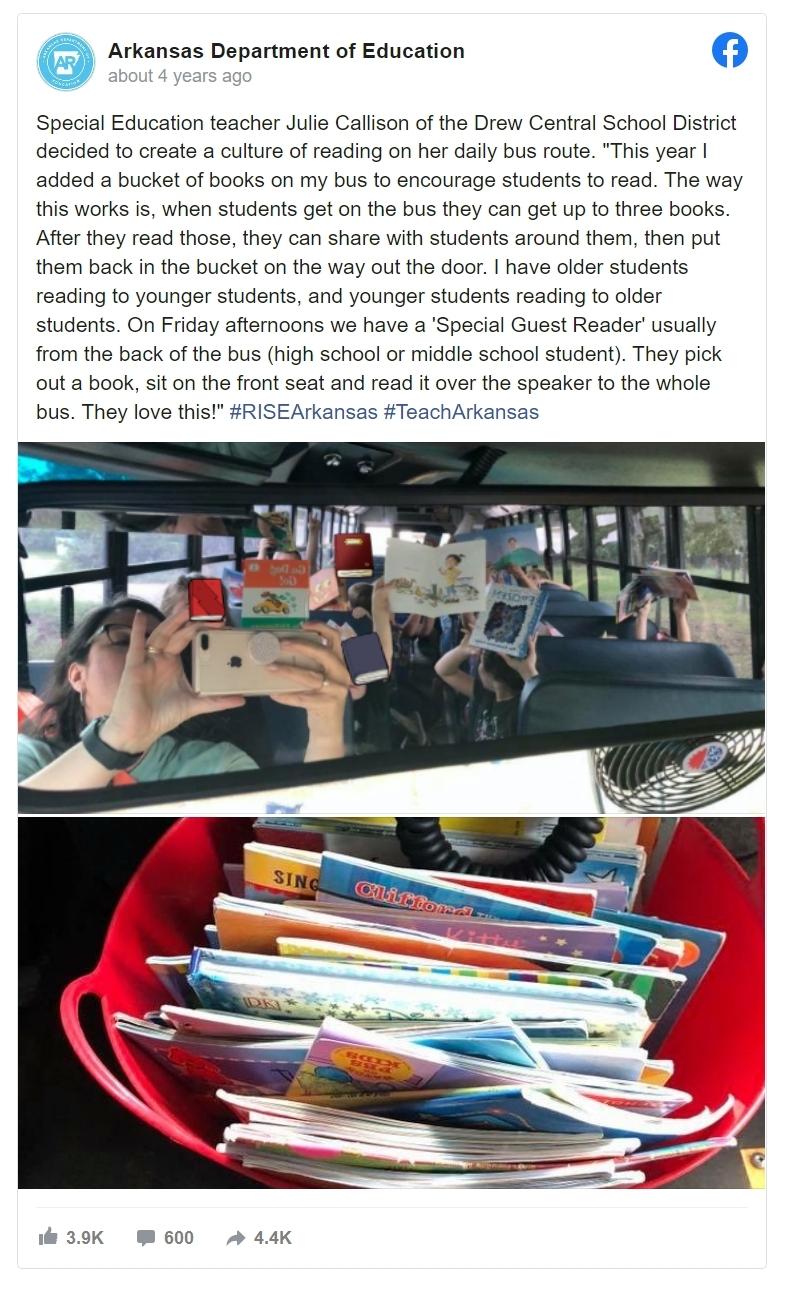 Article continues below advertisement
This year I added a bucket of books on my bus to encourage students to read," Julie said. The way this works is, when students get on the bus they can get up to three books. After they read those, they can share with students around them, then put them back in the bucket on the way out the door."
"I have older students reading to younger students, and younger students reading to older students. On Friday afternoons we have a 'Special Guest Reader' usually from the back of the bus (high school or middle school student). They pick out a book, sit on the front seat and read it over the speaker to the whole bus. They love this!"
Article continues below advertisement
The DOE also shared photos of the kids enjoying their books.
Unsurprisingly, the post has attracted hundreds of positive comments from Facebook users.
Article continues below advertisement
"Well done," one commenter started. "Books on the Bus is a similar program Bath. Maine that uses specially designed seat covers with pockets to hold donated books for kids to read on the bus (or even take home)! Keep up the good work!"
Another added: "What a wonderful idea I wonder if any one remembers Scholastic books. My students used to order so many books every three months. They loved them."
While another wrote: "Great idea. Plus, I bet discipline problems are less."