Vin Diesel Released a Song, but Can He Actually Sing?
Can Vin Diesel actually sing? Fans were shocked when the 'Fast & Furious' actor released his first single entitled "Feel Like I Do."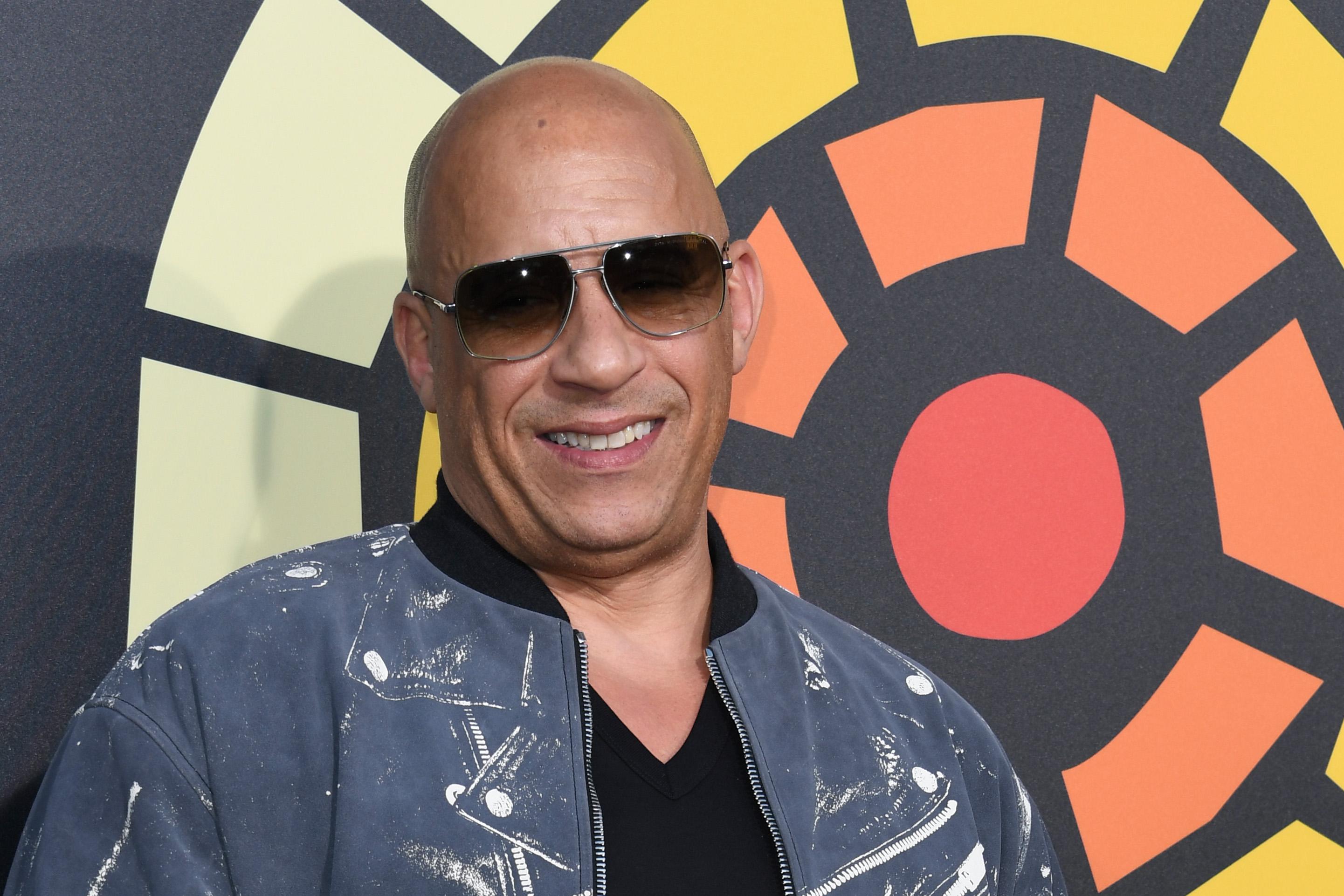 Actor Vin Diesel (real name Mark Sinclair) may be best known for his roles in action films like the Fast & Furious franchise, Bloodshot, and Saving Private Ryan, but he's adding a new skill to his already impressive resume: singing.
In an unexpected move, Vin released a single entitled "Feel Like I Do" with DJ Kygo (real name Kyrre Gørvell-Dahll), and fans can't stop talking about the smooth, tropical track online.
Article continues below advertisement
Though Vin had teased his singing voice before, with his cover of "See You Again" (which is about his late co-star and close friend Paul Walker) at the 2015 MTV Movie Awards, people were not anticipating his unique sound on the new song.
Can Vin Diesel sing? Keep reading to find out more about his new career venture.
Can Vin Diesel sing?
Though "Feel Like I Do" is the actor's first official single, he's no stranger to showing off his singing chops. Aside from his impromptu performance of "See You Again" in 2015, he serenaded his partner, Paloma Jimenez, with his own karaoke rendition of Rihanna's song "Stay" in 2013.
Vin honored Paul Walker once again with his version of "Habits" by Tove Lo in 2015. He sang the lyrics over the original song, and he posted the video to his Facebook page.
Article continues below advertisement
He performed "El Ganador" with Nicky Jam at the 2017 Billboard Latin Music Awards. Kygo, who produced Vin's new song, added the Fast Five star's voice to a remix of the Selena Gomez track, "It Ain't Me."
Also, who can forget his performance of the Peter Panda dance in the 2005 family comedy The Pacifier?
People online have been pointing out that his single with Kygo sounds like it has been autotuned, but the actor has been expressing his interest in music for quite some time now.
Article continues below advertisement
Vin Diesel teased his song on Instagram.
Ahead of the Sept. 25 release of the Kygo-produced track, Vin had detailed his desire to get into music to his 65.9 million Instagram followers.
"For so long, I have been promising to release music... encouraged by you, to step out of my comfort zone," The Pacifier actor wrote on Instagram ahead of the song's debut. "Thank you for believing in me. As always, I hope to make you proud."
In August of 2020, he explained in a video that he was in the final stages of getting ready to put the song out.
Article continues below advertisement
"I just heard a master of a song that's coming out that I was able to do during these unprecedented COVID times. And I am so excited for you all to hear it. I won't even tease it, I'm just so excited for you to hear it," he said on Aug. 27. "Shout out to all you people who have encouraged me to continue my passion for singing. Boy, did that creative outlet come in handy during these past six months. Love to you all, and I hope you're well."
Article continues below advertisement
After posting the artwork for the single on his Instagram page, Vin officially teased the audio on The Kelly Clarkson Show. He noted that creating the song allowed him to find some comfort during a time when he could not be shooting a movie.
"Kelly, I am so honored to be able to debut my music on your show, because, since you first won [American] Idol, until today, you have somehow maintained your authenticity. I am blessed that, on a year that I would normally be on a movie set — and as you know that's not possible — I've had another creative outlet. Another way to show you, or share with you, my heart," he shared on the show.
Article continues below advertisement
He then shared that Kygo also had faith in his singing.
"To that end, one of the first people who believed in me was Kygo. So, I am now going to debut the first song on Kygo's label ... I hope you like it."
You can hear a snippet of the song below.
Is Vin Diesel an EDM star now?
By working with Kygo, who is one of the preeminent creators of Electronic Dance Music (EDM), "Feel Like I Do" is getting a lot of attention for being a club song.
It's unclear at this time if Vin Diesel plans on releasing more music, and if it will stay within the EDM genre. Based on his apparent love for ballads, and with clubs closed for the immediate future, we wouldn't be surprised if Vin's singing career spans other categories.