Support the Texas 'Bee Czar' by Buying Honey Online
Walter Schumacher saves the bees in Texas and sells the honey those rescued bees create. Can you buy the honey made by his bees in 'Bee Czar'?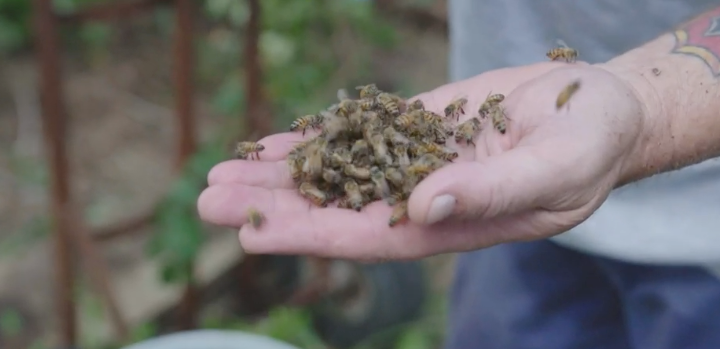 Most people tend to avoid bees, regardless of how essential they are to the environment. But your average honeybee is a tremendous helper for the planet, pollinating local crops and helping to keep the ecosystem in balance. Really, without bees, humans would have a tough time surviving.
Which is why it's become more and more important to be sure we save the bees — which is exactly what Bee Czar's leading man, Walter Schumacher, aims to do.
Article continues below advertisement
Walter and his business, the American Honey Bee Protection Agency, are rebuilding from the ground up after suffering from a massive downturn in profits following the COVID-19 pandemic. The Texas-loved "Bee Czar" has been keeping bees for more than a decade, and a new docuseries from Discovery sheds light on his mission to help the bees.
But can you buy the honey made from Walter's bees?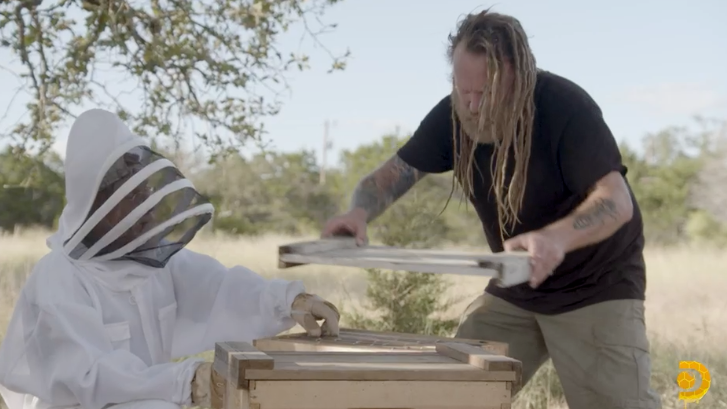 Article continues below advertisement
Can you buy honey from the bees in 'Bee Czar'?
While you may not be able to have Walter himself come to your home to relocate your bees, you can support him and his work directly by purchasing some of the honey and other byproducts his bees produce. The American Honey Bee Protection Agency partners with Green Tsunami Foods to sell a variety of Texas honey and other products cultivated from the bees Walter keeps.
Every purchase of Green Tsunami Honey directly supports Walter's nonprofit — and the company ships throughout the continental United States!
"Every jar of Green Tsunami Honey is the result of rescued bees, who were up for extermination, but nobly saved in their final moments and relocated to a safe haven, where they could continue serving the population at large," the website reads. "Proceeds from your purchase, today, go directly towards the efforts of saving hundreds of thousands of bees every month.
Article continues below advertisement
"Every $20 you spend with Green Tsunami Honey saves right around 5,000 bees through our partnership with the American Honey Bee Protection Agency."
The AHBPA is also looking to help Texas businesses use locally sourced honey. If you're a local Texas business looking to purchase the honey wholesale, you can contact the company for the best results.
Article continues below advertisement
Walter has been trying to save bees from extinction since 2006.
In an interview with Monsters and Critics, the Texas beekeeper shared how he got into the practice — almost by mistake.
It began as a conversation with a friend who said he wanted to "save the world" by "[rescuing] wild honeybees." Shortly after the pair started their business together, local media reported about a man being stung multiple times by bees after running his tractor into a tree with a hive.
"The media started and immediately were looking for answers. How could this have not have happened? How could this have been prevented? And almost everybody in the world was saying at that time, you kill [the bees]," he told the outlet. "[My friend] and I had just decided to hang our new business shingle out and said, 'Don't kill them. We'll move them to a safe place.'"
From there, their business took off.
Watch Walter and his family rebuild the nonprofit on Bee Czar every Wednesday at 9 p.m. EST on Discovery.