Christopher Abbott Will Apparently Be Naked for Most of 'Catch 22'
Actor Christopher Abbott was naked during most of filming 'Catch 22', George Clooney's miniseries that focuses on the horror and absurdity of war.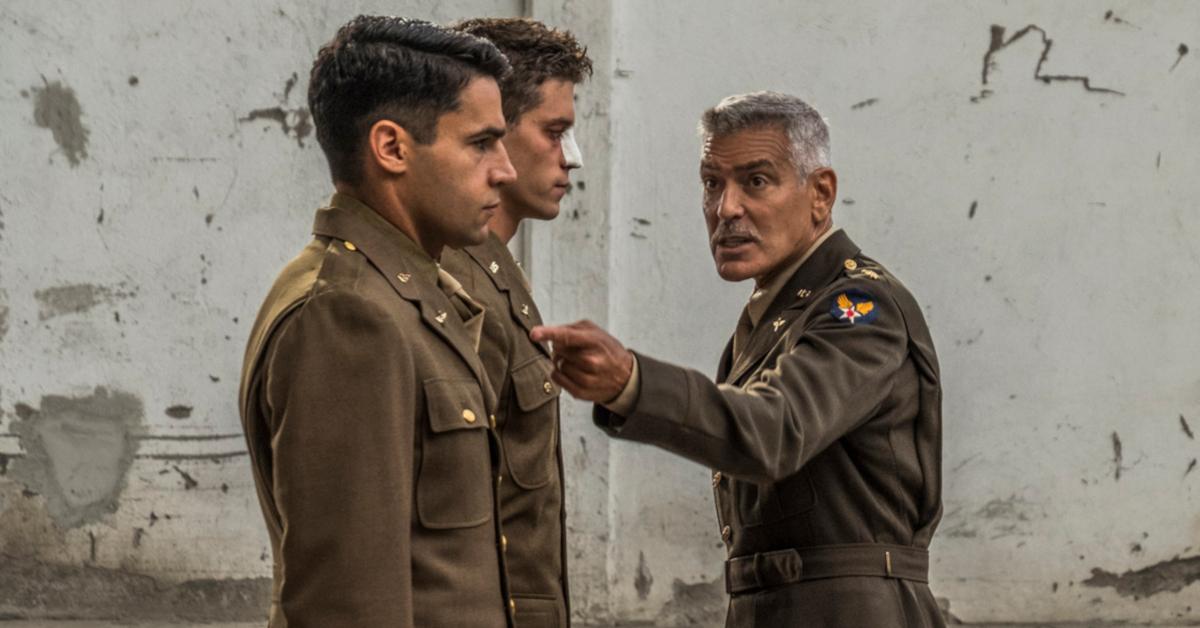 Christopher Abbott revealed in an interview with Ellen that he was pretty much naked during all of filming Catch-22, a new Hulu miniseries produced and directed by George Clooney and Grant Heslov.
Who is Christopher Abbott and what's his role in Catch-22?
Article continues below advertisement
The actor was most recently seen in the Oscar-nominated film First Man as David Scott, opposite Ryan Gosling. He was also in Girls, played the title role in James White, and was highly praised for his work in A Most Violent Year, which also starred Oscar Isaac and Jessica Chastain.
His latest project, Catch-22, follows the adventures of a young World War II bombadier named Yossarian. He spends most of the show absolutely pissed off that a bunch of strangers in another part of the world are now suddenly trying to kill him.
Article continues below advertisement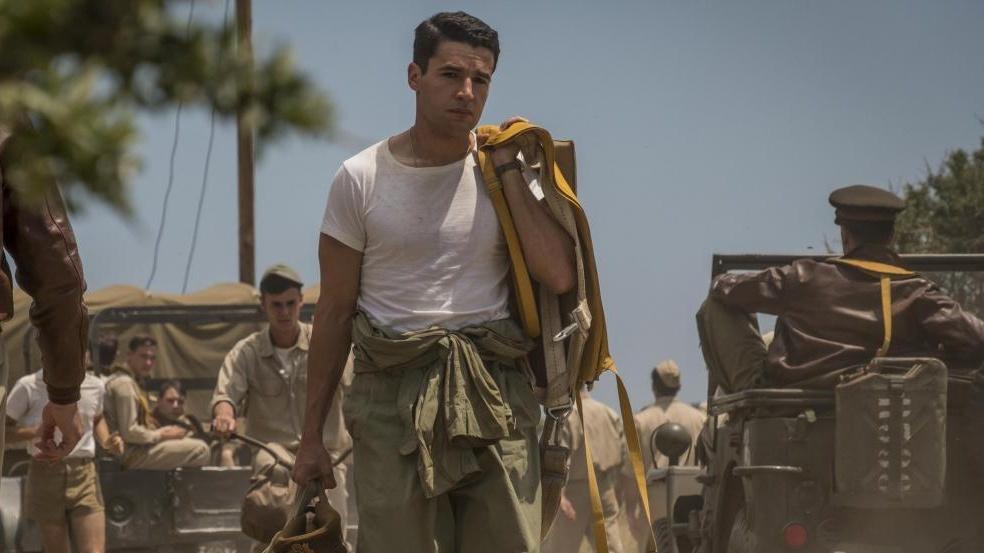 However, the primary conflict of the show lies with Yossarian's own military and not so much the enemy he faces. The army keeps sending him out on missions with increasing risk. He also has to navigate a ridiculously evil rule created by the military to force soldiers into combat scenarios: the Catch-22.
Article continues below advertisement
Which means that Christopher's character is in a serious predicament: if a solider says they're trying to avoid danger, this shows presence of mind, meaning they're "healthy" enough to go on a mission. Hence the title of the show and Yossarian's main dilemma, the Catch-22. If the name sounds familiar it's based on the classic American novel of the same name written by Joseph Heller.
Christopher recently discussed the series on Ellen.
One such example of absurdity popping up in the midst of absolute chaos was during Christopher Abbott's interview with Ellen. His character tries to get out of duty and protest the amount of missions he's being sent on by playingup the insanity he's sinking into — and one way he demonstrates that is by getting from naked.
It wasn't in the script — it was entirely Christopher's decision. He talks about it around the 2:20 minute mark below.
Article continues below advertisement
Grant Heslov also discussed that Catch-22 might have a viewership outside of the book's original intended audience: young women. He said that while reading the novel to adapt it to the screen, he saw how much of a product of its time it was, and that it completely alienated women.
Article continues below advertisement
"The one thing now, reading the novel, is that it's really of its time. It's terribly sexist / misogynist in its threadbare portrayal of women as two dimensional, objectified non-characters. And that was one of the things that we were up against."
Grant went on to say that he intentionally increased the role of women in the show and gave them more substantive parts. He also coyly said that arranging a group of young and attractive "cute boys" to fill the roles of the series will get viewership outside of the people who generally enjoy watching historical war dramas.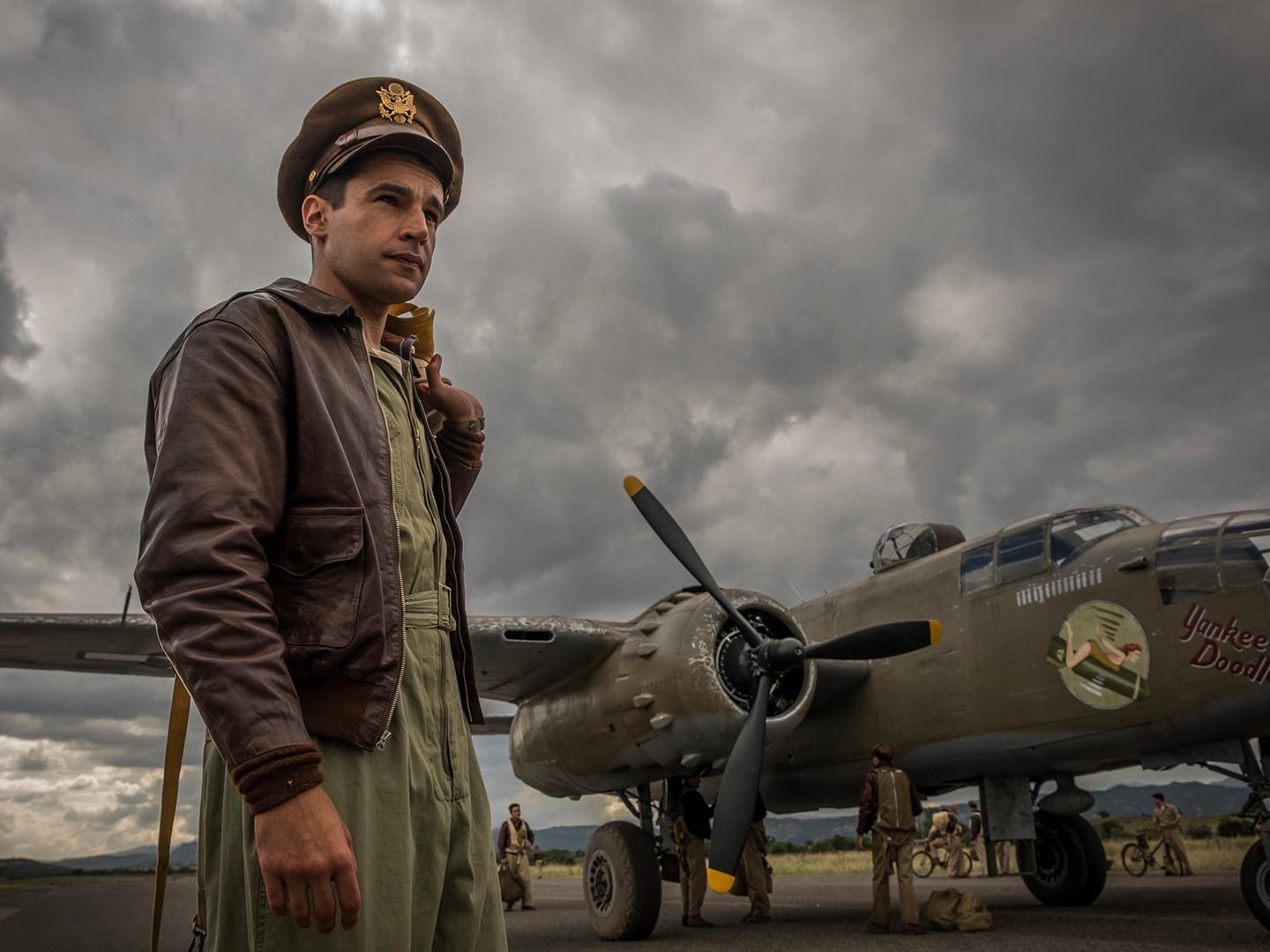 Article continues below advertisement
Grant went on to say that he hopes many young viewers will have the same reaction to the series that his 17-year-old daughter did.
He says that "she flipped over it" because the story and characters are relatable, and it presented a time in history that seemed very out of touch for those in the present in a relatable way.
If you like what you see, I'm afraid to report Christopher Abbot has a girlfriend.
Though the nudity is obviously not just about giving viewers eye candy, some thirsty viewers might wonder about his relationship status after checking out the goods. Well, he's off the market for now. The actor has been dating Bates Motel star Olivia Cooke since 2015. You may recall her from Steven Spielberg's Ready Player One, or her role in the Amazon Prime miniseries, Vanity Fair.
Article continues below advertisement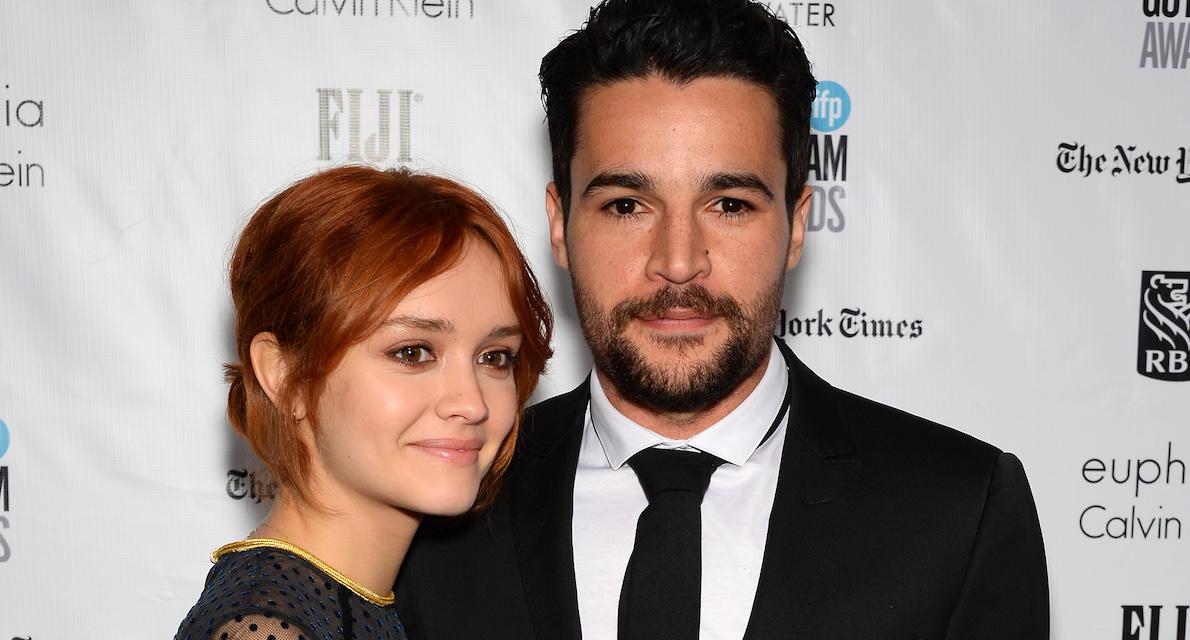 Olivia keeps a notoriously low-profile, isn't active on social media, and doesn't put herself in the spotlight outside of her work on-screen.
Catch-22 begins streaming May 17 on Hulu.