Season 2 of 'PEN15' Is Happening: Here's What Maya and Anna Want It to Be About
The real Maya and Anna discuss the future of their hit new show, 'PEN15' — and a possible Season 2.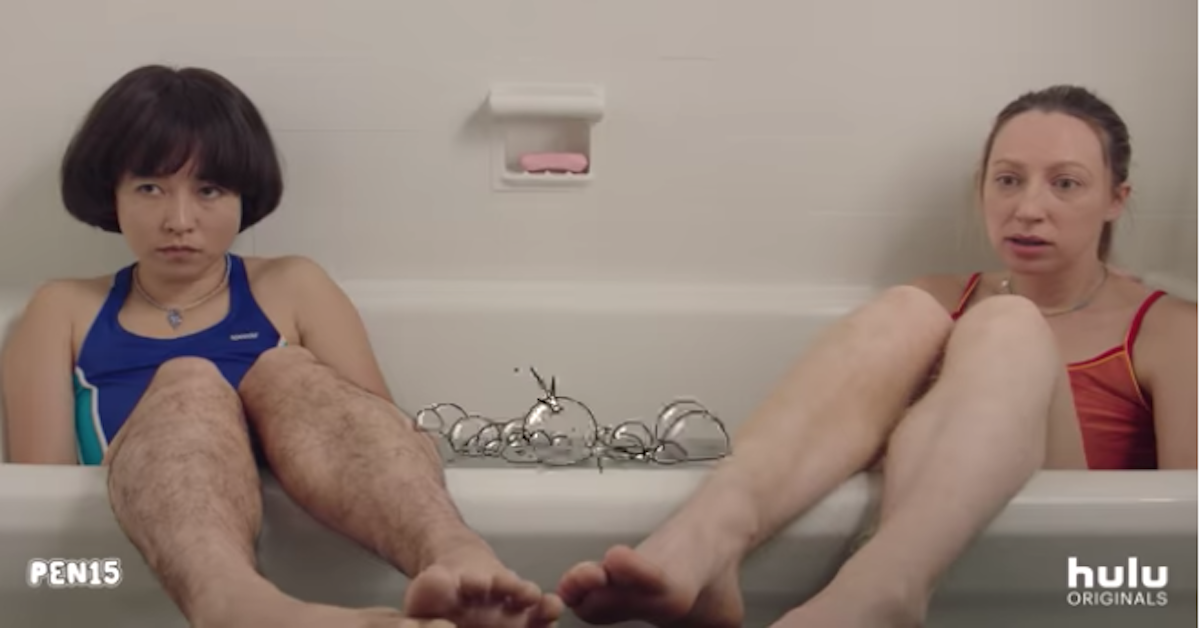 Hulu's PEN15 is the best show of the year (don't @ me). The cringey yet heartfelt comedy series is basically like looking in a mirror for any adult woman who spent 2000 in the seventh grade. PEN15 perfectly digs into the uncomfortableness and awkwardness of middle school — bowl cuts, AIM screen names, and first boyfriends included.
Article continues below advertisement
Yet perhaps most surprisingly of all, show creators Maya Erskine and Anna Konkle are 31-year-olds who play 13-year-old versions of themselves, alongside a cast of actual tweens. And the result is not as jarring as one would expect — in fact, it's absolutely delightful.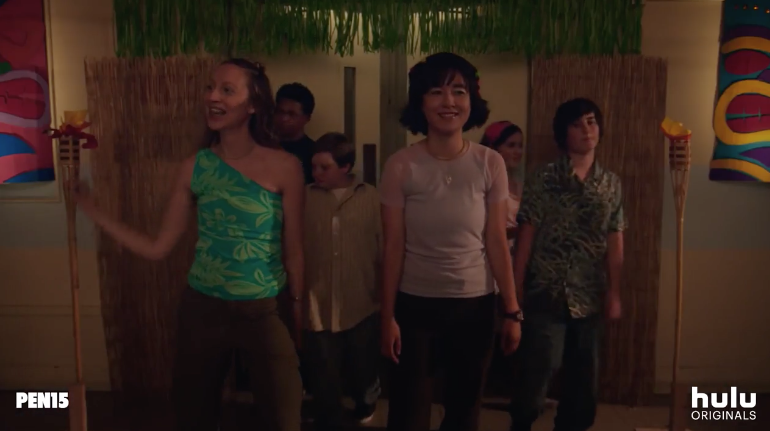 Article continues below advertisement
Thanks to furry brows and prosthetic braces, the two women transport themselves back to their trauma-ridden pasts and manage to play 13-year-olds in a way that's surprisingly convincing. "[PEN15 is] really a love story between these two characters," Maya said about the new Hulu show in an interview with Bustle.
"It's about these two best friends who are going through this horrible time, but they have each other, so it's also the best time of their lives."
Now that Season 1 is up on Hulu in its entire 10 episode goodness, viewers are filled with questions about what's next for the show that reminds us of that terrible schoolyard prank.
Article continues below advertisement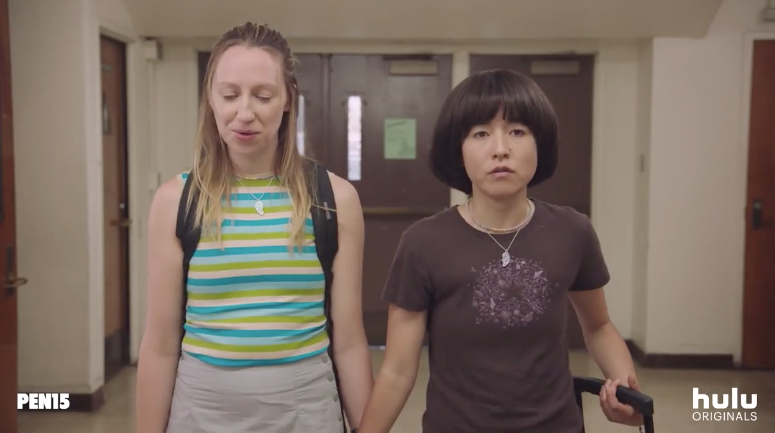 First off, what does PEN15 mean?
PEN15 might not ring a bell if you were a) not in middle school in the early aughts or b) lucky enough to be one of the cool kids this prank wasn't used to ridicule. But for those who need a refresher, Pen15 was a grade school prank that capitalized on the feeling of FOMO before we even had a word for it.
Article continues below advertisement
As Urban Dictionary explains, "You'd write 'Pen14' on your hand and walk up to an unsuspecting schoolmate and ask him if he wanted to join, telling him that he could be 'Pen15.' You'd then write 'Pen15' on his hand, and everyone would laugh at him." The invitation would go like this: "I'm in the Pen club. I'm Pen 14, you can be Pen 15" — the joke, of course, being that they would end up with a dirty word written in metallic Gel Roll on the back of their hand.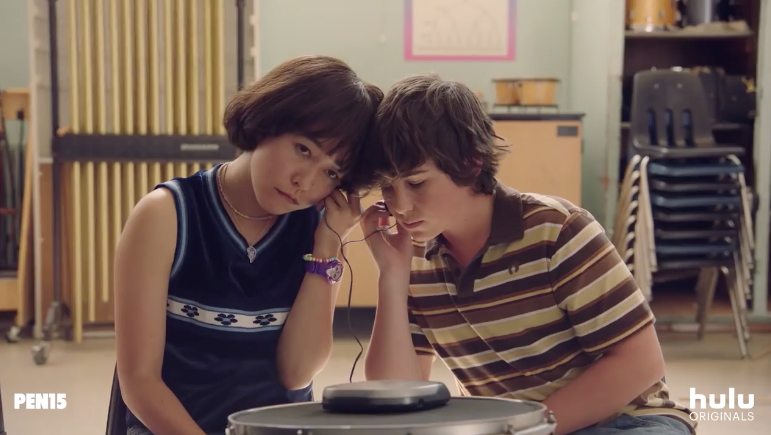 Article continues below advertisement
Will there be a Season 2?
Yes! Hulu just announced a slew of new shows and renewed some fan favorites of this year. "Grab your rainbow gel pens," the streaming service tweeted. "Season 2 of Pen15 is happening." What's even more impressive is that this show got renewed only three short months after its initial release.
And Season 2 promises 14 episodes, up four episodes from Season 1. A return date has not yet been set, but duo Maya and Anna were able to secure "sizable pay raises," per The Hollywood Reporter, in order to return for a reprise. Get it, girls!
Article continues below advertisement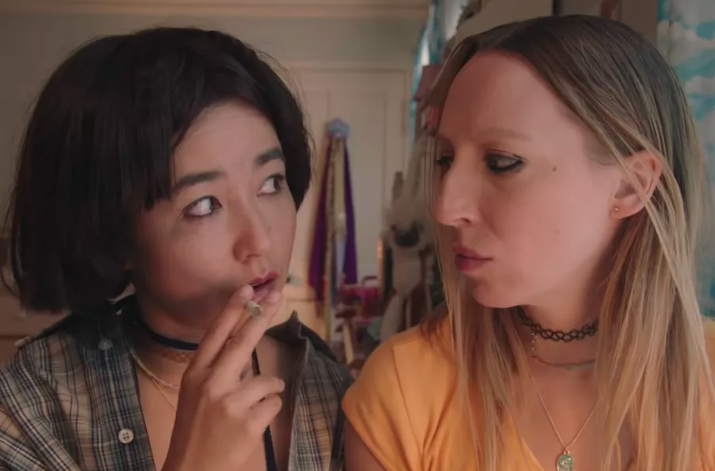 What will Season 2 be about? The show's creators have hinted it would be "darker" and "more mature."
Although Season 1 of PEN15 works pretty neatly as a standalone series, there were a few briefly touched-on topics that will certainly be explored if the show gets renewed for a Season 2. But one thing's for sure: the characters will never age out of the seventh grade.
Article continues below advertisement
"Before we even pitched the show," Maya explained to The Hollywood Reporter, "we had set up arcs for the characters because as of now the goal is that they stay in seventh grade forever. In that case you're like, 'Oh well then how do the characters grow?' So we tried to establish that early on, in the first season, they're a bit more innocent and playing with more childhood versus teenagers."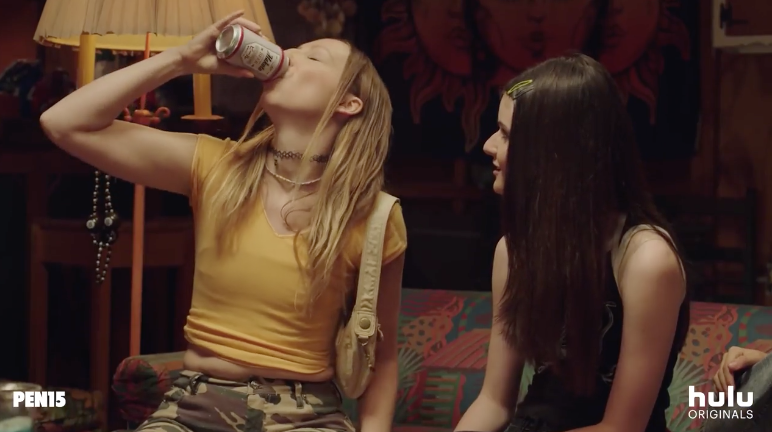 Article continues below advertisement
"Then in the second season," she continued, "maybe they experiment more with drugs or we go through things that happened to us later on in middle school and then high school and just place that in the frame of seventh grade."
Two main plot points are going to require some addressing. First, the matter of Anna's parents' divorce, which the real Anna Konkle says was inspired straight from her own childhood.
"That scene was the best that I could do," she recalled to THR. "It was straight out of how I remembered it. There's that masochistic element to it because we're writing this for ourselves. If there is a second season, there's a lot of stuff we talked about [including.]"
Article continues below advertisement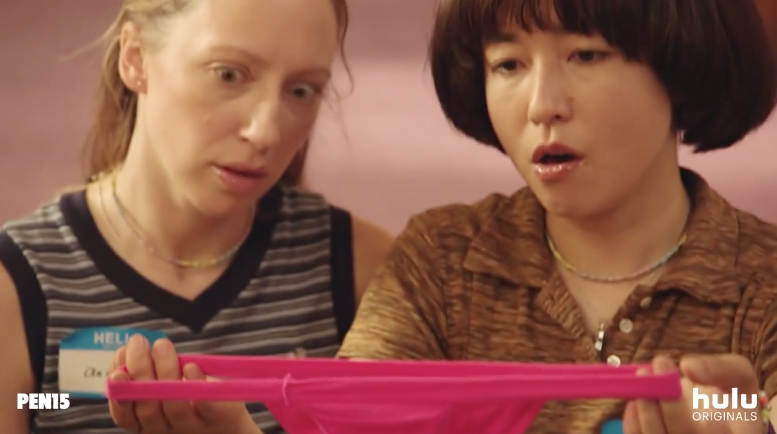 The second point is Maya's period, which she's gotten but is currently hiding from her BFF, Anna. "We were [able to save the majority of that storyline] for the second season," Maya explained. "For now it's revealed, but not to Anna."
"We were trying to shape and have them be more innocent — at least for the first season. We're going to explore more mature, darker content in the second season. The girls will possibly experiment more."
Whether that means smoking more cigarettes in their backyards, finally hitting the apple pipe with Maya's brother, or walking things back with Flymiamibro AKA Sam, the girls are in for a treat.
We're glad seventh grade ended, but even more glad we can relive it all through Anna and Maya's genius minds.
PEN15 is seriously unmissable. Catch Season 1 in its entirety on Hulu.