These 3 Boys Bought Valentine's Flowers for Every Girl at Their School
Tristan, Kyan, and Lincoln wanted to make sure every girl in school had a special Valentine's day.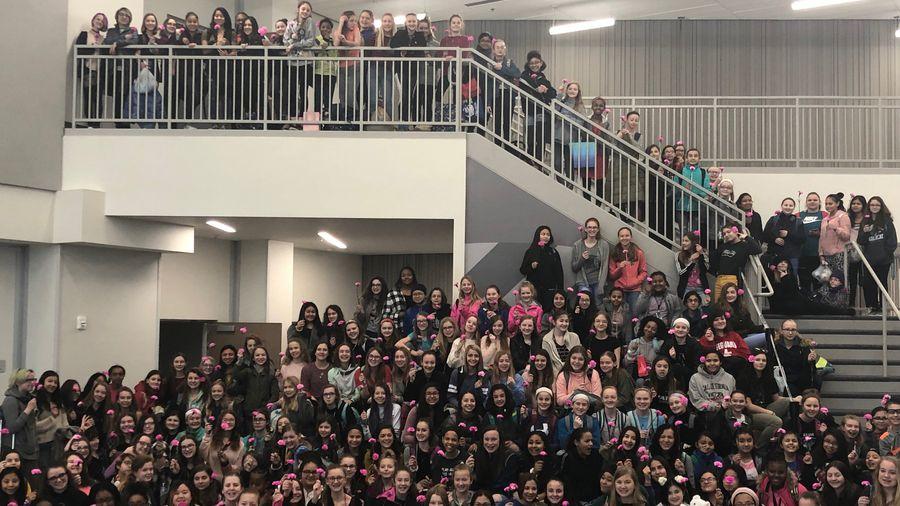 Three young boys just became local legends at Summit Trail Middle School this past Valentine's Day.
I don't know about you, but I've probably had a lot more disappointing V-Days in my life than I've had good ones. Admittedly, it's probably more my fault than anyone else's, but it's hard to not feel a sense of animosity towards the holiday after all these years.
Article continues below advertisement
The commercialization of love or at least the pursuit of it really trivializes something that matters so much to nearly each and every human being on the planet. Wars have been waged because of it, people have ruined their lives and the lives of others for a shot at attaining it, and countless songs, movies, heck, even expeditions to new uncharted territories were all a direct reaction to love.
But it's hard to stay a wisened curmudgeon and write off Valentine's Day completely when you've got people who actually use the holiday as an excuse to do something beautiful for a ton of people.
And Tristan Valentine (no joke), Kyan Rice, and Lincoln Holmes are the kind of kids who make me believe in holiday magic all over again.
Article continues below advertisement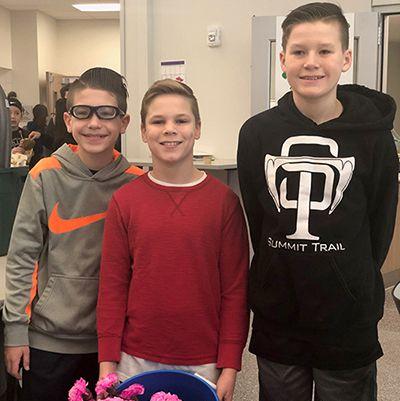 Pooling together hundreds of dollars, they went and purchased a ton of flowers, enough to hand one out to each and every single girl in school to give them a special Valentine's Day. All 270 girls and 70 female staff members at the school received pink carnations. The three boys arrived early, carrying buckets full of the flowers so they could hand them out in strategic spots at each of the school's entrances.
Article continues below advertisement
Tristan said in an interview with KMBC news, "We wanted every girl to feel important and special on Valentine's Day. We worked hard to make sure it was going to be a surprise to everybody. I only told a few friends, and the girls seemed surprised and happy. We told them 'Happy Valentine's Day' and gave them a flower."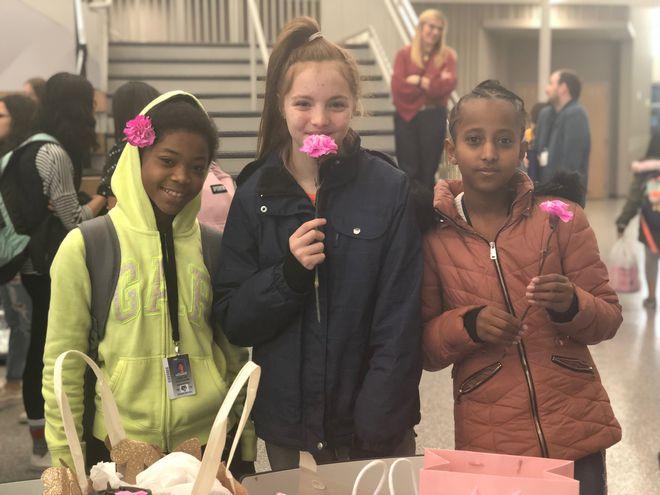 Article continues below advertisement
Like everyone else who heard about the amazing gesture from the three young men, Lincoln said that many other boys in the school had approached them, in awe, expressing that they wished they had thought of it.
"One guy even tried to buy a flower for $5 from me. Summit Trail is a special school. And who knows, maybe we started a new tradition here."
The school's principal, Dr. Sarah Guerrero was floored by the gesture, and that it gave her "chills" when she saw throngs of students walking around the school, holding their pink carnations:
"[It was] refreshing to see three young men go out of their way to make others feel happy. I got chills seeing it happen. The ladies were so excited. It gives them something to look up to and feel good about themselves. It's also what makes Summit Trail special."
Article continues below advertisement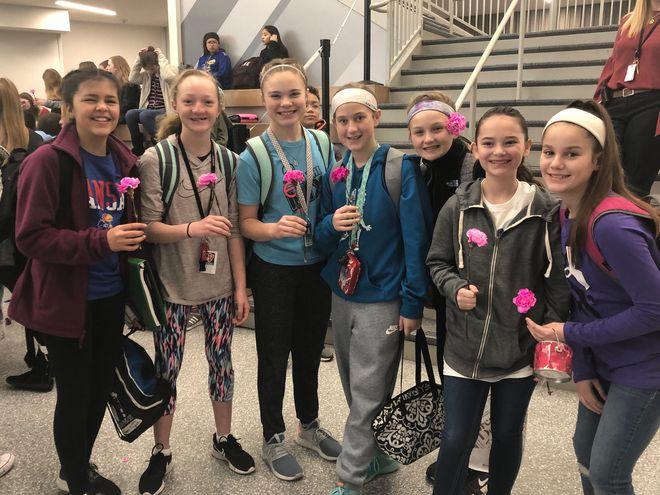 Kyan says that when Tristan first proposed the idea to him, he was immediately in and willingly put money down to make it happen: "I donated $100 of my own money. I had the money from soccer refereeing. Tristan and his mom got the flowers Wednesday and brought them to school today. Lincoln and I got here early, and we started handing them out."
Article continues below advertisement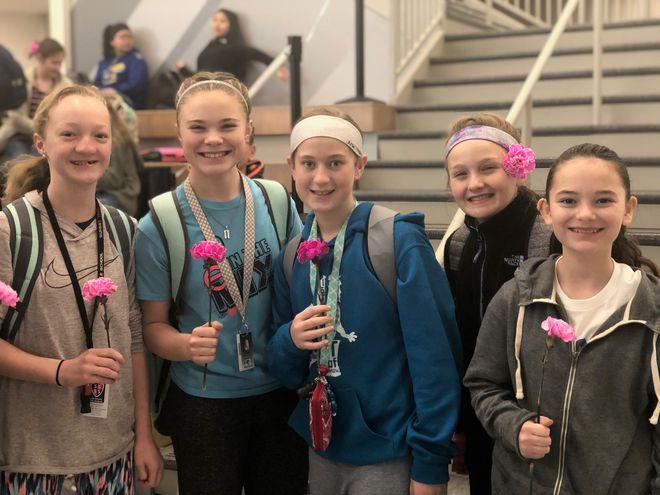 What's truly fascinating is that this is Summit Trail's first year as a Middle School, and these three young men were intent on making it feel like a tight-knit community from the get-go.
Honestly? I think they're right: they probably did just start a tradition at Summit Trail, and a darn wholesome one too.