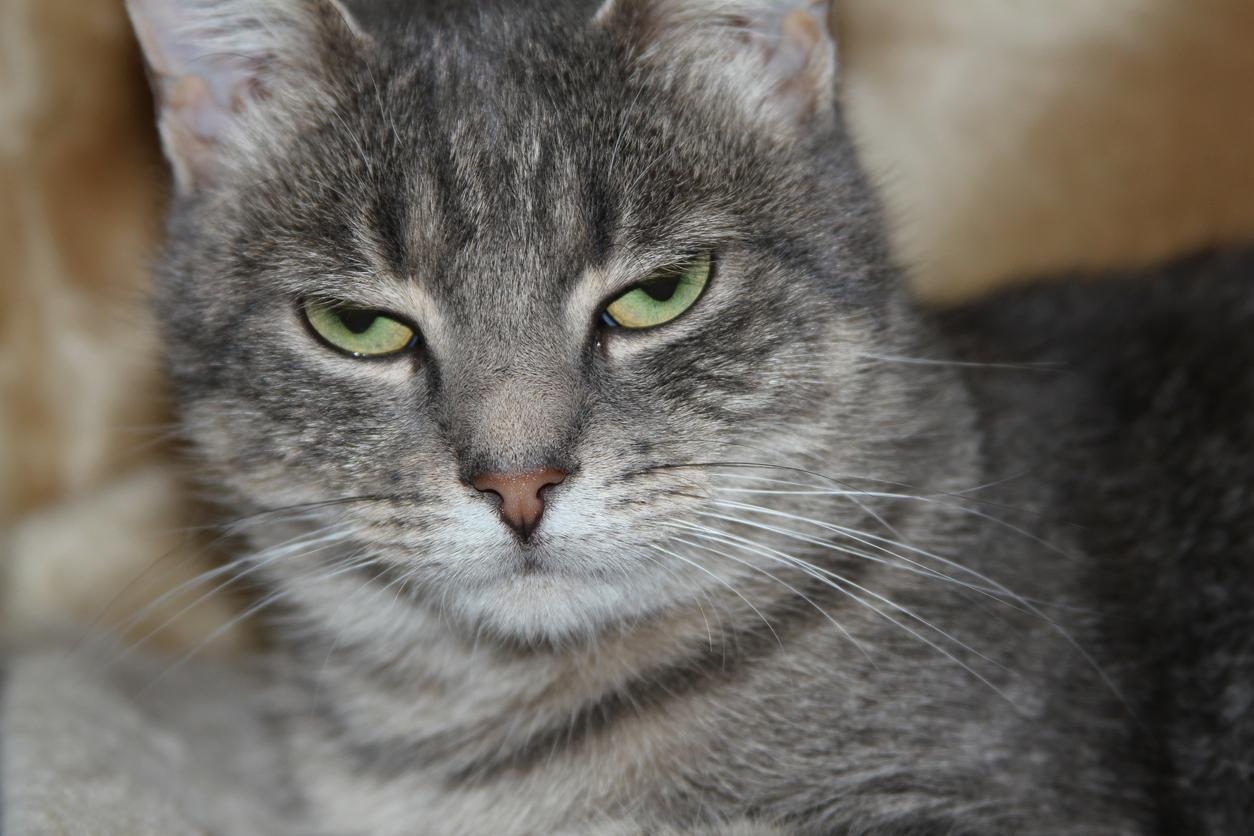 Cats Know Their Names, They Just Choose To Ignore You
Dogs are well known for learning their names and lovingly charging towards you when it's called. Cats on the other hand are somewhat fickle animals, often ignoring their names. As a result, it's been up in the air among scientists whether or not cats actually recognize words.
Article continues below advertisement
But on Thursday, scientists in Japan said they'd acquired the first experimental evidence that cats can distinguish between human words. That means cats may well be as linguistic as dogs, who have been shown to recognize hundreds of words if they're highly trained.
Atsuko Saito of Sophia University in Tokyo found that when cats hear their name, they often get rewards like food or play, or something bad like a trip to the vet. And they hear their name a lot, both of which make that word easy to distinguish from the hundreds they hear every day.
Article continues below advertisement
Saito and colleagues explained their experiment in the journal Scientific Reports. In four experiments with 16 to 34 animals, each cat heard a recording of its owner's voice, or another person's voice. Those voices each recited a list of four nouns or other cat's names, followed by the cat's own name.
As expected, many cats initially reacted to the words being read, moving their heads, ears or tails, but gradually lost interest. The real test was whether the animals would regain interest when their name was read. And on average, the group of cats perked up when they heard their own name.
Article continues below advertisement
So, if cats understand their names, why do they choose to ignore it most of the time? Saito says they are just ignoring you.
"Cats are not evolved to respond to human cues. They will communicate with humans when they want. That is the cat."
Kristyn Vitale, who studies cat behavior and the cat-human bond at Oregon State University in Corvallis, but didn't take part in the study, told the Associated Press that the results "make complete sense to me."
Vitale says she has trained cats to respond to verbal commands, but agreed that the results don't mean cats actually assign any importance to their name. Vitale explains that cats hear their names so much, it's more like being trained to recognize a sound.
Monique Udell, who studies animal behavior at Oregon State, said the study shows "cats are paying attention to you, what you say and what you do, and they're learning from it."