'Celebrity IOU' Season 3 Stars Include Snoop Dogg, Ali Wong, Howie Mandel, and More
'Celebrity IOU' Season 3 stars including Snoop Dogg, Ali Wong, and Howie Mandel, among others. Learn what else to expect from the HGTV show.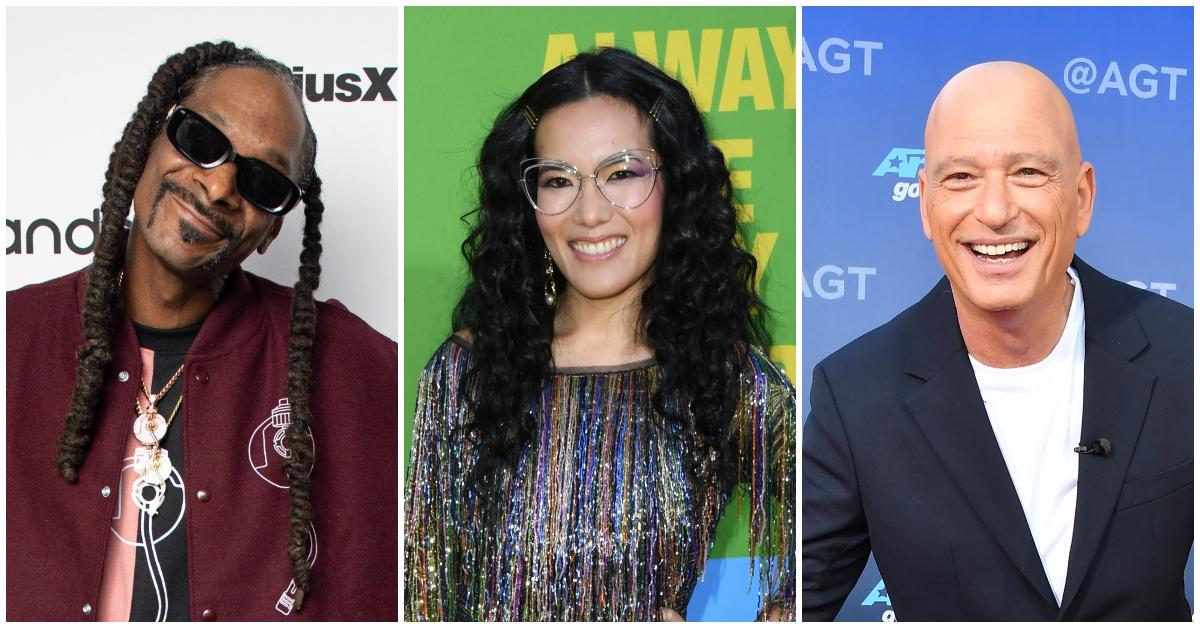 Ever since Celebrity IOU debuted in 2020, HGTV enthusiasts couldn't get enough of the heartwarming home renovation show. Property Brothers stars Jonathan and Drew Scott will help even more A-listers surprise their loved ones in this emotionally-charged home makeover series. But what stars will be featured in Season 3 of Celebrity IOU? Let's take a closer look at what fans can expect for the newest season.
Article continues below advertisement
Season 3 of 'Celebrity IOU' kicks off on April 18.
The premise of Celebrity IOU is a unique one. For the show, the Scott twins team up with celebrities in order to surprise loved ones who have had a major impact on their lives with a top-notch home renovation. It's uplifting. It features different stars each episode. And it provides a healthy dose of everyone's favorite Property Brothers. What isn't there to love?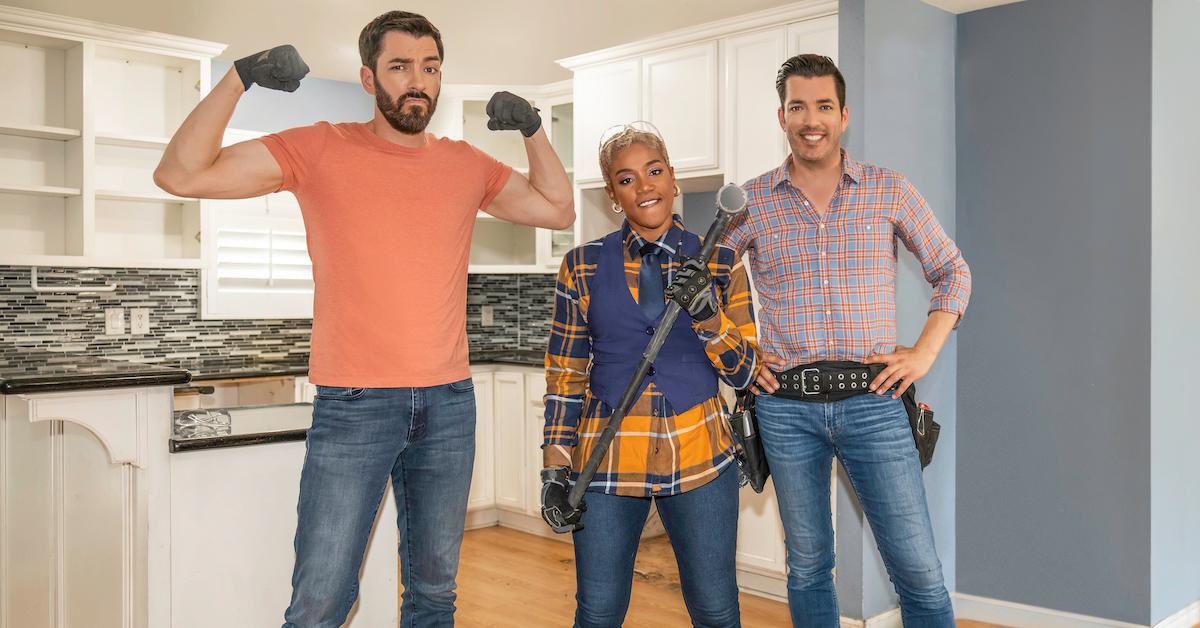 Article continues below advertisement
What stars will be featured on Season 3 of 'Celebrity IOU'?
Each episode will feature a different celebrity who will work alongside the Scott brothers as they transform the homes of the special people in their lives. "Hearing the incredible stories of gratitude never gets old," Drew said in an HGTV news release. "We're always inspired by these celebrities wanting to be completely hands-on with the renovations. This series is extra special."
Jonathan added, "Drew and I pinch ourselves every day because we have the incredible honor of helping the people who we've admired make something special happen for generous people who had a significant impact on their lives."
Article continues below advertisement
The Season 3 premiere of Celebrity IOU features Tiffany Haddish, who is surprising her best friend of 20 years with a kitchen and living room renovation, as well as a luxurious bathroom upgrade. Other stars that will be featured this season include:
Anthony Anderson
Lisa Kudrow
Halle Berry
Snoop Dogg
Howie Mandel
John C. Reilly
Ali Wong
Article continues below advertisement
A trailer for Season 3, which was shared exclusively by People, showed a sneak peek of Snoop's renovation for his friend, Commish, who is also the commissioner of his football league. "Anytime you have someone who does more giving than receiving, you feel like you have to give them something," the rapper said in the preview, talking about transforming Commish's garage into a man cave and office space.
"The new season of Celebrity IOU is incredible," Drew and Jonathan said in the exclusive clip. "It is going to inspire you. It is going to make you cry. It is going to make you laugh. These big stars give back in big ways."
Article continues below advertisement
What stars have been featured in Seasons 1 and 2 of 'Celebrity IOU'?
Season 1 Celebrity IOU stars included:
Brad Pitt
Viola Davis
Melissa McCarthy
Michael Bublé
Rebel Wilson
Jeremy Renner
Meanwhile, Season 2 Celebrity IOU stars included the following:
LeAnn Rimes
Darren Criss
Kevin Hart
Josh Groban
Justin Hartley
Allison Janney
Rainn Wilson
Zooey Deschanel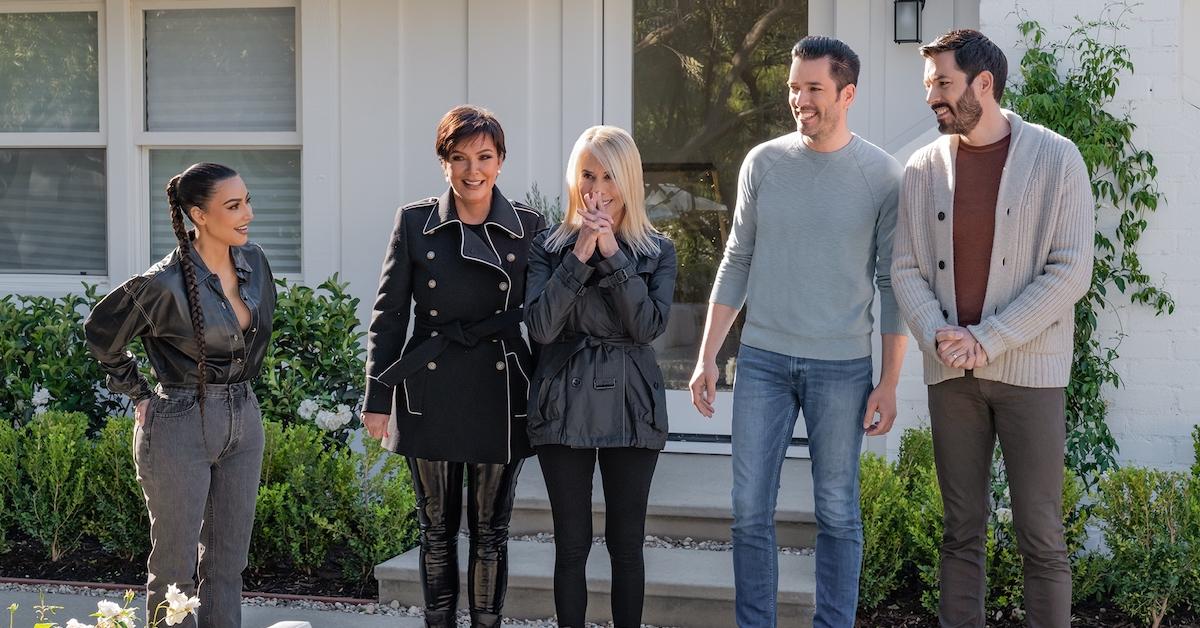 Article continues below advertisement
We can't wait to watch the Season 3 stars work with Drew and Jonathan in order to give the influential people in their lives the home renovations they deserve.
New episodes of Celebrity IOU air on Mondays at 9 p.m. EST on HGTV. You can also stream Celebrity IOU on the Discovery Plus app.