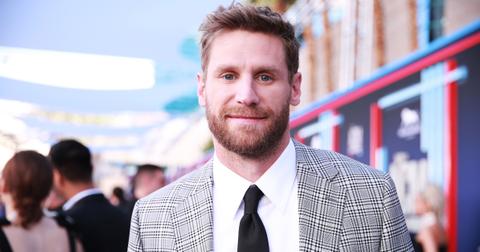 Chase Rice's Album Is About an Ex — but Is It Victoria F. From 'The Bachelor'?
By Shannon Raphael

Updated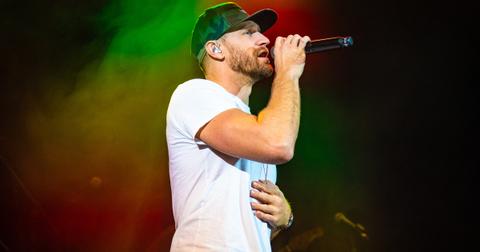 Who are Chase Rice's girlfriends?
Though Chase's relationship with Victoria F. has been getting the most attention out of Chase's list of exes, she's not the one his new album is about. The singer confirmed that the breakup ballads and love song lyrics on the seven-song album are all about one person.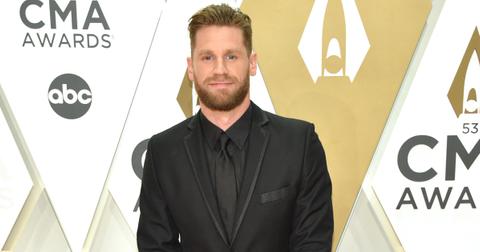 "All of the songs are about one girl. I dated a girl for a year and a half and we broke up and I wrote songs about it. I'm not the first person to do that and I won't be the last," he told People.
He said that, though the breakup was difficult, being able to create songs and lyrics about it helped him get through it.
"I don't like talking about it like most men don't, but the coolest part of my job is I don't have to talk about it, I can write about it," he said to Entertainment Tonight. "The writing is easy, the singing is easy, but writing it in a way that doesn't throw her under the bus because she doesn't have a way to defend herself. That's the hardest part for me getting personal, but not completely screwing the other person over at the same time and I don't think I've done that."
Chase also explained that the relationship ended on good terms.
"It's one of those breakups that was like neither one of us deserved it. We're both good people. She's great," he said. "It just wasn't the right time."
He also shared that he played some of the songs that were inspired by her on the album for her.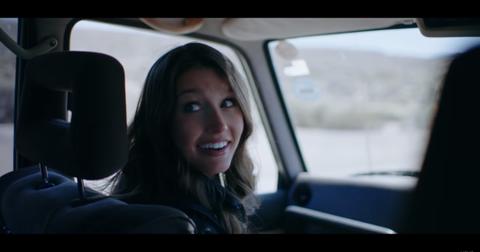 "I played it ['Everywhere'] for her actually," he explained. "She was uncomfortable. She laughed… She never thought she'd have a song written about her and if she did, she didn't want it to be that."
While many are dying to know who this mystery ex-girlfriend of Chase's is, there is no trace of her on his Instagram account. Though we don't know her name, Chase did reveal that his ex starred in the music video for "Eyes on You" back in 2018, when they were still together.
The music video features home videos from a ski vacation that the pair took with another couple because the singer wanted it to feel more real and intimate.
"We wanted to make it real. We wanted to make it me. We didn't want to do some bulls--t and just go along with the storyline of the song," he told Taste of Country in 2018, after the couple had already broken up.
Though his friend's girlfriend had to be subbed out during the shoot following an illness, the rest of the scenes showed real interactions between Chase and his now-ex.
Chase also told the outlet that his ex was excited for the video to come out, even though they had already ended their relationship.
"She's pumped for it. You know, she's never done anything like that. She's a normal girl. She's not a model, she doesn't do any of that bulls--t, which I love. That's what I love about her," he said.
Chase is single now.
While his new album has nothing to do with Victoria F., Chase has also spoken out about feeling blindsided by The Bachelor producers for having to see his ex on a date.
Did Chase Rice know that his ex would be on 'The Bachelor?'
When it was first reported that a contestant on The Bachelor would be encountering her ex on a date, it seemed like said ex would have been in on it (since that has happened multiple times on the show in the past).
But, Chase is claiming that he had no idea that Victoria F. was even on the show, or that she would be the one attending his performance with Peter. He spoke to PopCulture about how he was kept in the dark, but also how he understood why producers made it happen.
"I wish it wouldn't have happened, but I understand it from their side of it. They've got to make TV and that's the reason I don't like reality TV," he said. "It's pretty surprising that they brought me into that and I don't think it's a coincidence, but it's either the reality TV gods, just some crazy coincidence or some producer did a really good job. Either way, I think it's pretty weird they pulled me into that."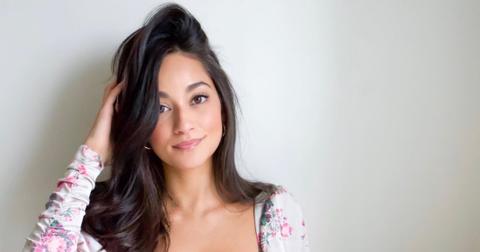 He went on to discuss how he took the opportunity to appear on the popular franchise because he wanted to get more exposure on his new music. He does feel betrayed by how the show took the performance as an opportunity to make better TV.
"That's a little jacked up they're going to do that to me. It was a pretty big surprise that wasn't what I wanted," he said.
At the very least, the storyline has certainly been giving the singer the exposure he was looking for.
The Bachelor airs on Mondays at 8 p.m. on ABC.