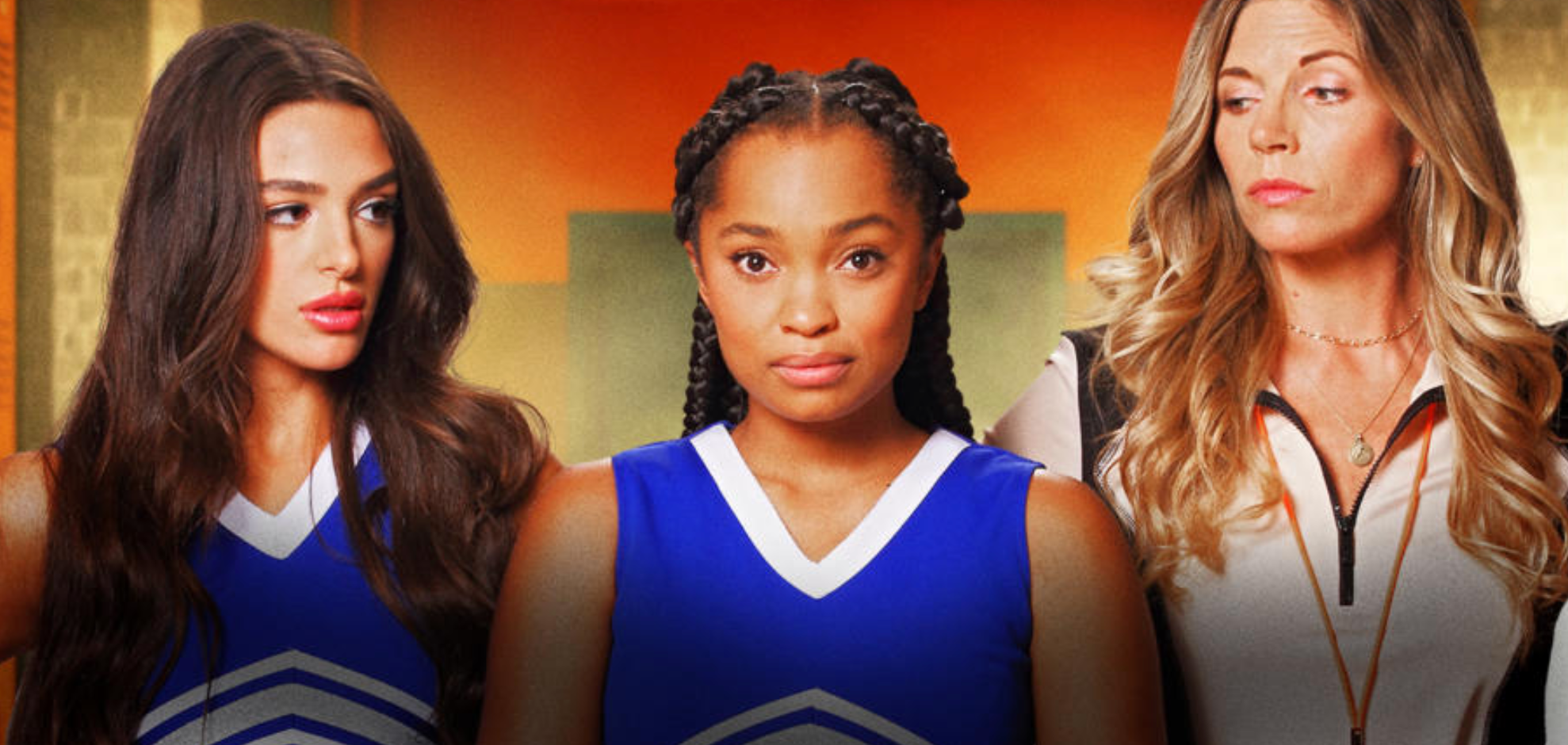 Is 'Cheer Camp Killer' Based on a True Story? The Plot Seems Convincing Enough
If you google "Cheer Camp Killer True Story" you'll notice that Lifetime made their new horror film Cheer Camp Killer available to stream on YouTube — and that the title of the video is "Lifetime Movies 2020 | Cheer Camp Killer | Based On A True Story." The new Lifetime movie is part of their "Fear the Cheer" lineup, which kicks off tonight at 8 p.m. EST.
Article continues below advertisement
So, is Cheer Camp Killer a true story?
Cheer Camp Killer doesn't seem to actually be based on a true story. However, Lifetime already created a movie based on real-life cheerleader Kirsten Costas, who was stabbed by a jealous friend named Bernadette Protti.
Article continues below advertisement
The 15-year-old based in California, was told by Bernadette that they were going to dinner and then a party, but when Kirsten learned Bernadette lied, she became upset and went to her friends' house. They drove her home and dropped her off. When Kirsten got home, Bernadette was there, and she ended up stabbing her to death. Lifetime's Death of a Cheerleader is based on this real-life murder.
The first Death of a Cheerleader TV movie came out in 1994 and starred Tori Spelling as Stacy (Kirsten) and Kellie Martin as Angela (Bernadette).
Article continues below advertisement
The movie even got a remake in February 2019, with Sarah Dugdale playing Kelly (Kirsten) and Aubrey Peeples playing Bridget (Bernadette). As a fun bonus, Kellie Martin, who played the 1994's version of Bernadette, comes back as an agent looking into the case in the remake.
Article continues below advertisement
Another one of the most infamous cheerleader murders centers around Heather Rich, a cheerleader who was raped and murdered on Oct. 3, 1996. However, Heather's gruesome fate had nothing to do with actual cheerleading. The teen snuck out to meet a boy for an alleged first date at a trailer.
Article continues below advertisement
His friends, one of whom was Heather's ex-boyfriend, left them alone — but ended up coming back to find them both inebriated. The two friends raped Heather, and when she regained consciousness, they shot her so she couldn't tell anyone they had raped her.
However, this isn't the plot of Cheer Camp Killer, which seems to be a classic rivalry tale. According to Lifetime's site, the movie is about a girl named Sophia and her best friend Charlotte, who get into an exclusive cheer camp. The existing leader of the cheer squad, Victoria, isn't happy about Sophia and Charlotte, so she "launches a dangerous plan to get her rival out of the way." Aside from Kirsten and Heather, there aren't any other well-known cases about cheerleaders getting murdered.
Article continues below advertisement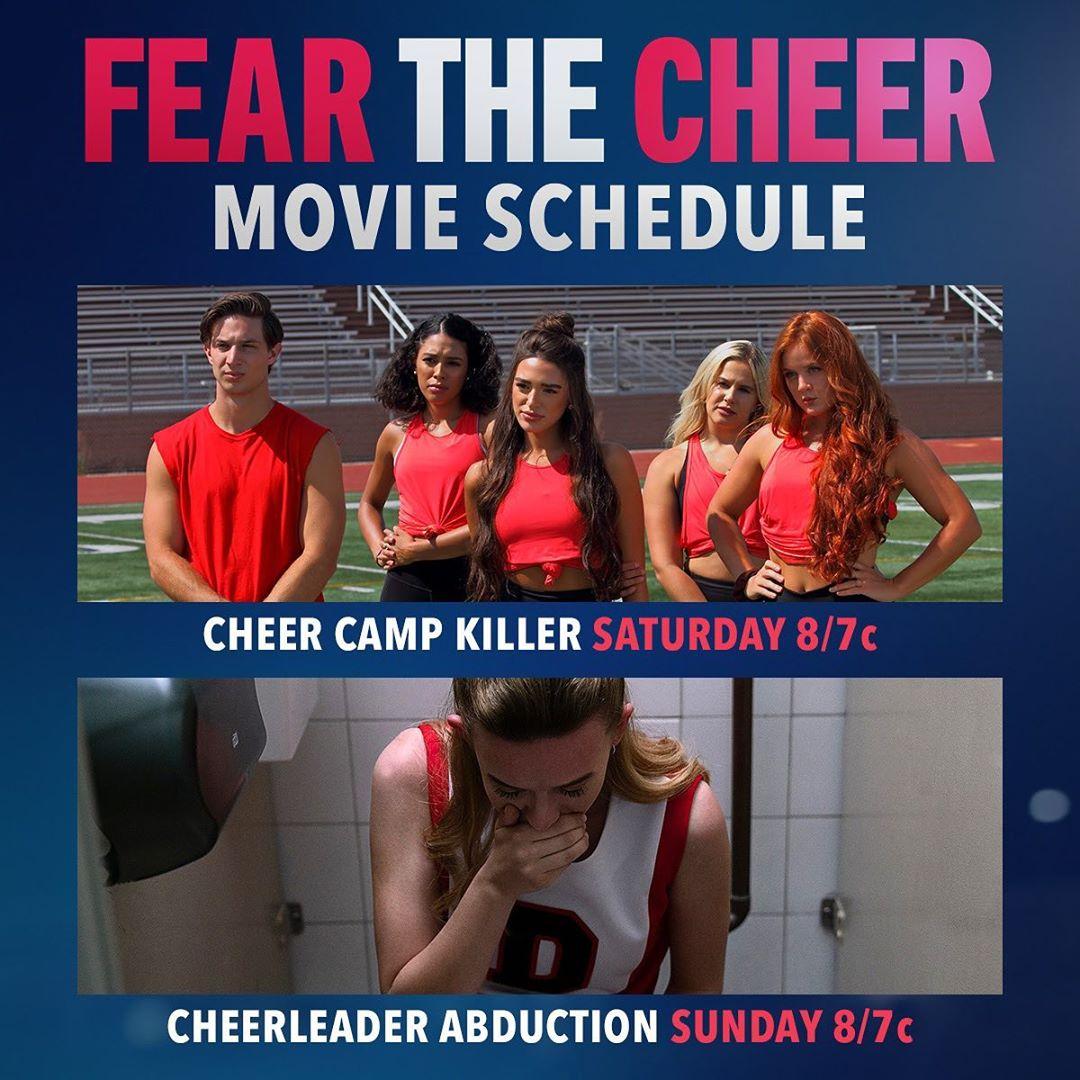 What to know about 'Cheer Camp Killer.'
Although Lifetime has yet to release a trailer, we do know that Cheer Camp Killer stars Andrea Bogart, Mariah Robinson, Sydney Malakeh, Jacqueline Scislowski, Philip McElroy, Jennifer Marshall, and others. If you wanna tune into Lifetime's "Fear the Cheer" weekend, Cheerleader Abduction will also premiere Sunday on Liftetime at 8 p.m. EST.