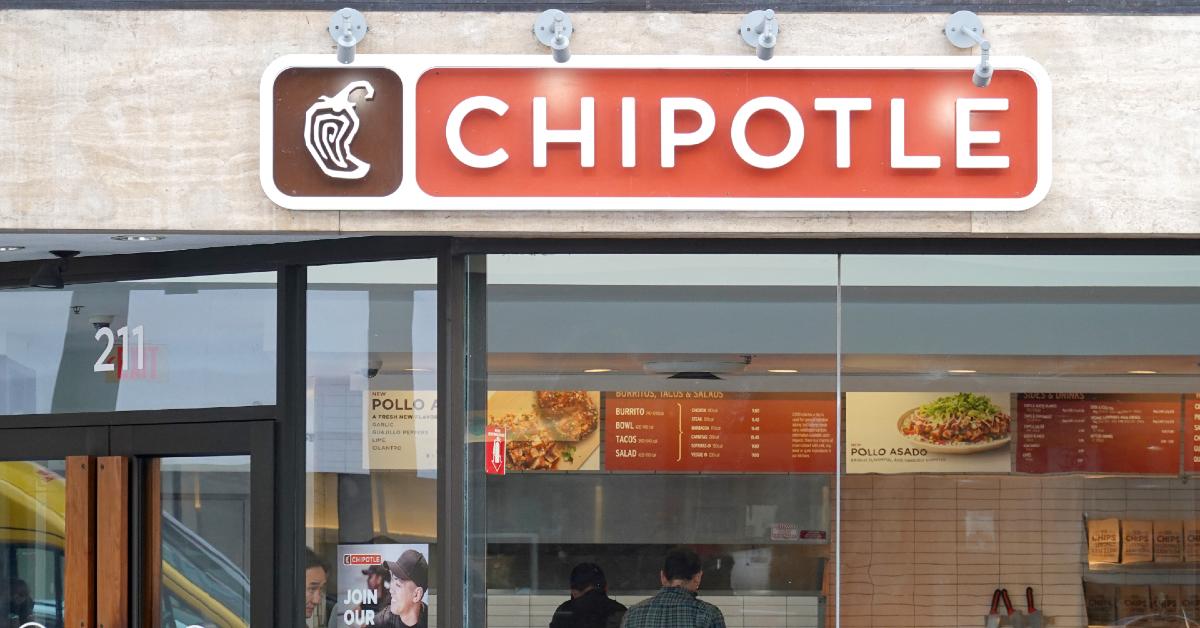 Chipotle Charges Customer $50 for Steak They Didn't Want After Running Out of "Everything" Else
A Chipotle customer went viral on TikTok after blasting the chain for not telling them about a meat substitution and charging them $50 anyway.
There are fewer fast casual franchises getting more hate right now on social media than Chipotle, but it doesn't seem like the hate is doing anything to the chain's bottom line. That's because the fast casual Mexican chain's profits have climbed to pretty impressive heights, which has you wondering if all the flak on TikTok is as effective as some folks believe it to be.
Article continues below advertisement
It's no secret that people are becoming fed up with cost at Chipotle when they order a meal, but a recent TikTok posted by a user on the platform, Diamond Chanel (@diamondchanel.abgf), shows one of the more egregious cases of "price gouging" that's ever been exhibited by the restaurant.
The video begins with Diamond showing a message written on a bag that reads "Out of everything sorry Diamond" with a sad face drawn on the bag. The camera then pans to three small bowls that appear to have single servings of steak in all of them.
Article continues below advertisement
The TikToker claims that they were charged $50 for this purchase and that they didn't even want steak to begin with. She writes in a caption for the video: "They offered 1 meal replacement for this insult, 50 dollars worth of Chipotle and I don't even eat @chipotle Shame on you."
Article continues below advertisement

Other TikTokers suggested Diamond call Chipotle's corporate offices to get to get a refund. The TikToker says the restaurant's solution was to just offer a single meal replacement, even though she was charged $50 for food she didn't even want.
Article continues below advertisement

Judging from Diamond's post, it looks like Chipotle gave her the steak without her authorization. She placed an order for something else and they just put some steak in a few bowls.
Article continues below advertisement

She wrote in the comments section of her video, "They never said anything even when I went the next the day the manager said corporate would have to do something." She also added, "They never called or anything guess that's why they left the note on the bag"
Article continues below advertisement

Other users on the platform remarked that they've had similar experiences but that they were offered more free meals when they emailed the chain's corporate offices: "They did this to me and the chat offered to only replace the meal, so I email customer support and they gave me 5 free meals."
Article continues below advertisement

Others said they never trust ordering Chipotle through a delivery service because they almost always receive the incorrect order, adding that the best way to ensure you're getting the food you actually want is to physically visit the location yourself.
Article continues below advertisement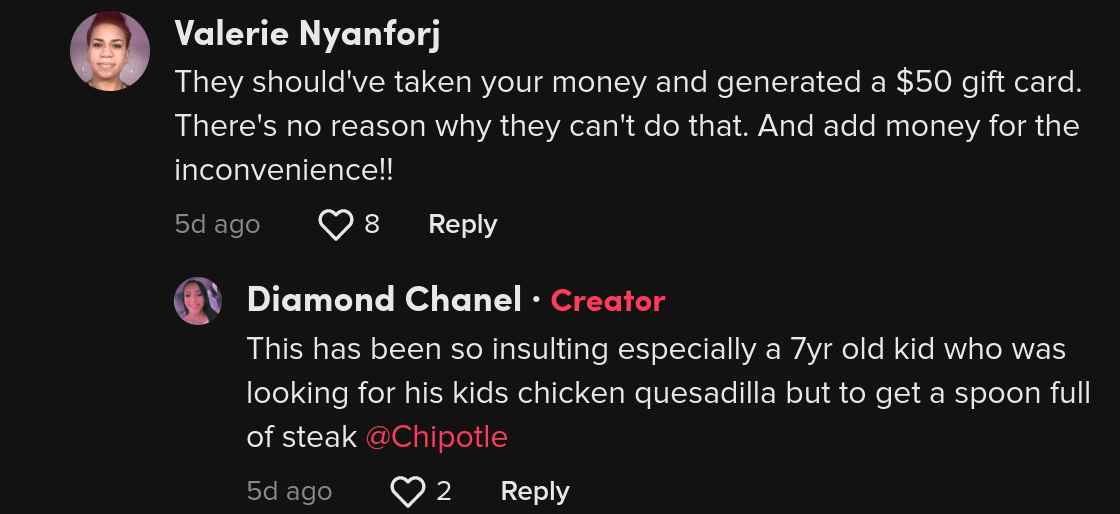 Some TikTokers said they don't understand why folks order from Chipotle in the first place, since there are other similar Mexican-style chains that give customers more bang for their buck, like Qdoba.
Article continues below advertisement

Qdoba offers a $39.95 family steak meal kit ($34.95 for chicken) that appears to offer more steak than what was pictured in Diamond's TikTok, along with toppings and chips or tortillas so folks can assemble their own plates.
It appears that Chipotle did reach out to Diamond after her TikTok went viral and asked her to DM the company to provide further details, presumably in a bid to help make things right.
Article continues below advertisement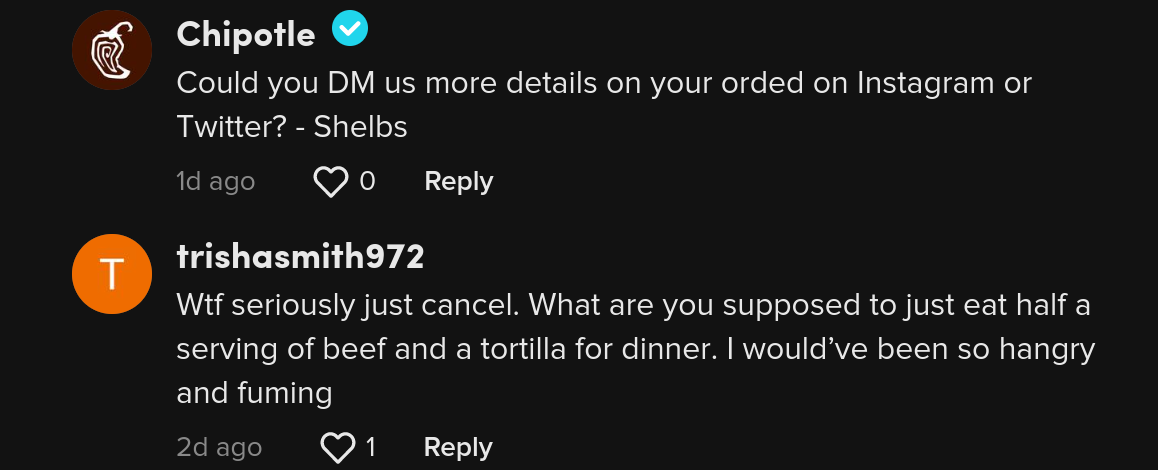 What do you think? Are you a Chipotle stan and still think ordering from the chain is worth it? Or do you agree with the brand's critics who say it's become way too much money for what it's worth?