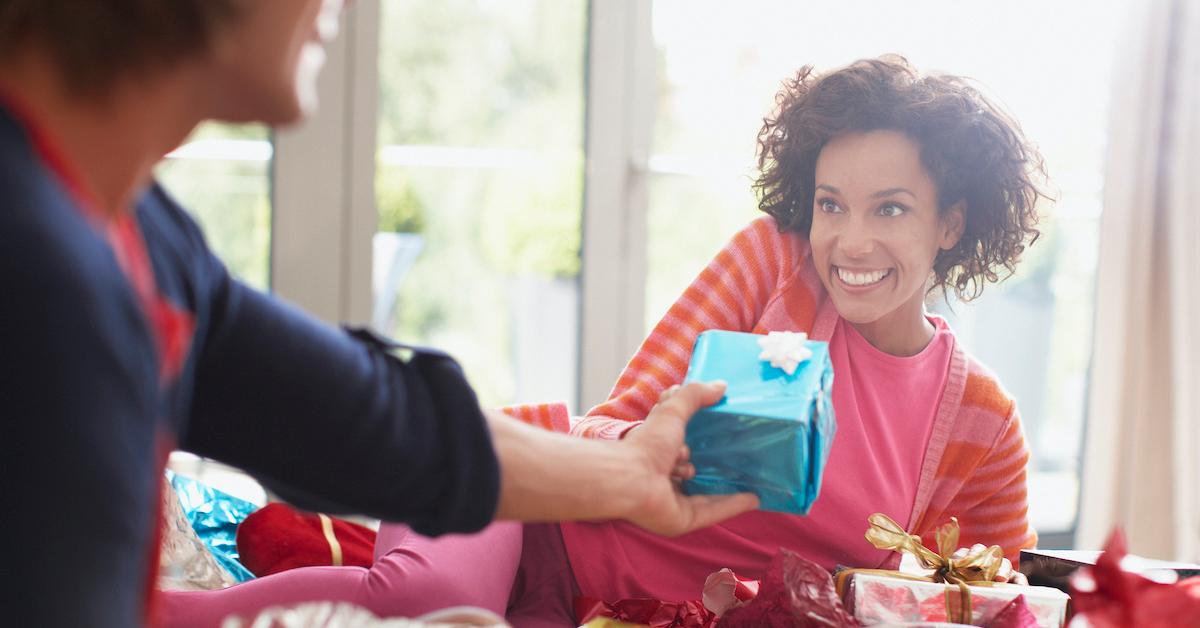 39 Christmas Couple Captions for the Perfect Holiday Instagram Post
The Christmas holiday is almost here and there's no other time of the year that's more enchanting. From the snow-covered wonderland to the food and the presents, everything about this time of year is special. The one thing that can make it even more magical is if you have someone special by your side to celebrate.
Article continues below advertisement
There's nothing quite as memorable as your significant other meeting your family over the Christmas holidays and having them take part in all of your special family traditions. Of course, you're going to want to immortalize the holiday with your love and get as many pictures of the two of you at the holiday parties. But if you've already spent weeks preparing food and festive decorations, don't spend the rest of the holidays agonizing over the perfect caption for your 'gram.
Instead, here are some cute and Christmassy captions for couples to use in any and all holiday social media posts.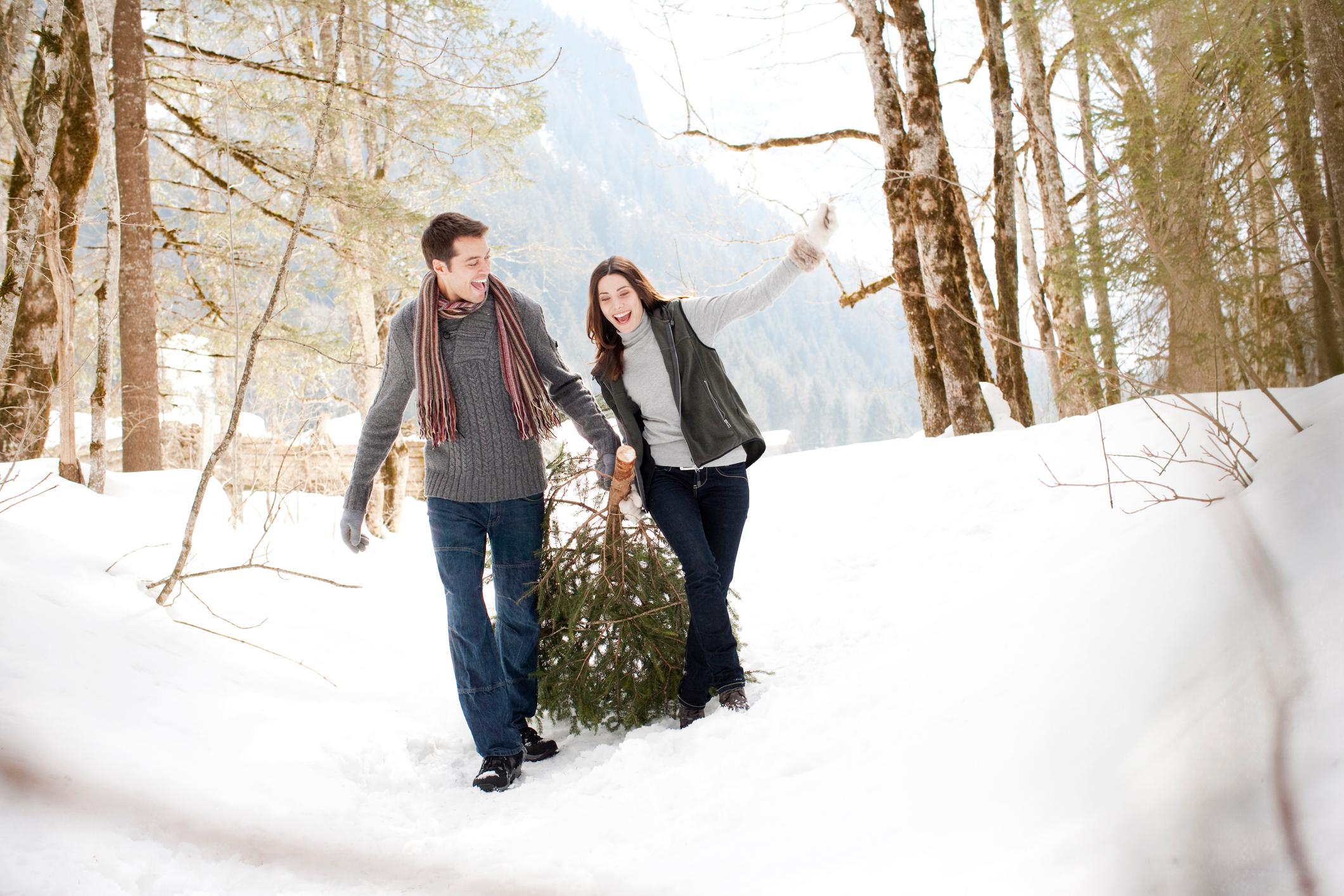 Article continues below advertisement
Cute Christmas Couple Captions
1. A magical night with an even more magical person.
2. Found my person, now all we need is to find some mistletoe.
3. Kissing you makes sweater weather so much better.
4. Let's pretend these palm trees are our mistletoe.
5. Merry everything and a happy always.
6. Has anyone seen my mistletoe?
7. Smitten like a pair of mittens.
8. It's s'more than a feeling.
9. Be a deer and post with me for an elfie?
10. Roses are red, snowflakes are blue. Just so you know, I really love you.
Article continues below advertisement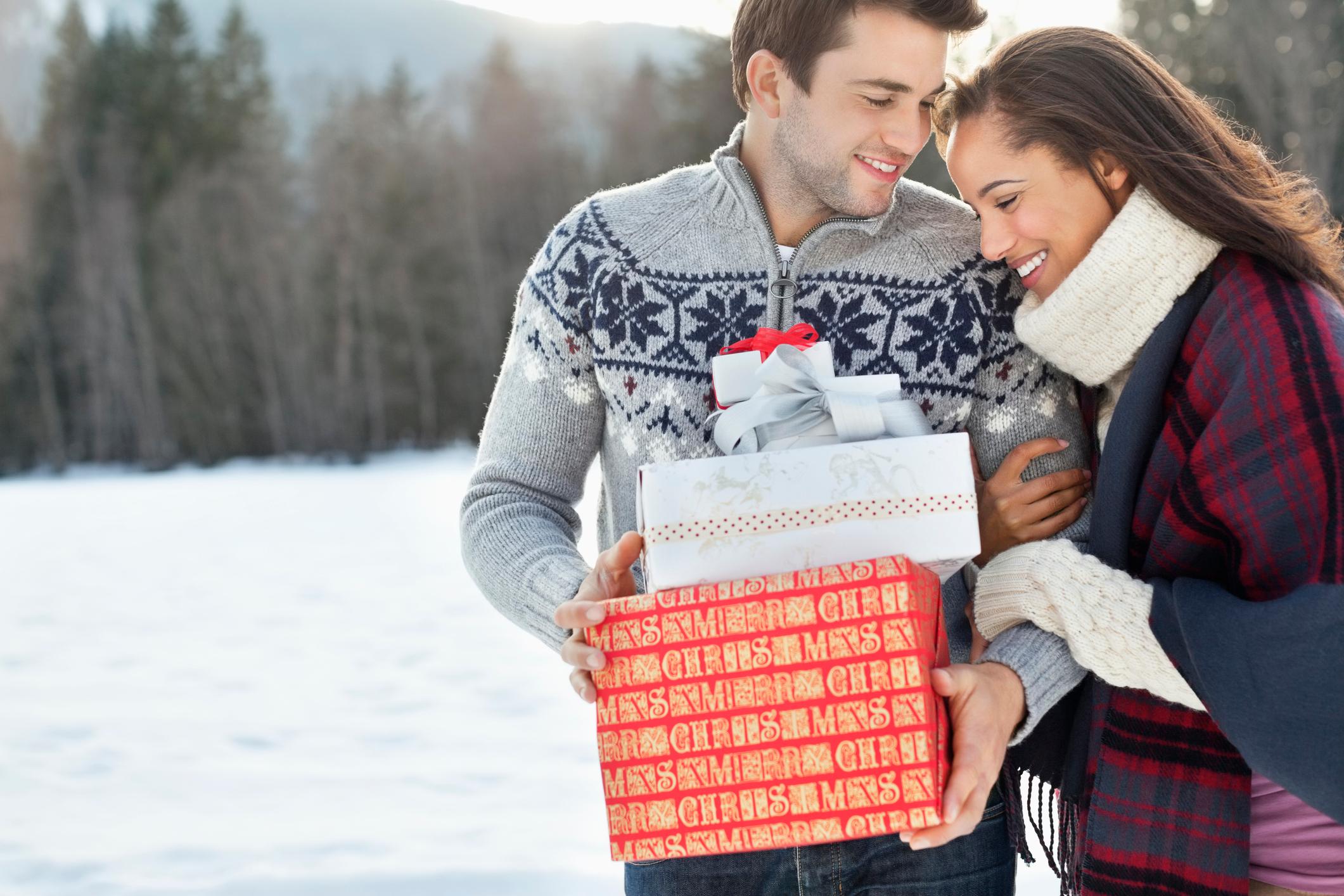 11. Make it a December to remember.
12. 'Tis the season for lovin'.
13. Baby, you had me at "ho ho ho."
14. Meet me under the mistletoe.
15. Christmas may still be coming, but I've already got the best present.
Article continues below advertisement
16. While everyone is dreaming of snow, I'm dreaming of more holidays with you.
17. The only gift I want this year is your presence.
18. If you need us between now and New Year's, we'll be under the mistletoe.
19. There's snow place like home.
20. I only have ice for you.
Song-inspired Christmas Couple Captions
21. "On the first day of Christmas, my true love gave to me ..."
22. "All I want for Christmas is you." – Mariah Carey
23. "You are the jingle to my bell."
24. "Hurry down the chimney tonight." – Eartha Kitt
Article continues below advertisement
25. "Holidays are joyful, there's always something new. But every day's a holiday when I'm near to you." – The Carpenters
26. "A very Merry Christmas and a happy new year. Let's hope it's a good one, without any fear." – John Lennon & The Plastic Ono Band
27. "My world is filled with cheer and you this Christmas." – Donny Hathaway
28. "I never knew the meaning of Christmas 'till I looked into your eyes" — NSYNC
29. "I should be playing in the winter snow but I'ma be under the mistletoe." — Justin Bieber
30. "I wanna thank you, baby / You make it feel like Christmas" — Gwen Stefani and Blake Shelton
Article continues below advertisement
Christmas Couple Captions Inspired by Movies
31. "But for now, let me just say. Without hope or agenda. Just because it's Christmas. And at Christmas, you tell the truth. To me, you are perfect." – Love Actually
32. "For it is plain as anyone can see. We're simply meant to be." – The Nightmare Before Christmas
33. "It's not what's under the tree that matters, it's who's gathered around it." – A Charlie Brown Christmas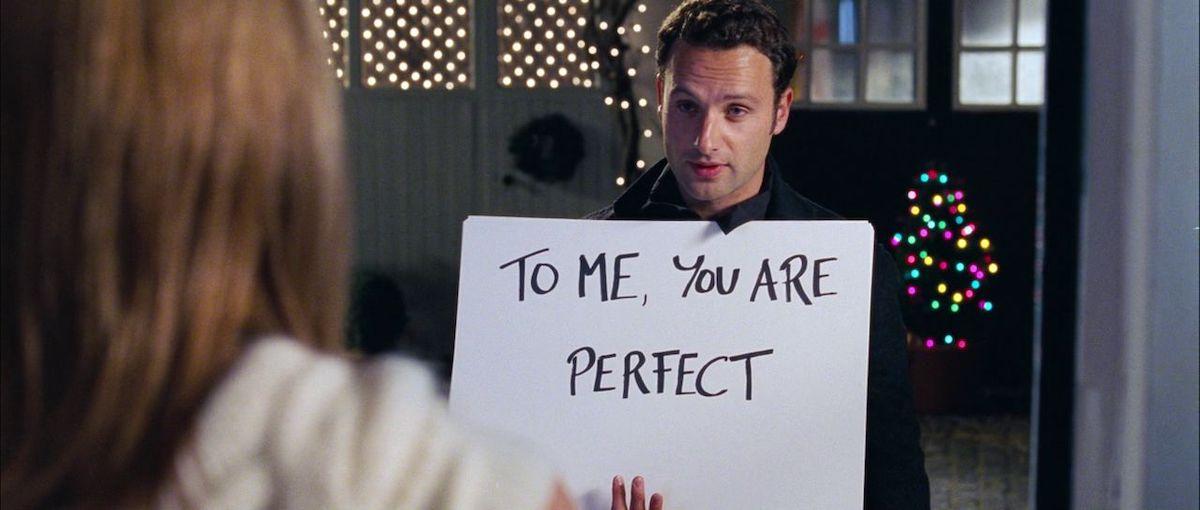 Article continues below advertisement
34. "Some people are worth melting for." — Frozen
35. "Oh, Christmas isn't just a day, it's a frame of mind." — Miracle on 34th Street
36. "Maybe Christmas doesn't come from a store…maybe Christmas means a little bit more" — How the Grinch Stole Christmas
37. "It's Christmas Eve and we are going to go celebrate being young and being alive." — The Holiday
38. "If you look for it, I've got a sneaky feeling you'll find that love is actually all around." — Love Actually
39. "No one should be alone on Christmas." —How the Grinch Stole Christmas