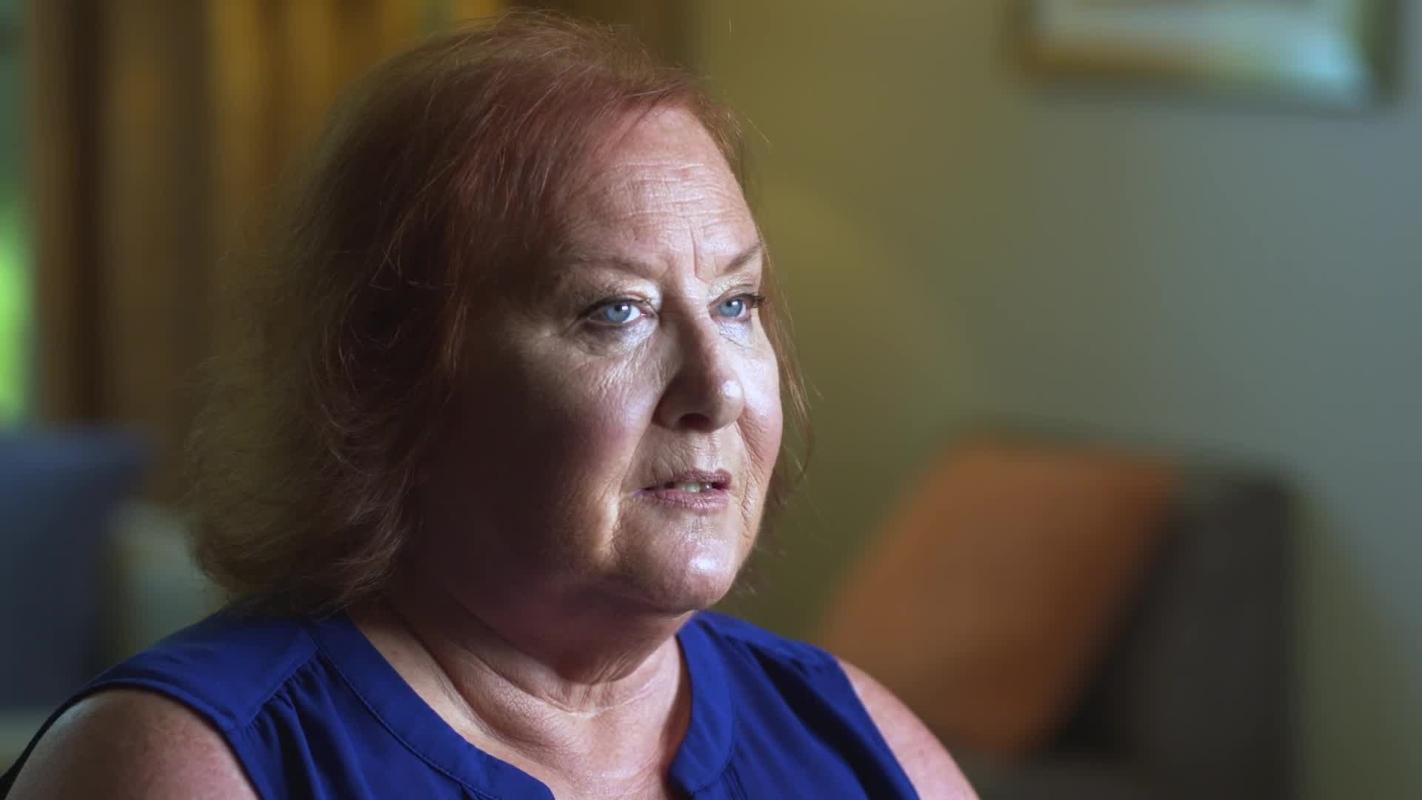 Here's What Colleen Stan AKA 'Girl in the Box' is Up to Now
Colleen Stan fell victim to one of the most gruesome crime stories of our time, now being retold in Girl in the Box. On May 17, 1977, a then 20-year-old Colleen was kidnapped by 23-year-old Cameron and 19-year-old Janice Hooker and their baby while she attempted to hitchhike from northern California to Eugene, OR.
Article continues below advertisement
Colleen, who is 65 today, was attempting to get to a friend's party but unfortunately never made it – and instead spent the next seven years living under the physical, mental, emotional, and sexual abuse of Cameron. She endured the horrific abuse for at least an hour a day and spent the remaining locked up in a box.
Article continues below advertisement
'Girl in the Box' is based on a true story.
Colleen's story will be featured in a two-part special for Paramount+ on Monday, September 19 titled Girl in The Box and Girl in The Box: The True Story – and many are wondering what the survivor is up to now.
She is now a proud mother and grandmother and went on to receive her accounting degree following her escape on August 10, 1984. Every year, she and her family celebrate the anniversary of her escape from the Hookers at the beach. In addition, she also counsels other women who have survived various forms of abuse.
Colleen's story has been featured heavily across the media and documentaries over the years, and she also wrote a book about her experience called The Simple Gifts of Life. "I thoroughly enjoy my freedom. Always, always, always. Life today is good. You have to learn how to live in the now and not let that past drag you back."
Article continues below advertisement
However, there are still residual effects.
Cameron had intense psychological control over Colleen. Once she was granted more time out of her box and in public, he had her convinced there was an organization called "The Company" monitoring her every move so that she would not try and escape. They even took a trip to her parents' house where Cameron posed as Colleen's boyfriend, and her parents granted well wishes for the "couple."
She even went to go visit them alone in 1981 and went back home to him afterward.
Article continues below advertisement
Today, she sustains back and shoulder injuries in addition to PTSD and opened up during a 2015 court hearing about having difficulty holding down a job or marriage.
She ultimately escaped Cameron with the help of Janice.
Janice had been speaking with her minister about what Cameron was doing to Colleen and ultimately decided to come clean with Colleen that "The Company" was not real. Janice then helped Colleen escape to a bus station and they had Colleen's parents help bring her home.
Article continues below advertisement
"I don't know if [he] was going to kill us and get somebody else to replace us – that's what news clips said – but obviously he said or did something to her that made her fear for her life and made her decide that we needed to get out," Stan previously recalled to People. "So we did. [She] took me to her parents' home while Cameron was at work, and I called my father."
Janice went back and eventually decided to go to the policy regarding Cameron's actions in exchange for immunity. He was sentenced to 104 years in prison.
Girl in the Box starts streaming on Paramount+ on September 19.