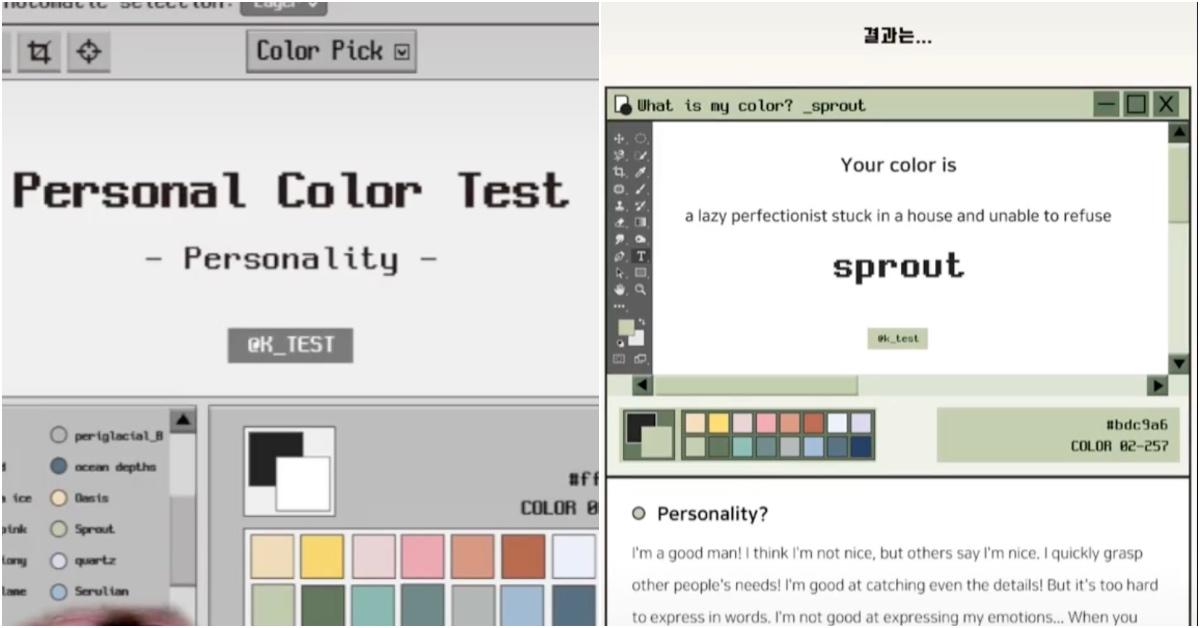 TikTok's Color Personality Test Is the Latest Viral Sensation Creators Love
There's no argument that social media has changed the way we consume information. While the primary goal for social media is to allow us all to connect with friends, family, and build career relationships, it has proven to do that and then some. And TikTok is slowly but surely leading the pack.
Article continues below advertisement
Whether you're a TikTok connoisseur or new to the short-form video app world, you know that there are plenty of trends and challenges that go viral almost every day. And while many of these viral videos showcase how talented TikTok creators are, the Color Personality Test is changing the game. So it's time to answer the obvious question: What is the Color Personality Test on TikTok?
The Color Personality Test is similar to other tests you may have taken.
While all of us would say that we know ourselves inside and out, personality tests still appeal to us for many reasons. Not only are these tests always on trend, but they're also a great way to learn something new about yourself — if you trust the algorithms behind these tests, of course.
Article continues below advertisement
And while there are many personality tests out there that people love, the Color Personality Test is proving to be a social media favorite. See, while most personality tests only consist of asking specific questions and giving you results, the Color Personality Tests groups you into a specific color that can explain certain things you may or may not already know. In essence, adding colors into the mix is another way for people to express their individuality.
Article continues below advertisement
Article continues below advertisement
The personality temperament theory is that everyone's personality is a combination of all four colors – blue, orange, green, and gold.
The two dominant colors represent the core of that person's personality temperament. So green personalities are all independent thinkers, gold ones are pragmatic planners, orange types are action-oriented, and blues are people-oriented. In essence, the goal of this test is for people to gain more insight into who they are.
Article continues below advertisement
However, it shouldn't be confused with the Color Personality Test that reveals your favorite color based on your date of birth via a Google search. The trending Color Personality Test is a modern personality questionnaire that's designed to anticipate your character traits based on the colors.
The Color Personality Test requires you to answer a few questions to identify your personality color.
If you have a deep affinity for quizzes, personality tests, and more, the process for finding out the color that matches your personality is pretty simple.
And while the Color Personality Test is not actually on TikTok, it's not hard to access. All you have to do is visit the website ktestone.com.
Article continues below advertisement
Once you're on the website, you'll have 12 questions to answer. These questions span topics about how you are with friendships, how you like to work, vacation plans, and more.
Article continues below advertisement
At the conclusion of the test, the site will generate your color. And while everyone won't get the same color, creators are bonding about the experience on TikTok. Creators are sharing their results under #personalcolortest and #personalcoloranalysis. And the trend has already garnered more than 3 million views.
And while the Color Personality Test is different from the typical challenges and trends that go viral because of the app, this one's a bit more meaningful.
It's always great to be able to learn more about yourself and this test gives everyone the opportunity. Plus, it's suitable for mostly all ages.