Subway Employee Says "There's Literally Nothing in Here" With Sealed Bag of Lay's Chips
An employee stocking the chips at Subway details finding a bag of Lay's chips that is actually totally empty, despite being sealed closed.
We all know the running joke that bags of potato chips of almost any brand are actually half-filled with air. Maybe it's about keeping the contents safe from being crushed in transport to the grocery store. Or, it's about the food companies' strategy in filling the bags with less and less chips. But one TikTok user named Tyler (@smokoguuwop) shared a video with a completely empty bag of Lay's chips.
Article continues below advertisement
Tyler, who works at Subway, knows the difference between a bag of chips that's merely filled halfway with air and one that has nothing in it but air. I mean, that's the worst case scenario, right? That you get a bag of chips, or maybe even a bag inside a multi-pack box of chips, and learn that someone on the assembly line forgot to add the most important thing — the actual chips.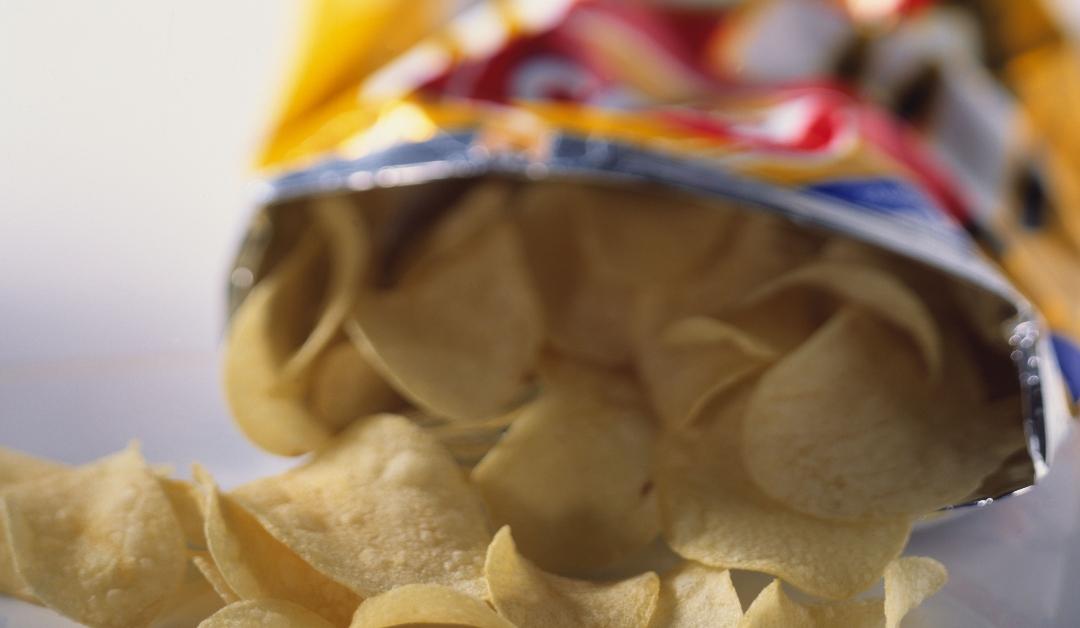 Article continues below advertisement
A Subway employee shared a video on TikTok of an empty sealed Lay's bag of chips.
In the TikTok video, Tyler explains that he works at Subway and that he restocks the individual bags of chips "all the time." But this time, things were different. He tosses a sealed bag of Lay's barbecue potato chips to show that it floats to the ground, empty of chips and full of air instead.
"Remember how people talk about [how] Lay's gives you f------ air?" Tyler says in the video. "There's Literally nothing in this f------ bag. Listen."
He then shakes the bag to prove that not one chip made it into the bag back at the Frito-Lay chip factory.
Article continues below advertisement
To be fair, this bag of Lay's chips isn't the only one to make it to the shelf with a major error. I've been lucky enough to get five mini muffins in a snack bag instead of the usual four, and I've also been faced with a fruit snack pack sealed shut with zero gummy Marvel characters inside of it. I guess you take the good with the bad.
Article continues below advertisement
Everyone knows the struggle of getting a bag of chips half-filled with air.
If you're an avid snacker (which I admittedly am), then chances are, you've been in a similar situation of finding a bag of chips or other snack item that's filled mostly with air.
It's a whole thing, to be honest. And the comments under the TikTok video about the Lay's bag of chips filled with air show that we've all been there, in one way or another.
Article continues below advertisement
Maybe we haven't all come across or accidentally purchased a chip bag filled with nothing but air, but it's not all that surprising. One Tiktok user commented that they once bought a bag of Lay's that allegedly had just one potato chip in it. Another shared that the same thing happened to them with an air-filled bag of chips, but with a different brand.
Article continues below advertisement
On the other side of the coin, another comment shared that someone once had a bag of chips filled to the brim in a multipack. So maybe this empty Lay's bag was part of the universe tipping the scale to make things even.
Article continues below advertisement
Another comment under the TikTok video claims that the bag of air was intentional to protect the other bags of chips in the box on its way to that particular Subway location.
Could this be a thing? It doesn't seem likely, TBH. And it certainly sounds like the consensus is that, at some point, we've all had a similar experience as the one in the video.