"It's the Principle" — Customer Calls out Walmart for Giving Her 17 Chips When She Paid for 18
TikTok user @jai_tha_bae calls out Walmart and Great Value for only giving her 17 bags of chips in an 18-variety pack. Read on for more.
When it comes to variety packs, there's no worse feeling than realizing you're short one snack — and this is exactly how TikTok user @jai_tha_bae feels these days. On May 27, 2023, the TikToker took to the social media platform and revealed she called out Walmart and Great Value for getting only 17 bags of chips in an 18-pack.
Article continues below advertisement
Read on for all the known details! Plus, stick around to find out how other TikTokers reacted.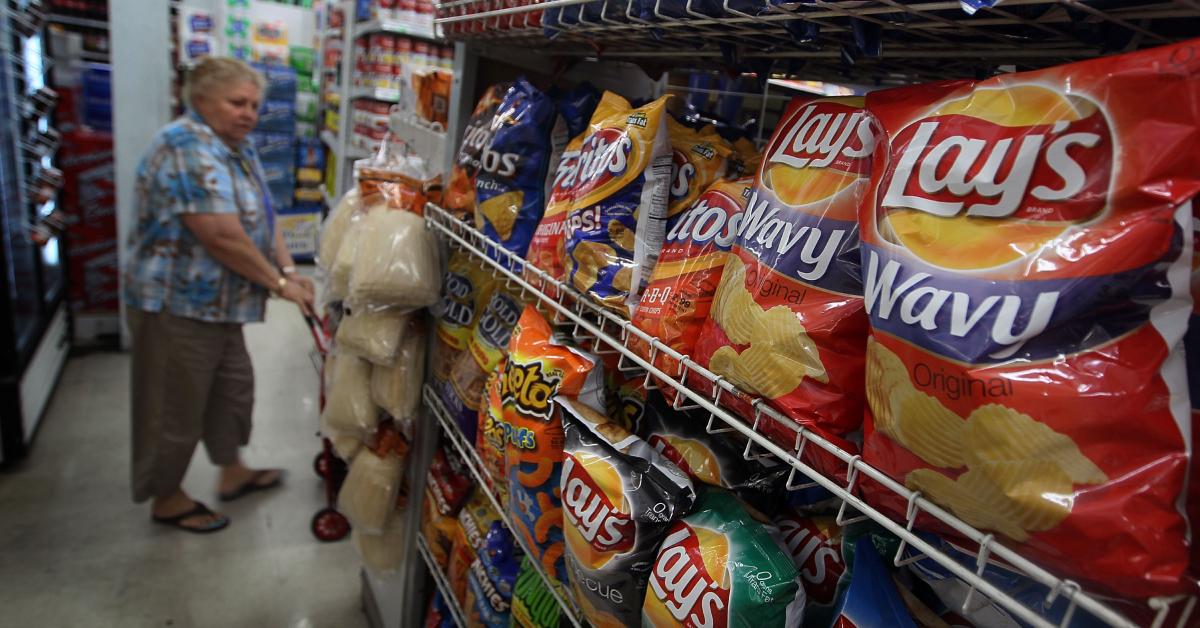 Article continues below advertisement
Customer complains about getting only 17 bags of chips in an 18-pack.
In the viral video, which has amassed over 278,000 views on TikTok, the TikToker revealed she has a cute little set-up for her family to pick out and enjoy single-serving bags of chips. However, after hanging up the chips she purchased from Walmart one day, Jai said she noticed a bag missing from the variety pack — she received 17 instead of 18.
Jai said she spoke to her cousin about the situation, who criticized her for making a fuss over a bag of chips. They told the TikToker, "You're gonna spend more gas going to Walmart to exchange this bag than the [single] bag of chips it's worth." However, the TikToker said she wasn't planning on bringing the issue to Walmart.
Article continues below advertisement
"First of all, nobody is going to Walmart," Jai said, adding that she decided to call the customer satisfaction number printed on the back of the Great Value variety pack. When she first spoke with an employee, they suggested she take the bag back to the store and exchange it for another one at Walmart.
Unfortunately, that solution didn't work for Jai because her children had already started eating the chips.
Article continues below advertisement
"I was like, 'Listen, the number on the back says, 'If you are not satisfied, call the number.' Is this not the number? And am I not satisfied?'" Jai recalled telling the employee, who — after speaking with his supervisor — eventually offered Jai a $25 gift card to compensate for the inconvenience.
"Absolutely, thank you, thank you!" Jai said. "Guess who finna buy more chips? I hope it's only 17 in the bag."
Article continues below advertisement
The viral video instantly racked up hundreds of comments, with many fellow TikTokers sharing their thoughts on the situation. One person said that Walmart is always quick to give $25 gift cards to its customers.
"That's Walmarts favorite thing to do," TikTok user @mrsmirandaadams commented. "They will $25 gift card you to death lol. I got one when there was a problem with my cake."

Article continues below advertisement
Another person wrote, "Closed mouths don't get fed. Sometimes I'm willing to stick up for myself because I never know what I want will attach to me," while a third TikToker wondered, "What if all the bags have only 17? If nobody speaks up, then it's way more than a 30-cent ripoff."

Article continues below advertisement
Others shared similar experiences, with one person revealing they purchased AirPods from Walmart — and one of them was missing. Wow, talk about poor packaging!
"I bought AirPods from Walmart unopened, and [only] one AirPod was in there," the TikToker said. "I'm like, 'Excuse me, I didn't just buy 130 dollar AirPods with only one [in] there."
Another person shockingly revealed, "I opened [a bag of chips] once, and there [were] LITERALLY two chips in there. All I could do was laugh, but hell, I should've called."
What do you think? Did the TikToker make a big deal, or is she justified in complaining about a bag of chips?