Sally Rooney's 'Conversations With Friends' Is Heading to Hulu
When is the 'Conversation With Friends' release date? Hulu will highlight the story of modern relationships on its platform and fans want the tea.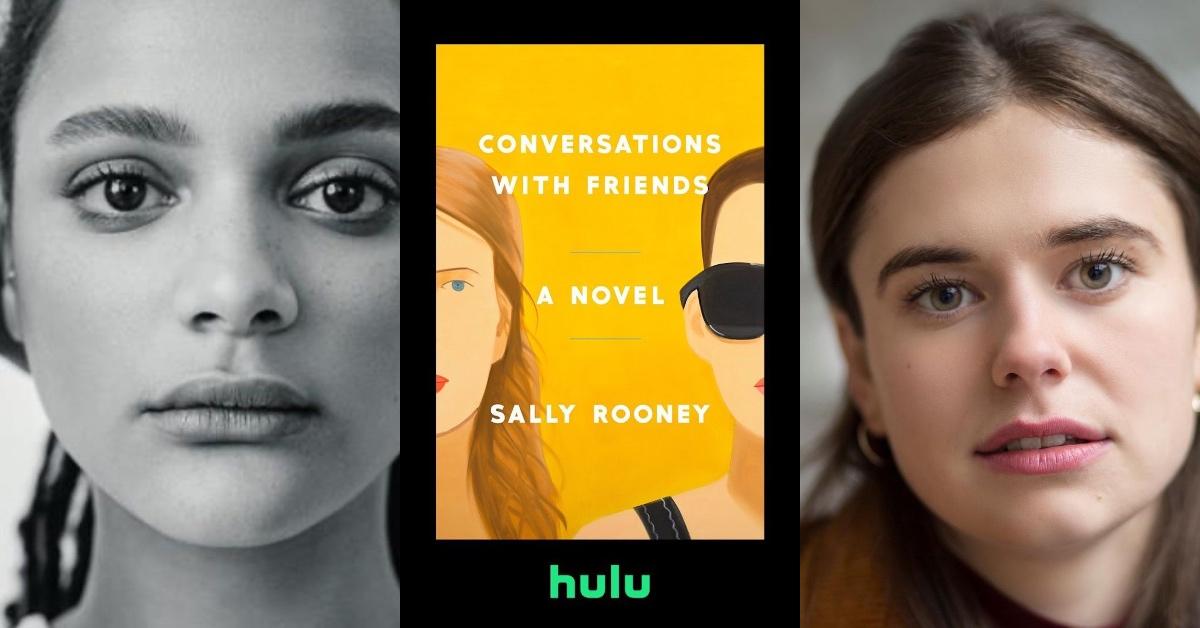 We can all attest to the fact that not all books shift the culture and as a result are adapted into a series. While it's a great way to bring even more attention to a novelist's work, most novelists are unable to pull off that feat.
So, when the news broke that Sally Rooney's novel Conversations With Friends was green-lit to be adapted into a series on Hulu, fans were ecstatic. After all, this makes her second book to be adapted for streaming audiences.
Article continues below advertisement
And fans are ready to see how Hulu will pull off this adaptation. The book gives readers a deep dive into the complexities of modern relationships, which is TV gold. However, since we're in the middle of a pandemic, fans have been wondering when the release date for Conversations With Friends will be. Here's the 4-1-1.
Article continues below advertisement
What is 'Conversations With Friends' actually about?
Everyone loves a book with a plot that we all can relate to. And one of the topics millennials across the globe can agree on is the complexity of relationships. Conversations With Friends follows two Dublin-based college students, Frances (the narrator) and her ex-girlfriend-now-best-friend, Bobbi. They become romantically linked with an older, sophisticated married couple in their 30s.
The connection between the two pairs begins when Frances and Bobbi meet a journalist, Melissa, at one of their poetry shows, Elle shares.
And just like how romantic relationships can develop from chance encounters, things transform into a friendship and more once the pair starts spending more time with Melissa and her husband, Nick.
Article continues below advertisement
Over time, the pairs grow closer as they explore their personalities with conversations over dinner and wine. They also go on group vacations with friends in France, exchange late-night emails, and it all eventually leads to Nick and Frances having a steamy affair. All the while, Melissa and Bobbi flirt with each other openly.
Article continues below advertisement
However, as the pairs grow closer, so does the drama. Eventually, both friends begin to take sides when it comes to Melissa and Nick's relationship, which causes a divide between them.
It's a spicy story that gets readers going from the beginning, so it's easy to see why Hulu was determined to add Sally's book to its adaptation roster.
So, when will 'Conversations With Friends' hit the streaming platform?
If you're an avid Hulu watcher, then you know that the streaming platform has stepped its game up with the programs available for streaming. It seems that every day brings a new show for people to binge watch at home and fans of Conversations With Friends are ready to add the show to their queue.
Article continues below advertisement
Per Elle, fans will have to wait until 2022 to see Conversations With Friends on Hulu. In fact, the publication shares that the show will begin shooting in Dublin and Belfast later in 2021.
Article continues below advertisement
And while 2022 does feel far away, fans can get reacquainted with the story by giving Conversations With Friends another read. After all, it's always fun to be able to point out the stark differences and similarities between the TV adaptation and the book.
Who will play the main characters on 'Conversations With Friends'?
Of course, with the big news of Conversation With Friends being adapted into a series, it's only right to cast the show with gorgeous, Hollywood heavyweights that fans will love to see.
Article continues below advertisement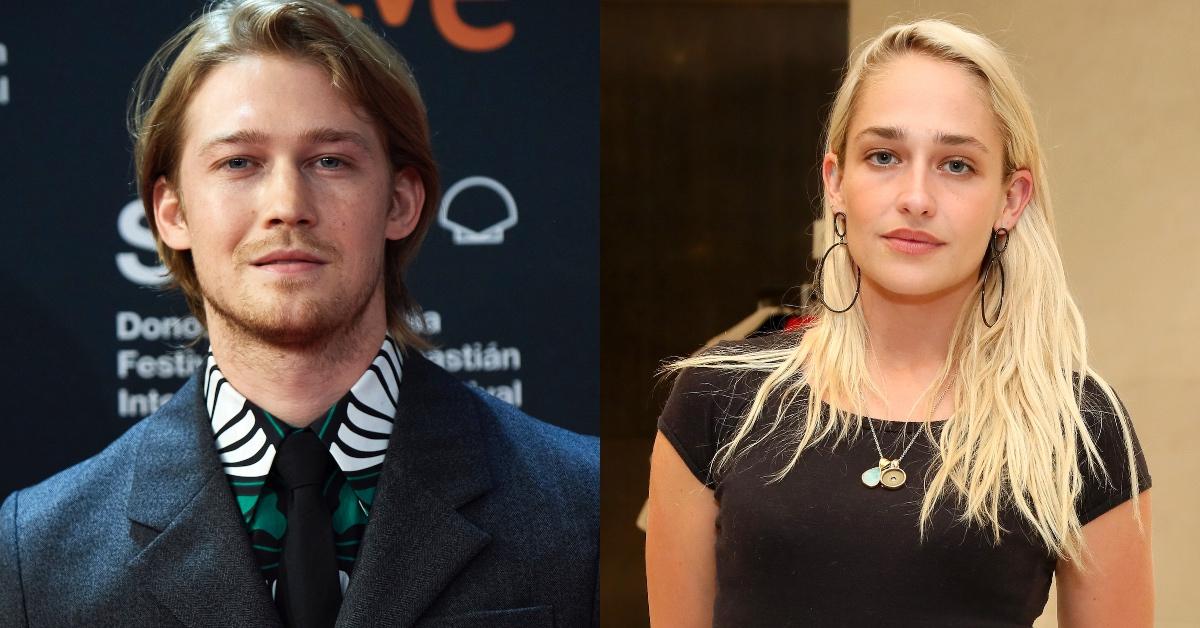 And according to The Cut, fans are in for a real treat. The publication reports that "Joe Alwyn, of The Favourite and Mary Queen of Scots, will play Nick — a 32-year-old actor and husband to Melissa — and eventual part-time partner to Frances."
Article continues below advertisement
They also share that "Jemima Kirke — who gained notoriety in Girls — will play Melissa, a photographer in the book and an 'older writer' in the series. She befriends Bobbi and Frances, and is married to Nick."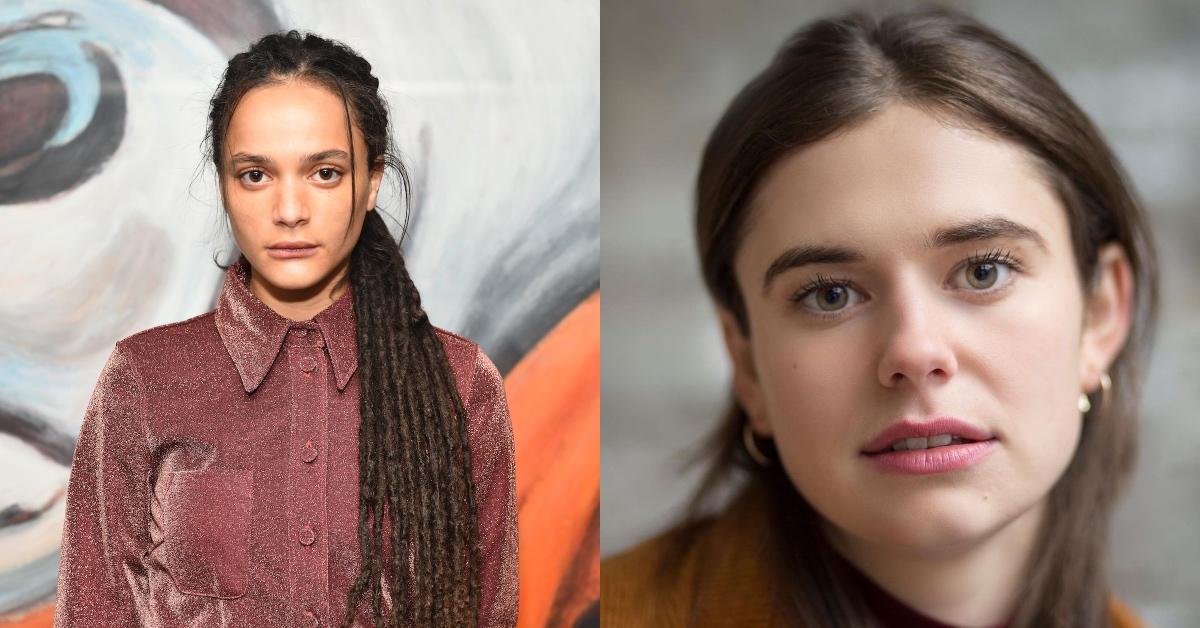 Article continues below advertisement
And as for Bobbi and Frances, it's reported that "Sasha Lane — of American Honey and The Miseducation of Cameron Post — will play Bobbi, Frances's best friend and ex-lover."
"Alison Oliver, a newcomer from Dublin's Lir Academy will play Frances, a 21-year-old poet, student, and the series lead," the publication reveals.
There are a few spoilers fans will be interested to know.
Some people have a love / hate relationship with spoilers. After all, knowing what you can expect can prepare you and your emotions for what's to come, but others, of course, are partial to the element of surprise.
And while we already know that the plot will explore the juicy details of Bobbi, Melissa, Nick, and Frances' exploits, that's just about all we know at this time.
Article continues below advertisement
While many fans are absolutely here to see Taylor Swift's main squeeze Joe show off his acting skills in the series, Hulu has been tight-lipped about what we can expect — aside from what we already know about the plot of the book, of course.
We do know these details about the talented cast, so hopefully, that should be enough to hold fans over until its release. That said, we'll all have to wait until 2022 to see what Conversations With Friends brings to the table.