Man on TikTok Berates Employees at a Las Vegas CVS — the Internet Responds
A man recently went viral on TikTok after he was seen berating CVS employees for closing the store early. So, what really happened?
A man on TikTok has gone viral after posting a video in which he berated employees at a CVS in Las Vegas for closing too early.
Article continues below advertisement
The user, who goes by the name Ragnar Helsson on the app, shared the video to his account in an effort to "put [the employees] on blast" — but the reaction from social media was likely not what he'd been expecting.
So, what exactly happened? Read on for more on the now-viral TikTok video.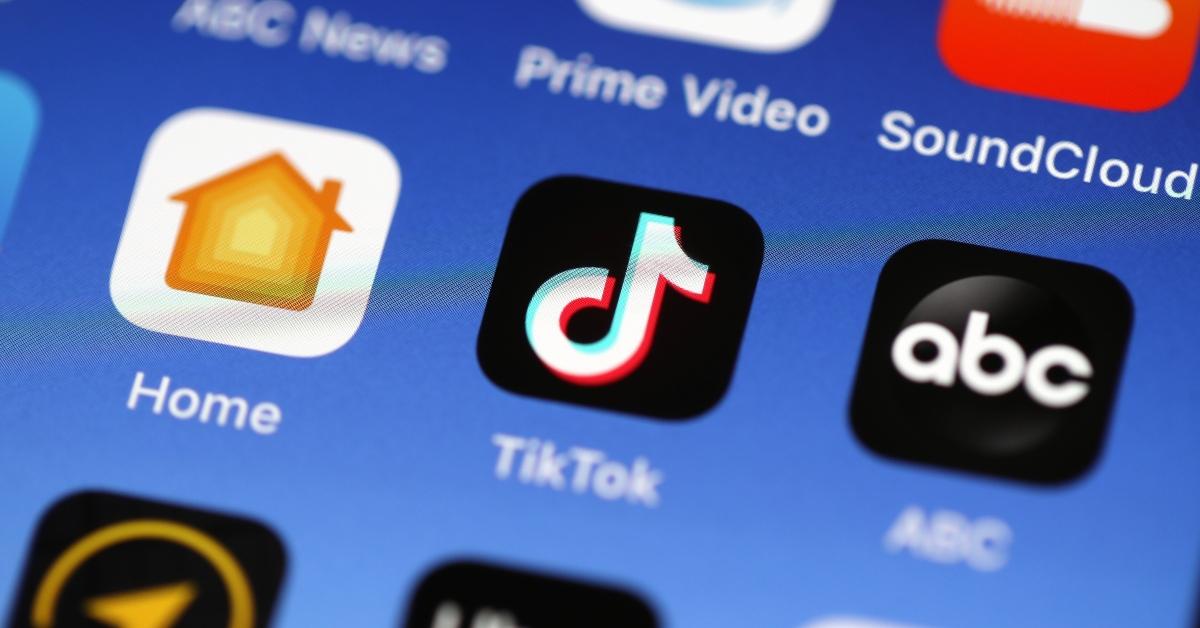 Article continues below advertisement
This TikTok user blew his top at CVS employees for closing early.
In the video, which has more than a million views to date, things went left when Ragnar arrived at a CVS minutes before they closed. He shows a close-up of his watch which reveals it's just about to be 8:59 p.m.
"You're just going to close and screw people out of their medication and everything like that, that's fine," Ragnar said to a lady in the video, which went on for nearly two minutes before he cut the tape.
Article continues below advertisement
In the caption of his video, he continued to air his grievances. He also clarified that he thinks the store actually closed "at least five minutes early."
"There were other people already there outside trying to get in as I was driving up so they obviously had closed at least five minutes early if not more. And this was their reaction," his post read. "They did not give one damn. And then dude tried to BS me with 'security reasons.' Yeah right. Great customer service CVS."
But posting his angry rant on TikTok didn't go the way Ragnar hoped. Instead of garnering the support of fellow TikTokers, his video had the opposite effect. "I think we're on [CVS's] side on this one," one TikTok user wrote in a comment with more than 34,000 likes as of this writing.
Many users questioned why Ragnar would wait until the store was about to close to pick up his prescription. Another user asked, "Who the hell shows up one [minute] before closing?"
Article continues below advertisement
Meanwhile, others took to Google to leave the location a glowing review.
"I'm never going to go here — it's at least 5,000 miles away — but the staff [seems like] a good bunch who aren't about to abide by the 'the customer is always right' line in order to complete their after-hours duties," wrote Elliot Leaver. "Good work!"
Once the video went viral, Ragnar took it upon himself to address his critics.
Article continues below advertisement
Ragnar Helsson addressed critics after his rant at CVS went viral on TikTok.
In a second post, the TikToker clarified that he had only received a notification that his prescriptions were ready for pick up at 8:45 p.m., or 15 minutes before closing. He also showed the Google page that indicated the pharmacy closed at 9 p.m.
"This is for all the absolute morons commenting on my previous video telling me I could have gone to get my meds earlier in the day or that the pharmacy was already closed," he wrote in the caption. "Stupid people make stupid comments when they don't know the facts. Don't be stupid."
While he hoped to clear the air in the follow-up clip, he found himself in hot water, yet again, after he posted the second video.
"Rumor has it, he waited until 8:59 p.m. the next day and they didn't let him in, so he had to wait another day to get his meds," one commenter teased.
The moral of this story is, always be kind, folks! You'll never know when a bad day will backfire on you.