Dad Hilariously Misunderstands What "Pads With Wings" Means, Brings Daughter Chicken Wings
A dad went viral on TikTok after showing a hilarious mix-up he had when he decided to drop off some "pads with wings" to her when she was in school.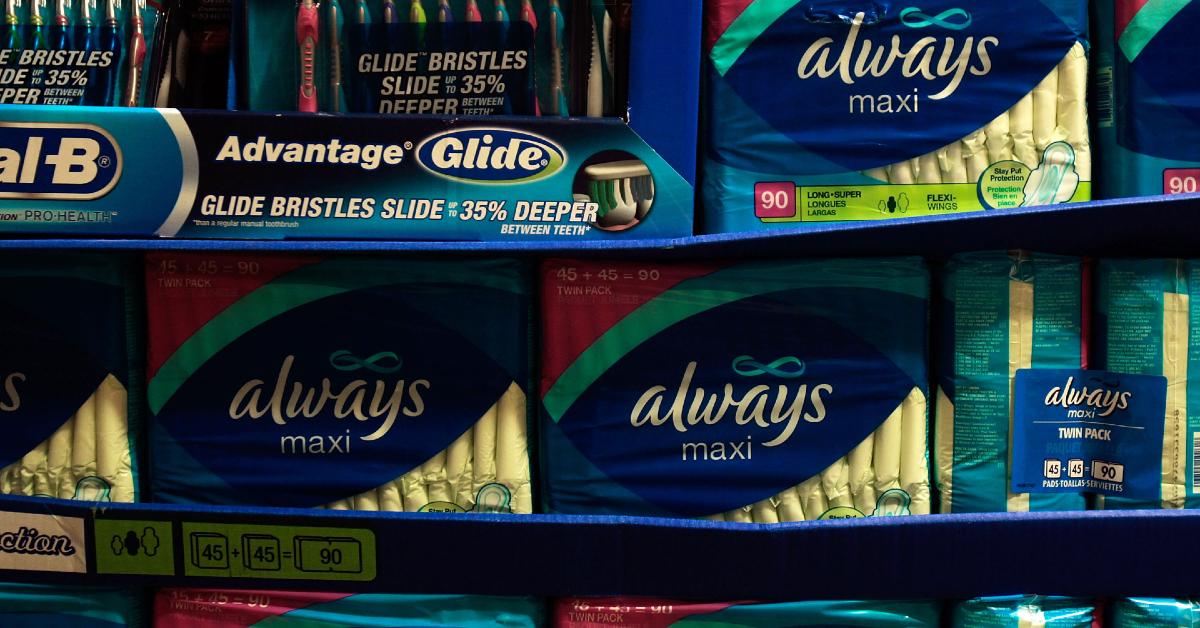 One of the scariest, but also most enjoyable parts of being a parent is getting the opportunity to be there for your kids when they need you most. To help someone navigate situations they've yet to experience can make you feel like you're worth a damn. So while they're grateful for your help, it's often infinitely more gratifying to be of use.
Article continues below advertisement
Like when your child is growing up and going through puberty and they are unaware of the effect their body's rapid changes will have on them. Or, if those changes occur during inopportune moments, like when TikToker @k.othabarber's daughter got her period while she was at school.
The TikToker stated that his daughter's mother texted to ask him to bring some pads to their daughter's school, and he asked her what he should bring. What ensued was a hilarious communication mix-up that went viral on the popular social media platform.
Article continues below advertisement
The dad says in the clip, "Aight, so look, check this out. So my baby mama just text me and told me like, 'hey baby dad, your daughter just got her period in school.' I'm like aight, cool, what I need to do?"
Article continues below advertisement

He continued, "She like, 'take her some pads up there.' I'm like aight, I'm finna take my dog to the doggy appointment and then I'm finna slide up there. She like, 'aight cool, get her some maxi pads. Get her some Always pads with wings.'"
Article continues below advertisement

"So, I feel like I should tell y'all what I did." The camera then cuts to him showing off the 100-pack of sanitary pads he purchased for his daughter.
"I got her some Always pads," and then the camera cuts to a bag showing a food container, "And I got her some wings."
Article continues below advertisement

"But I ain't know this not what she means. She meant just the pads that had the wings And they got the wings, and she got some more wings. Yup, I done f--ked up. It's all good."
Article continues below advertisement

TikTokers who saw the video didn't just think that the mix-up was hilarious, but founded is to be a heartwarming gesture, stating that the dad "overstood the assignment."
Article continues below advertisement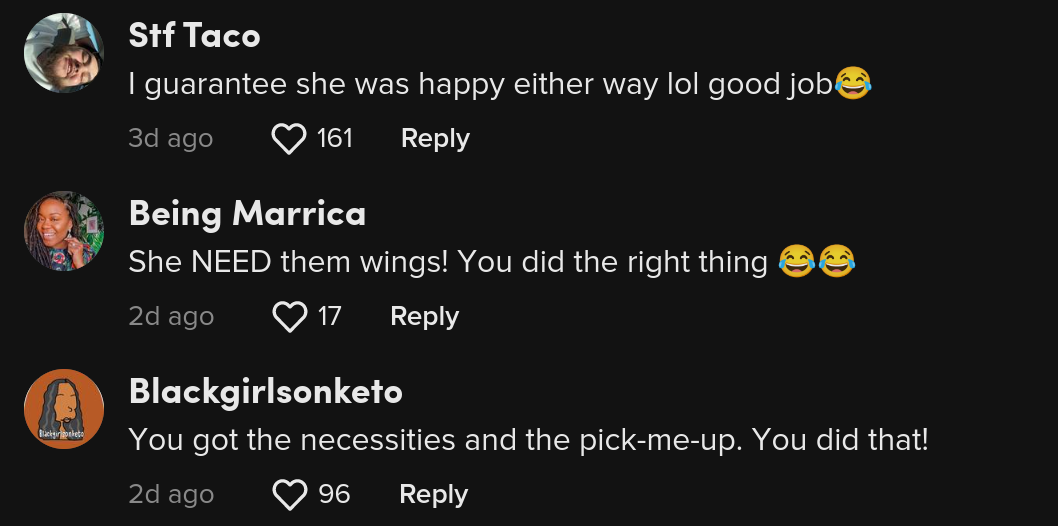 Others remarked that it would be considered a kind gesture for him to bring her some food especially at what is often a rough time of the month, while others said that she more than likely would've appreciated the fact she was getting both on the same day.
Article continues below advertisement

"She need dem wings too you did good," one person applauded.
"The pads will help her with her cycle and the wings is emotional support and care. Add a little note telling her that you love her," another person said.
"You can never go wrong with both wings, love this."
"no she needs both wings. you did good"
Article continues below advertisement

"Both are acceptable. Thank you for your service"
"She might need some chocolate too but you did A Great Job Dad!!"
"Nahhhhhhhhhhhh dad you did WELL!"
"you did great ...she might want to check out and go home with you after all that..lol"