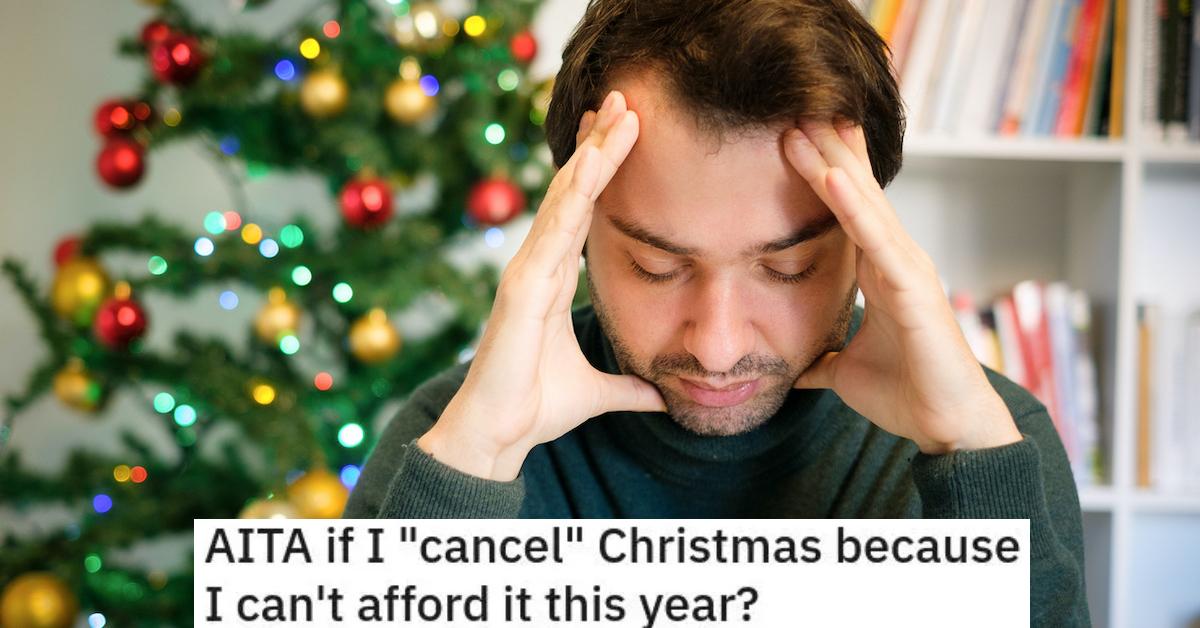 Struggling Dad Wants to Know If He's Wrong For Wanting to Cancel Christmas
I didn't celebrate Christmas growing up, but I did know what it was like to prepare for a big holiday celebration, and all of the emotions that went along with it. As a kid, it's anticipation and a giddy, almost drunk-like happiness knowing that you'll be seeing all of your family members on a very special day. However, I could imagine for my parents it was a stressful and sometimes depressing affair, like it is for this father on Reddit going through a rough financial time.
Article continues below advertisement
I wasn't exactly rich growing up, and my family basically squatted in a house we couldn't afford because the realtor was nice enough to work with the Sheriff's department to give us an extra year or so to get our affairs in order. As a father myself now and the sole provider for my wife and two kids for some 4+ years, the fear of being in that same position is always at the forefront of my mind, which makes enjoying vacations and outings a bit difficult.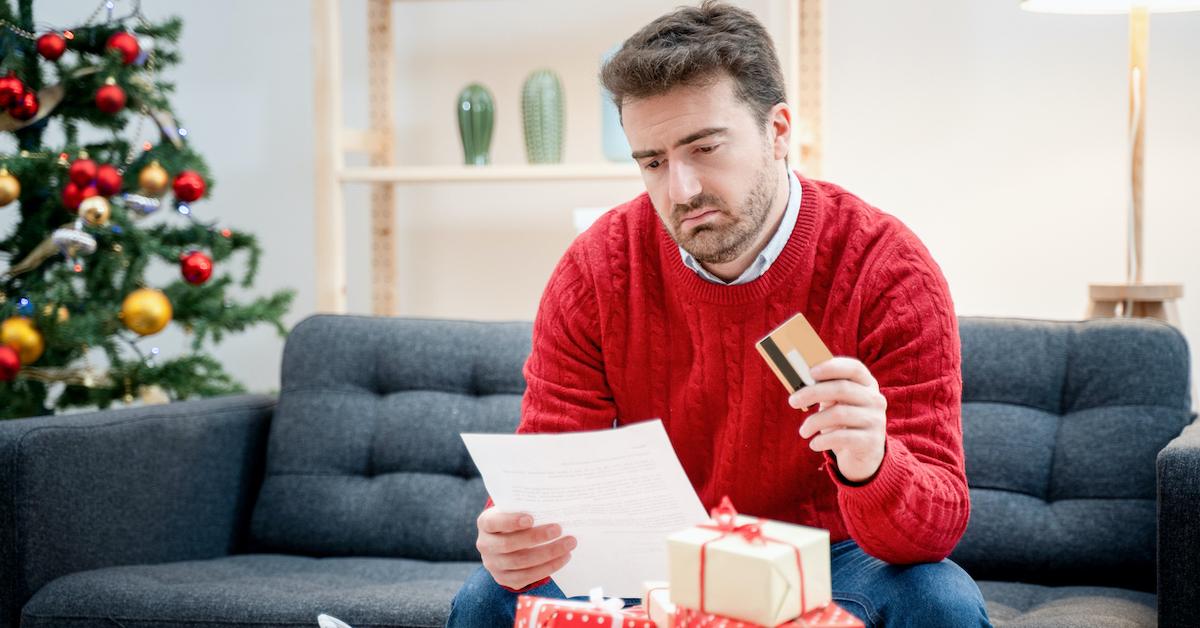 Article continues below advertisement
I literally have to rehearse not being a grump before I spend a large sum of money on a "superfluous" activity, and if things were tight monetarily, my wife and I always made sure to come up with a low-cost solution to make sure we still had special family time. Honestly, those "cheap" trips and events ended up being some of the best we ever had, just because we were so resolved to make it as special as possible.
But it isn't easy, so I know exactly where Redditor CapnDonkey is coming from.
He posed a question on Reddit's "Am I the a-hole" sub asking if he was a big time jerk for basically cancelling the holiday this year due to all of the financial stress he's under. Despite working an 8-5 job and picking up part-time DJ gigs when he could get them, he still is struggling to make ends meet. He feels like a "failure" as a husband and father knowing he'll have nothing to put under the tree once the 25th hits.
Article continues below advertisement
It's evident from his writing that he's in pain and is depressed over the entire matter: he wants December to just "pass and cut out as many things as [he] can until [he] can get [his] finances under control." He also makes the point that because his daughter is only 2 years old, she really won't know or care about a Christmas celebration.
To make things even more complicated, however, he just found out he and his wife have baby number two on the way.
Article continues below advertisement
His wife is more than able and willing to work, but the jobs available to her don't pay enough to cover the cost of daycare. The cheapest daycare near them would cost them at least $1,600 a month — most others would be a whopping $2,100. At that point they'd be losing money if his wife returned to work.
The Reddit community "gently" told him that yes, he is the a-hole for "cancelling Christmas," because the holidays aren't about how many presents you can fit under that fake tree; they're about spending time with family. Is it all a bit Hallmark-y? Why yes, yes it is, but there's a reason why those movies are popular: they're hitting on a universal truth.
Article continues below advertisement
Article continues below advertisement
Others also pointed out that he isn't just being a Grinch to his pregnant wife and toddler, but that he's being unkind to himself as well. By calling himself a failure and repeatedly drilling how "ashamed" he is of himself, he's forgetting to focus on the positive: it sounds like he truly cares about his family and is doing everything he can to provide for them.
Ultimately, the community's kind words, encouragement, and even offers of charity did wonders to help change the despondent father's mood. He doesn't seem deluded, either: he knows he won't feel magically all better, but seems adamant about doing what's necessary to make this year's Christmas the most magical ever for his wife and kid. Honestly, that's the kind of Christmas spirit all of us can enjoy and learn from.
Article continues below advertisement
He spent time volunteering with some co-workers at local food banks preparing care packages, and encouraged everyone who extended alms his way to give to those in more dire need than he and his family.
Sounds like he's already got a lock on the whole Holiday Cheer thing, here's hoping his money problems are soon a thing of the past and these hardships will only make him cherish future Yuletide seasons even more.