'Forged in Fire' Isn't Daniel Casey's First Stint on the History Channel
Fans of 'Forged in Fire' noticed a recognizable cast member on last week's episode. Here's how you know Daniel Casey, plus information about his blacksmith family.
Fans of Forged in Fire are getting quite the treat on the show's sixth ever season. The History Channel series follows several blacksmiths competing under strict conditions for a $10,000 prize and one contestant in particular has caught fans' attention.
Article continues below advertisement
We're talking about Daniel Casey, who viewers were shocked to see go home, considering his already impressive blacksmith CV. Many fans who are entrenched in the world of forging thought they recognized this blacksmith but couldn't seem to place him.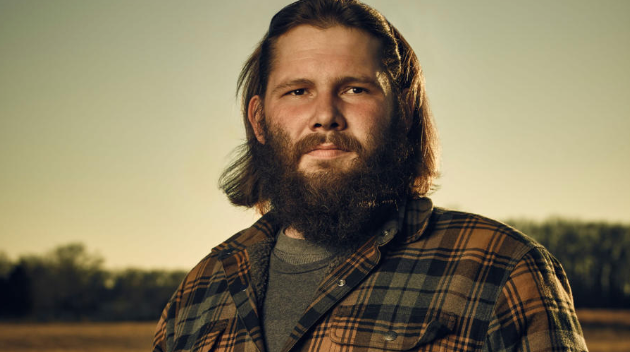 Article continues below advertisement
So, who is Daniel Casey on Forged in Fire?
If you thought Daniel looked familiar, it might be because you tuned into another History Channel great, the show Iron & Fire. On that show, Daniel featured prominently, which led fans to think he would come in as the winner of Forged in Fire as well. "I was a little surprised," wrote on fan on reddit.
"I didn't think that the handle would do him in after he did so well with his first blade," they continued. "That thing was beautiful!"
"That redo first blade was pretty impressive," replied another. "I guess him deciding to remove that dragon head pommel from the last project cost him heavily. I thought it odd that he left the handle so small for authenticity's sake, but then gave it a light-weight wooden pommel."
Article continues below advertisement
Daniel Casey's been a blacksmith since the age of 12.
Daniel knew he wanted to be a blacksmith ever since he was a kid. According to his bio on the History Channel's site, the blacksmith "built his first forge and began making knives at the age of 12. At age 14, he apprenticed with world-reknowned blacksmith Hershel House learning the skills required to become a professional blacksmith."
Article continues below advertisement
These days, he's one of the few blacksmiths who dedicates all of his time to forging knives, rifles, and guns using only traditional methods. He also started his own company, Casey Arms, based out of Arkansas, where he makes a variety of historic weapons along with his brother Charlie and nephew, Jonathan.
Article continues below advertisement
When he's not appearing on one of the many History Channel shows, Daniel lives on top of a mountain in Romance, Arkansas with his wife Chelsea and their son Wesley, as well as a variety of animals including hound dogs, cats, and chickens.
"He's the winner in my book," wrote a Daniel fan on reddit, despite the fact that he didn't take home the title. "When looking at all three rounds combined, he clearly deserved the title." Considering his excellence at smithing, we're sad he didn't win, but very glad we got to see the kind of work he's making these days.
Don't miss Forged on Fire tonight at 9 p.m. on the History Channel.