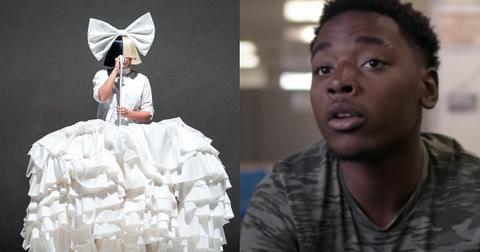 Is One of Sia's Newly Adopted Sons Dasani From HBO's 'Foster'? What We Know
By Lizzy Rosenberg

Updated
Last year, HBO released its unforgettable documentary called Foster, which gave viewers an in-depth look at the Los Angeles County child welfare system, honing in on 16-year-old Dasani, his journey through group homes, and ultimately, his place in the juvenile justice system. It was informative, yet heartbreaking, and shortly after the film premiered, British pop singer Sia spoke out about wanting to adopt the teen subject from the show.
On Tuesday, May 19, the "Chandelier" singer revealed in an interview that she decided to adopt two teen boys last year who are now 19 years old, and fans are completely convinced that Sia adopted Dasani from Foster. Here's what we know about her two sons, and if Dasani might be one of them.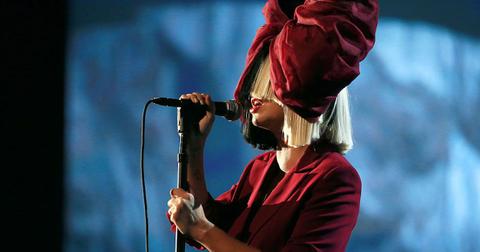 Who is Dasani from 'Foster'? Where is he now?
When Foster premiered back in 2018, Dasani was a 16-year-old teenager with an aspiration to rap and a lot on his plate. He had grown up in Los Angeles, Calif. and witnessed the devastating murder of his mother at only 4 years old, according to The Guardian. When his mother passed, Dasani was forced into the foster care system and ultimately ended up in a group home where he was reportedly on probation for smoking marijuana.
Despite the unthinkable hardships Dasani had faced in his short life, he seemed like an undeniably good kid. Unfortunately, the series didn't give viewers any updates or follow-ups regarding their subject's well-being, however, rumor has it that Sia may have adopted Dasani just before he aged out of the foster care system... and the rumors may have just been confirmed.
Here's the tea on Sia's adopted sons:
Shortly after Foster premiered on HBO, Sia took to Twitter to announce that she wanted to adopt Dasani before he aged out of the foster care system. "Hey dasani from 'FOSTER' on @HBO! I'd like to adopt you we're just trying to find you and get my house check done etc. but I want you to know you will have a home with me," she wrote in a since-deleted tweet, according to PEOPLE.
After the singer deleted her post, she did not keep fans updated regarding her charitable endeavors. However, in an interview with SiriusXM, Sia recently announced that she adopted two boys in 2019 who are now 19 years old, according to The Jakarta Post. Based on our calculations, Dasani would be about 19 years old today, and although we don't know have a clue regarding who her other son might be, we're thrilled that one of them might actually be Dasani.
As previously mentioned, nothing has been confirmed regarding Sia adopting Dasani as of publication, but check out fans' speculations on the matter below. They're psyched, to say the least.
@Sia congrats on your new son! thats wonderful. Is it dasani? ily2guyskg

— matilda. aka michelle. aka zeldas minion. (@mshoaf68) January 14, 2020
Looks like Sia might've adopted Dasani from the HBO documentary 'Foster' after all! makes me happy. That boy deserves the world!

— 𝕬𝖑𝖚𝖒𝖎𝖓𝖚𝖒 𝕻𝖗𝖎𝖓𝖈𝖊𝖘𝖘 (@TayliyahOlivia) January 14, 2020
Did Sia actually adopt Dasani from Foster? We won't know until she posts a family photo, but seeing as we rarely see her own face, the chances of that are pretty slim.