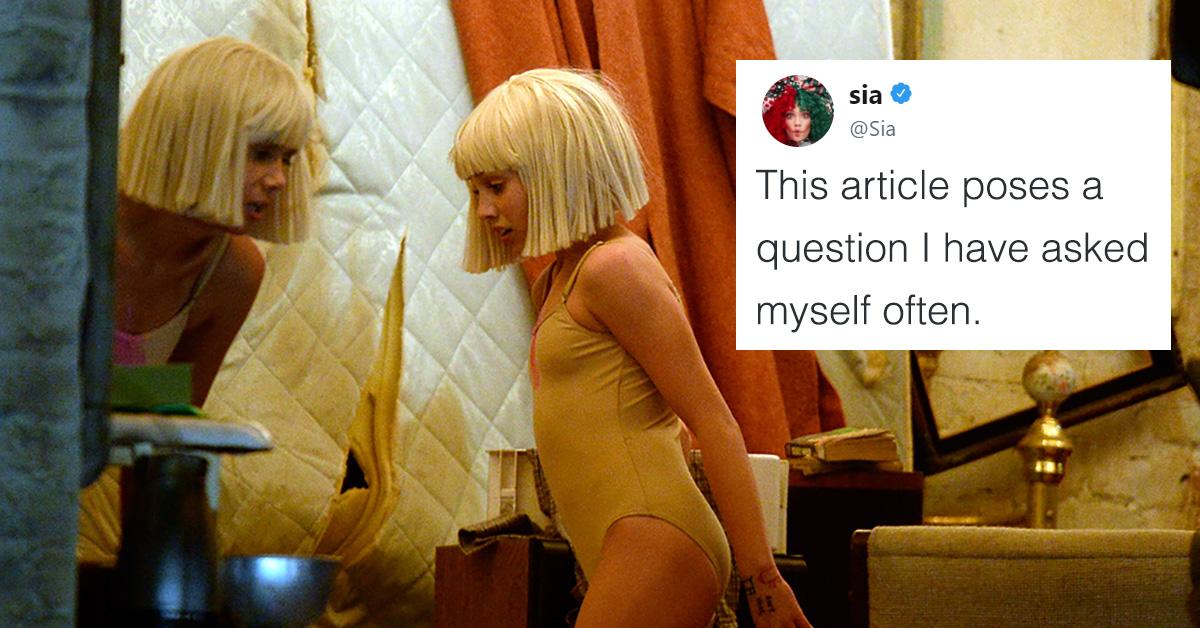 Sia Responds To Article Criticizing Her For Thrusting A Child Dancer Into The Spotlight
By Mark Pygas
Singer-songwriter Sia Furler has worked with now 15-year-old dance prodigy Maddie Ziegler on several projects throughout the years. Ziegler's most famous appearance perhaps being in the 'Elastic Heart' music video, also starring Shia LaBeouf. Ziegler most recently appeared in Sia's 'The Greatest.'
Now, Ziegler's appearance at the first show of Sia's 2017 Australian tour has earned criticism from Bonnie Malkin of Guardian Australia. In an article, Malkin quoted Sia's description of fame as a monster that "questions everything there is to question. Even things I had never thought to question. Things I had never dreamed of feeling insecure about."
"Me and fame will never be married," Sia continued.
Malkin points out that it's a "conundrum" for someone who sees fame in such a negative light to expose a child to this level of attention.
"[Sia] herself might not be willing to marry fame but standing on the stage in front of us, she seemed to be officiating another marriage... to a minor who is yet to learn about, or tame, the monster."
Sia took to Twitter to respond to Malkin, explaining that Ziegler was famous before she started working with her, and that she is very "protective" of her and wants to "empower [Ziegler] in whatever choices she makes."
But she admits this very thing has given her pause in the past. "This article poses a question I have asked myself often. I do check in with Maddie weekly about whether she wants this, and assure her if she ever wants to stop it stops. It's a conversation we should all be having. Not just myself but all directors, space parents and agents."
Social media users seemed to have mixed responses to the conversation.
What's your take on this?