Dave Chappelle's 'The Closer' Prompted 'Dear White People' Writer to Cut Ties With Netflix
Dave Chappelle is a comedy legend, with six standup specials on Netflix and five Emmys to his name. Here's how much the father of three is worth.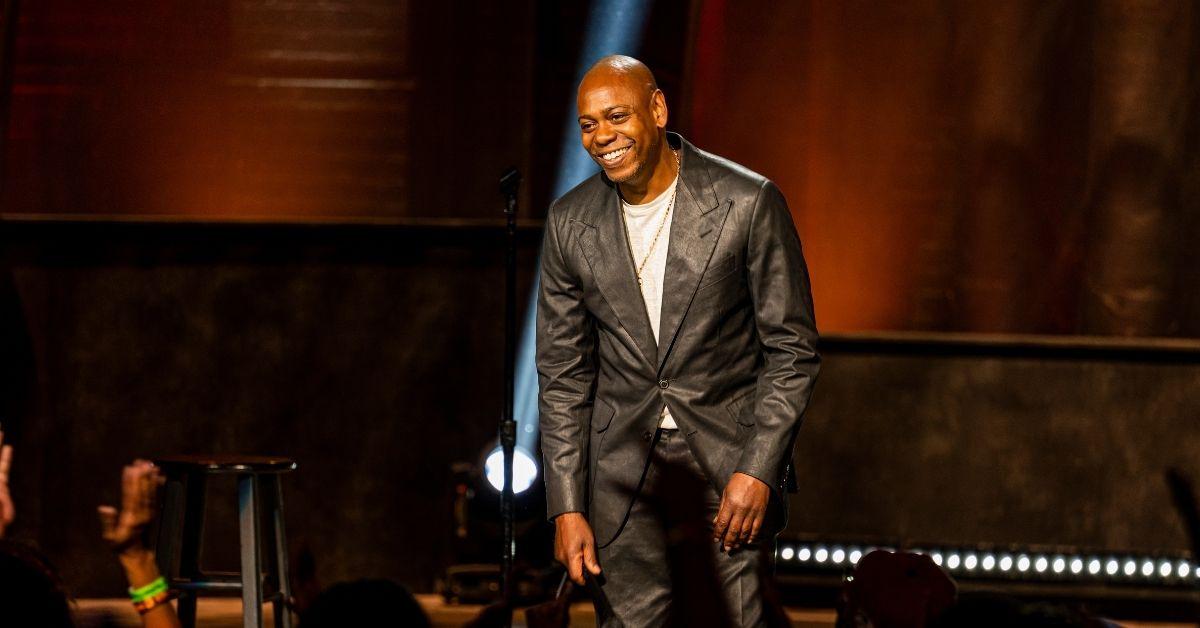 Actor, writer, producer, and comedian Dave Chappelle is an entertainment legend. He has won five Emmys, two of which were awarded to him for his appearances on SNL, and currently has six comedy specials on Netflix.
Since the '90s, this Mark Twain Prize recipient has been making people laugh. Let's take a look at Dave's impressive career path and his net worth, as well as his comedy and the criticism it has received.
Article continues below advertisement
Dave Chappelle has an impressive net worth.
According to Celebrity Net Worth, Dave Chappelle has a net worth of $50 million. The majority of his net worth is attributed to his six standup specials on Netflix: The Age of Spin (2017), Deep In the Heart of Texas (2017), Equanimity (2017), The Bird Revelation (2017), Sticks & Stones (2019), and The Closer (2021).
According to Page Six, Dave made $60 million alone from three of his specials that premiered on Netflix in 2017.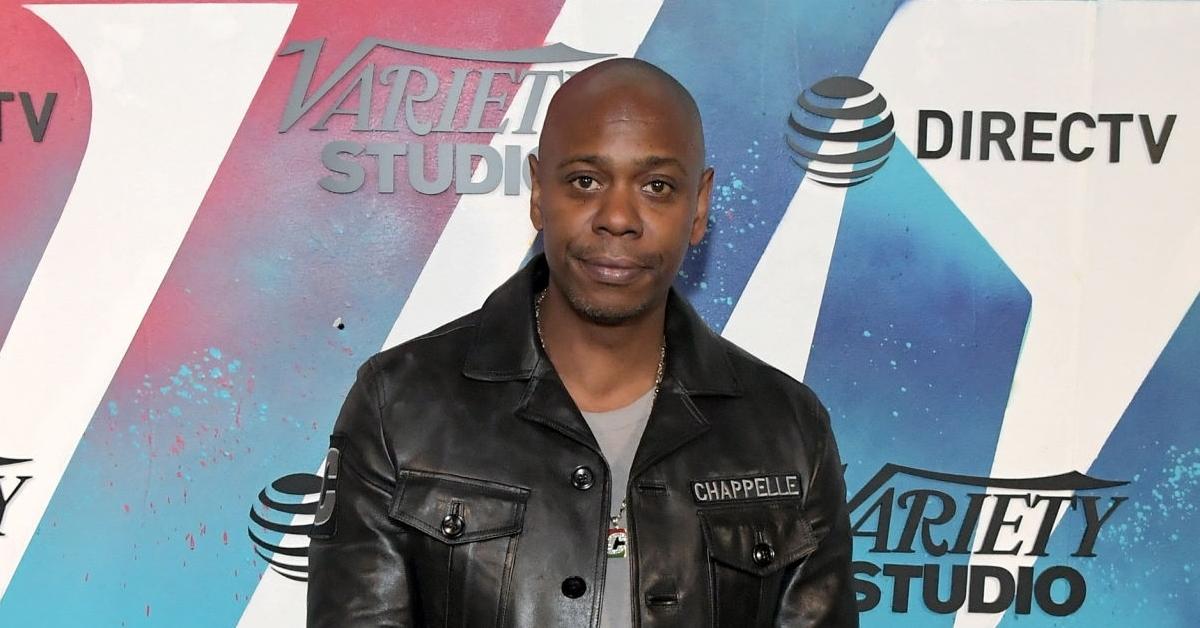 Article continues below advertisement
Dave Chappelle's sketch series 'Chappelle's Show' was very popular, but he quit it abruptly.
Dave made his acting debut in 1993 when he starred in Robin Hood: Men in Tights. Three years later, he would star in the short-lived sitcom, Buddies, followed by the movie The Nutty Professor. In 2003, however, Dave officially became a household name when he landed his own satirical comedy sketch series on Comedy Central, aptly named Chappelle's Show.
The series was an instant hit and ran for two seasons before Dave abruptly left during Season 3 production. Dave flew to South Africa and broke his $50 million contract.
During a 2017 interview with CBS This Morning, he explained why he left to host Gayle King. "I was in this very successful place, but the emotional content of it didn't feel anything like what I imagined success should feel like. It just didn't feel right," he said.
Article continues below advertisement
Dave Chappelle's wife was "a little salty" with his decision to leave 'Chappelle's Show.'
Dave keeps his personal life pretty private; however, he has often spoken about his wife, Elaine Chappelle. Together they have three children: Ibrahim, Sonal, and Sulayman.
In 2006, he told Conan O'Brien there was a slight tension in his marriage after his exit from Chapelle's Show: "My wife's still a little salty… She's not mad at me, but don't think you're going to walk away from $50 million and your wife's just gonna be cool with it."
Article continues below advertisement
Dave Chappelle lives in Ohio with his family.
One might assume a big star like Dave lives in either New York City or Los Angeles. But as it turns out, he lives in Yellow Springs, Ohio. In 2005, he purchased his current home, which sits on over 39 acres of farmland.
Dave Chappelle had Netflix remove his series off the platform.
It's not too often that you see TV stars asking fans to boycott their shows. But in 2020, that's exactly what Dave did when Netflix and HBO Max acquired the rights to Chappelle's Show. In a video posted to Instagram titled Unforgiven, he told fans that Comedy Central licensed his show to the streaming networks without telling him or paying him. "Boycott Chappelle's Show. Do not watch it unless they pay me," he said of his unfair contract with the network.
Article continues below advertisement
Per Dave's request, Netflix removed the series from its platform. It is still available to stream on HBO Max.
Article continues below advertisement
Dave Chappelle has faced allegations that he's anti-trans.
In October 2021, Dave released his sixth comedy special on Netflix, titled The Closer. The special immediately sparked backlash for jokes poking fun at the LGBTQ+ community, specifically trans people.
During the special, which was recorded at The Fillmore in Detroit, Dave spoke lines like, "Gender is a fact. Every human being in this room, every human being on earth, had to pass through the legs of a woman to be on earth. That is a fact."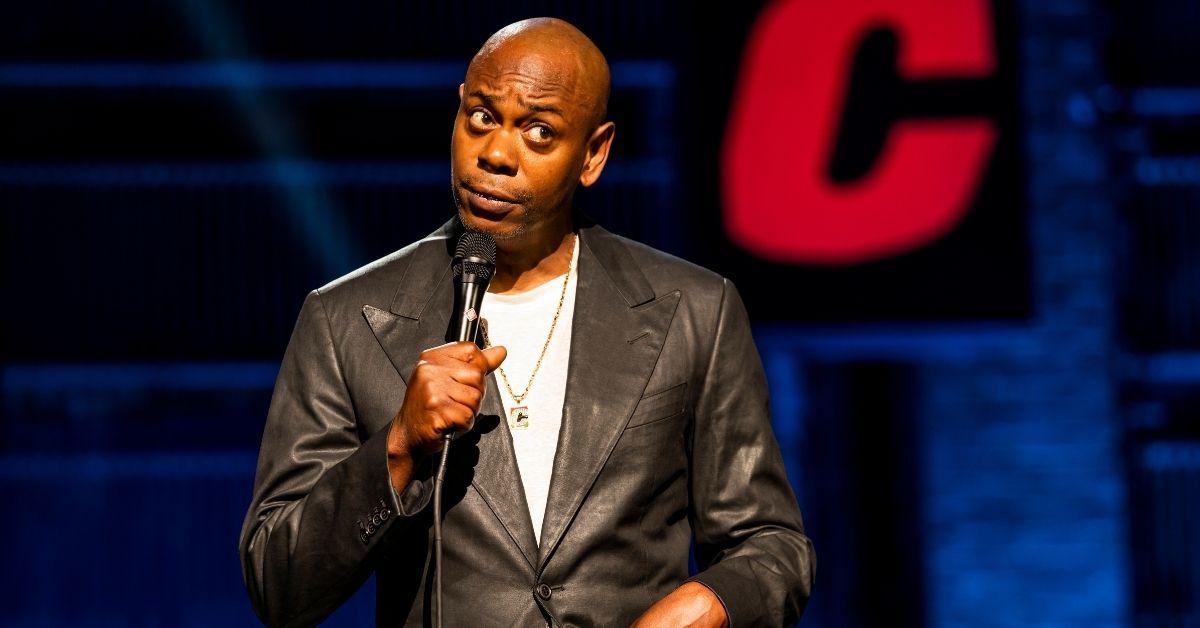 Article continues below advertisement
He also showed support for author J.K. Rowling, who has been accused of being anti-trans over the years. "They canceled J.K. Rowling — my God," he said. "Effectually, she said gender was a fact. The trans community got mad as s--t, they started calling her a TERF, which means 'trans-exclusionary radical feminists."
He added, "I'm team TERF... Gender is a fact."
After his special aired, the Gay & Lesbian Alliance Against Defamation (GLAAD) spoke out on Twitter, noting that his "brand has become synonymous with ridiculing trans people and other marginalized communities."
The National Black Justice Coalition was similarly displeased with the special and asked Netflix to "immediately pull The Closer from its platform," according to Variety, noting that 2021 was on track to be "the deadliest year on record for transgender people in the United States."
Article continues below advertisement
Dear White People writer Jaclyn Moore also announced that she would no longer be working with Netflix because of the special. "I will not work with them as long as they continue to put out and profit from blatantly and dangerously transphobic content," she tweeted.
While the special faced a lot of criticism, it did have some fans. "I'm trans and I don't find any of his trans jokes demeaning or threatening... I always thought his trans humor brought awareness to our community," one user tweeted.