Netflix's 'Daybreak' Reveals Baron Triumph's Identity — and It'll Make You Question Everything
'Daybreak' reveals Baron Triumph's identity, and it's completely unexpected. The post-apocalyptic show kept the identity secret for several episodes.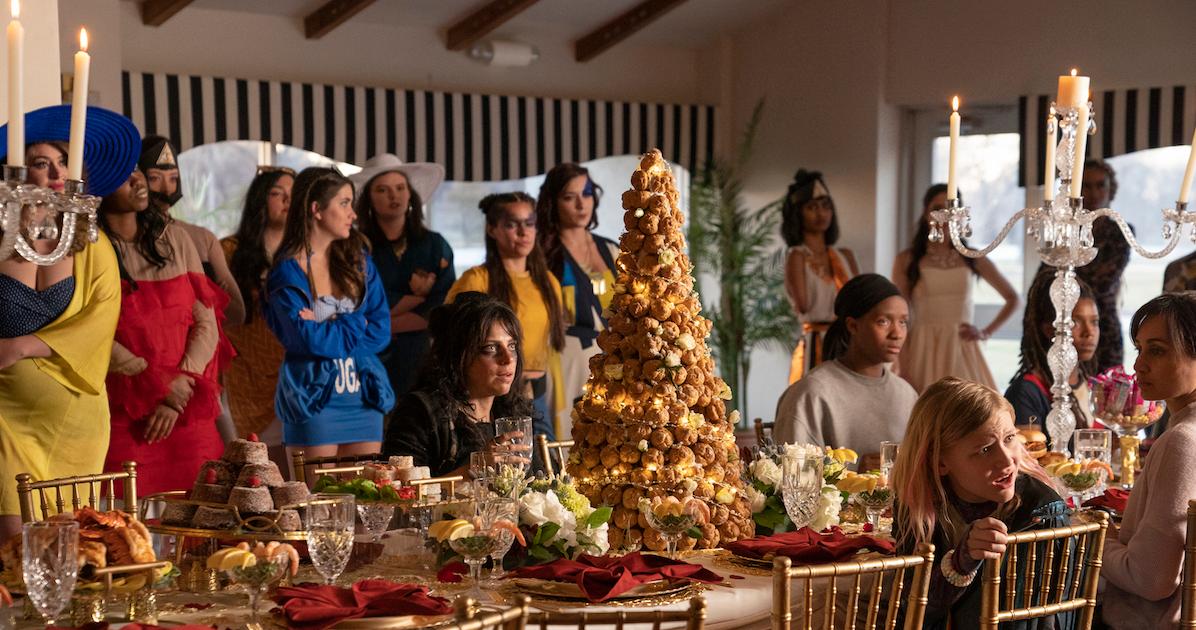 Every good drama show has at least one villain, and the Netflix Original Series, Daybreak has quite a few characters we would never want to encounter. The show — which centers on the L.A. area post-apocalypse — is about the survivors, all of which are under the age of 18 and had gotten their HPV vaccines, which kept them alive. The first season of the show was released on Oct. 24, and fans are already buzzing about the finale episode, and its big reveal.
Article continues below advertisement
Baron Triumph is the show's main villain, and after teasing his identity reveal throughout, we finally got answers as to who he is. And, we can't lie, we're not sure how it makes sense in the scheme of the show. Who is Daybreak's Baron Triumph? We're breaking down how the first season of the show ended.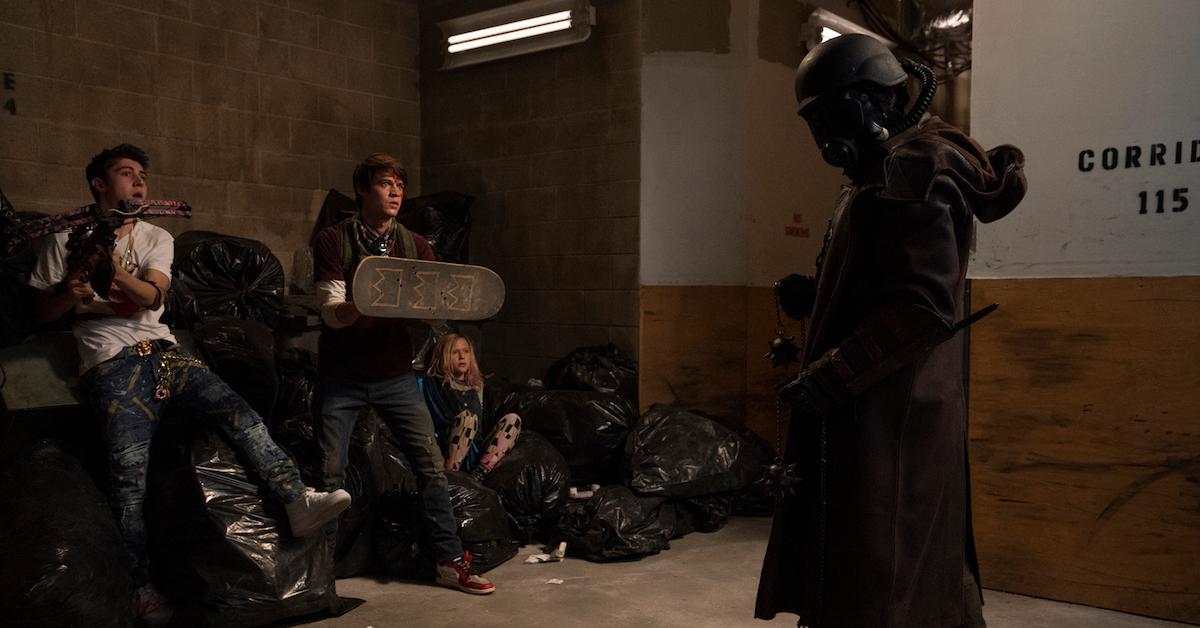 Article continues below advertisement
Who is Daybreak's Baron Triumph? (Spoilers!)
The audience experiences the first few episodes of the series through the perspective of Josh Wheeler (Colin Ford), who is looking for his missing girlfriend, Sam. Josh hides from Baron, and he quickly recognizes that the character wants him and many of the other survivors to die. There are several red herrings as to who Baron is, but by the fourth episode, we finally learn his true identity.
Baron is really Principal Burr (Matthew Broderick) who was previously believed to be dead. Because the audience has been led to believe that the only survivors of the apocalypse were under the age of 18, this revelation is truly a head-scratcher. Principal Burr was one of the first characters we met on the show, and he actually was the narrator in Episode 4, during which he said that he had died during the apocalypse.
Article continues below advertisement
Josh learns Baron's real identity when he is captured and put in a cage. After escaping, Josh realizes who Baron really is, and like us, he's confused as to how Principal Burr managed to survive (all the other adults become Ghoulies aka zombies).
But, like Ghoulies, Principal Burr needs the blood of children in order to survive. The difference between him and the Ghoulies? He doesn't feel one ounce of guilt after eating children.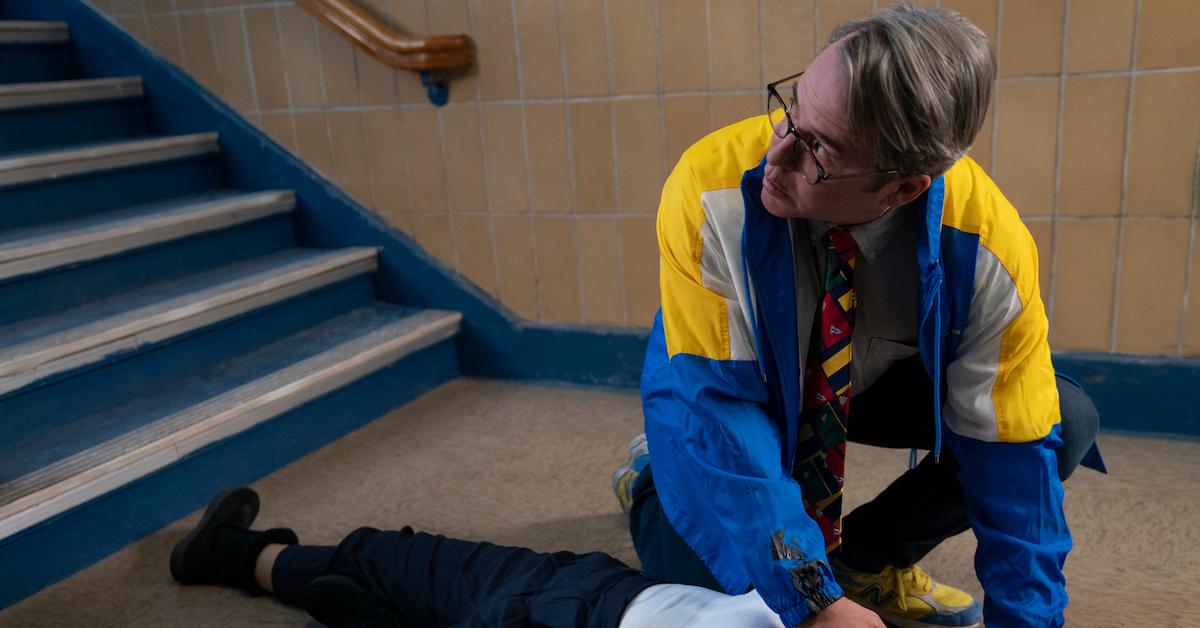 Article continues below advertisement
Josh decides to capture Principal Burr himself, and that he won't kill him. But, by the end of the fourth episode, it's evident that Principal Burr is turning into a monster, who is likely going to be a much bigger problem than he ever was before. The finale ended with him dead, but it's suggested that a part of him survived, and is eager to seek revenge on Josh.
Will there be a second season of Daybreak?
Because the show ended on a cliffhanger, it would truly be a disappointment if Daybreak wasn't given a second season. While Netflix has yet to officially confirm a second season, the show's writers have already begun writing it.
Article continues below advertisement
In an interview with Inverse, writer and co-creator Aron Eli Coleite said that the writers have moved forward with brainstorming ideas for the show's potential second season.
"We are currently writing Season 2," Coleite says. "We have the full writers room going, and Season 2 really turns things on its head."
Article continues below advertisement
As for what fans of the show can expect for the future, Aron says to expect the unexpected.
"Everything about this show is about point of view, and who is telling the story," he said. "The hint I can give is, you can't trust us. You can't trust anybody. You have to think about who is telling the story and their point of view, and how and why they're gonna tell the story in the way they're gonna tell it."
One of the key ways of achieving this is by breaking the fourth wall, which was done throughout Season 1. "We're trying to shatter the fourth wall. We want the audience participating in this with us," he said. "We're all playing this game together. That's why the cliffhanger at the end of the season will make total sense and yet will be a shock."
While we await confirmation for Daybreak Season 2, the first season is available to stream on Netflix.