TikTok Is Obsessed With the Norwegian Extreme Sport Dubbed Death Diving — How Did It Start?
Videos of athletes death diving have been circulating on TikTok. Here's where death diving came from and why it's only for trained professionals.
If TikTok prefaces a video with the following message, "The actions in this video are performed by professionals or supervised by professionals. Do not attempt," then you should probably avoid partaking in that activity at all costs.
Trust us, TikTok is not trying to ruin your fun. In fact, it's basically the most unhinged social media platform out there. And if it deems a particular action dangerous, then it must actually be dangerous.
Article continues below advertisement
But of course, some creators have been disregarding TikTok's warnings and immersing themselves in death diving, which has been trending on the platform. Below, we discuss what death diving is and why it's exclusive to trained athletes.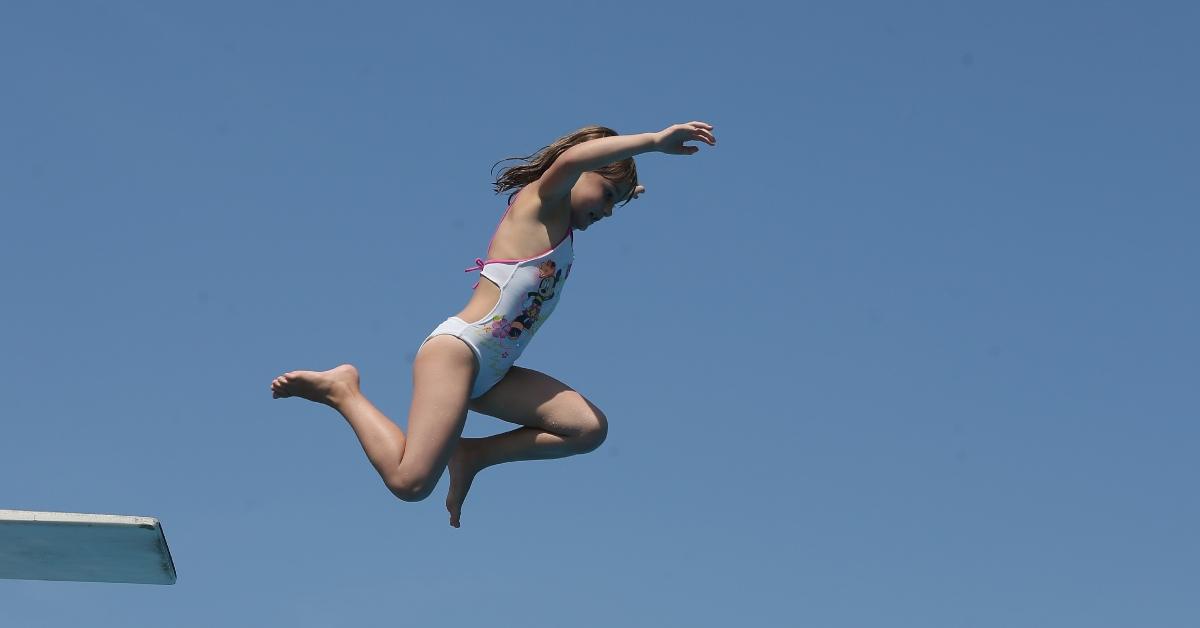 Article continues below advertisement
What is death diving?
To explain death diving, think of diving, but instead of jumping into the water off a diving board, death diving involves jumping from great heights (10 meters and up) and plunging into the water.
While many TikTok users are learning of death diving for the first time, it's actually been around for over 50 years.
Per the Norwegian American, death diving originated in Norway in the late 1960s under the name "dødsing." It started as a way for men to show off their bravery but later evolved into an extreme sport that is still watched today.
Article continues below advertisement
Article continues below advertisement
Harrison Wells, an American, is ranked no. 12 in the death diving world.
If you peruse the world death diving rankings, you'll notice that most divers hail from Norway. But no. 12 on the list, Harrison Wells, actually comes from the States. Unfortunately, he doesn't seem to have a social media presence, but the video of him diving above is sure to get your adrenaline pumping.