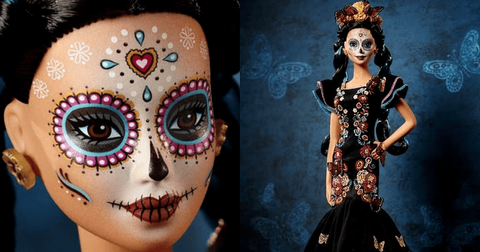 Can You Preorder the Día de los Muertos Barbie? Even Grownups Are Obsessed with the Doll
By Gina Vaynshteyn

Sep. 10 2019, Published 11:48 a.m. ET
It's September, which basically means it's already time to celebrate all things spooky. What makes this time of year even more exciting, is that Mattel has announced a new Barbie to celebrate with us: Día de los Muertos (or Day of the Dead) collectible Barbie. She comes with a long, black dress which is covered in gorgeous hearts and butterflies, as well as traditional ruffled sleeves. Barbie's regular makeup routine (blue eyeshadow, bubblegum lipstick) is replaced with sugar skull makeup. She also has a marigold and butterfly crown resting on top of her braided hair. Mattel says Día de los Muertos Barbie "honors the traditions, symbols and rituals often seen throughout this time."
Article continues below advertisement
Can you preorder Día de los Muertos Barbie? When can you buy it?
Article continues below advertisement
What is Día de los Muertos all about?
Día de los Muertos (or the Day of the Dead) is a Mexican holiday celebrated on November 1 and 2 in order to honor the deceased. Families will throw parties, parades, and put up ofrendas (altars) that showcase photos of the relatives and loved ones who passed away. It's believed that when the clock strikes midnight October 31, the spirits of the once-living children can come down from heaven and reunite with their families for 24 hours only. And on November 2, the adult spirits join the rest and celebrate with those still on earth. The reason for the popularity behind skull face Halloween costumes (although unless you're truly celebrating the holiday which many take as a sacred event, it's considered cultural appropriation) and Día de los Muertos's makeup is the folk art skeletons and sugar skulls which are created for the festivities.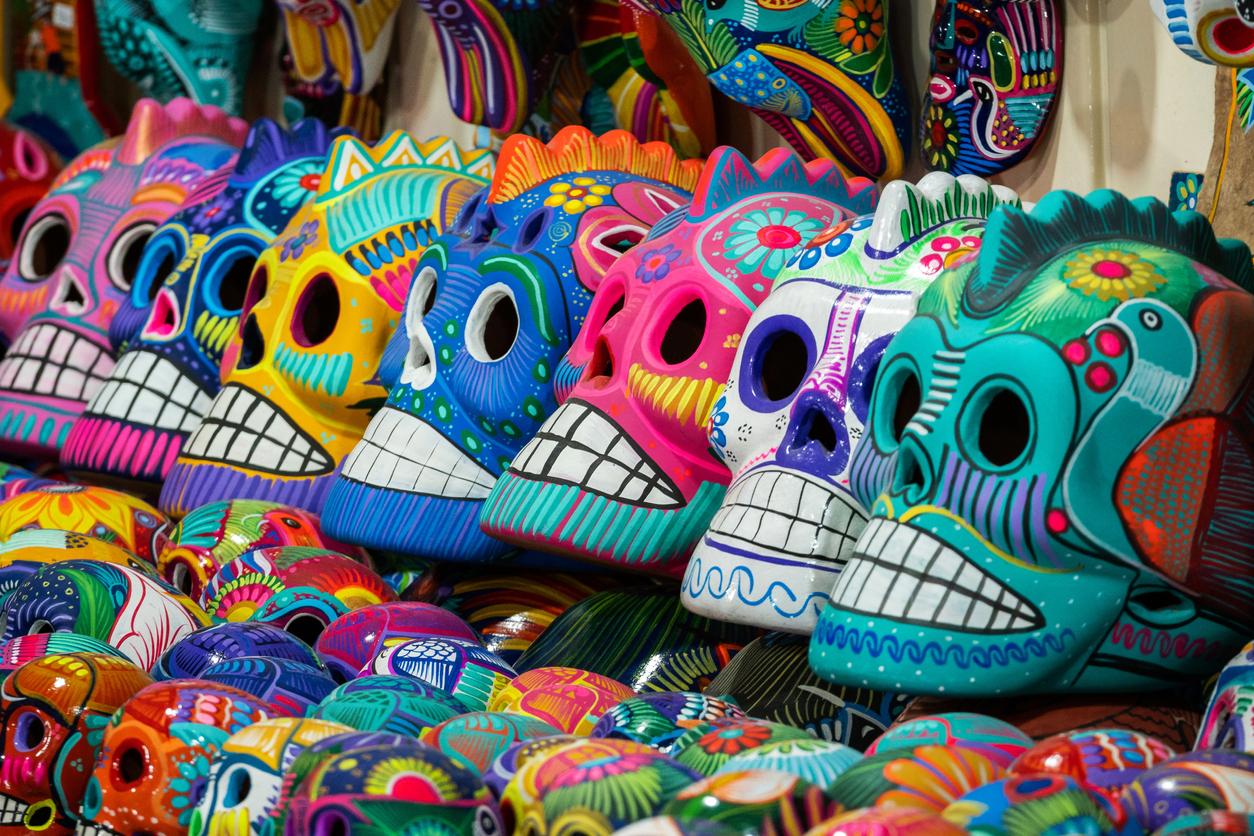 Article continues below advertisement
Is Day of the Dead Barbie considered cultural appropriation? 
Some do seem to think so. One Twitter user claims Mattel is profiting off of a sacred cultural event and that Barbie surely doesn't celebrate the holiday. 
No!Day of the dead is a religious celebration for the indigenous ppl of Mexico. It is being used by Mattel or whatever corp. owns Barbie to make $ . No one believes Ken & Barbie celebrate Day of the dead. Cultural appropriation at its worst! https://t.co/HWprhUxGqb

— DianaOG (@Sfdog60) September 3, 2019
Article continues below advertisement
Some are pissed that the doll is going for $75 — a steep price to pay for a doll, let alone a doll that is meant to celebrate diverse cultures and celebrations. If everyone can't afford this doll, is Mattel sending the right message? 
I really want the Day of the dead Barbie but 75? That's messed up, why are they exploiting the culture.

— laura (@Lauraberries) September 1, 2019
Article continues below advertisement
Whereas some are really enthusiastic about the doll and plan on buying it as soon as they can.