Chris Stapleton Says Black Lives "Absolutely" Matter in Interview on Protests
Chris Stapleton is one of many country singers who has evolved on the issue of race through his career, but did he endorse the BLM movement?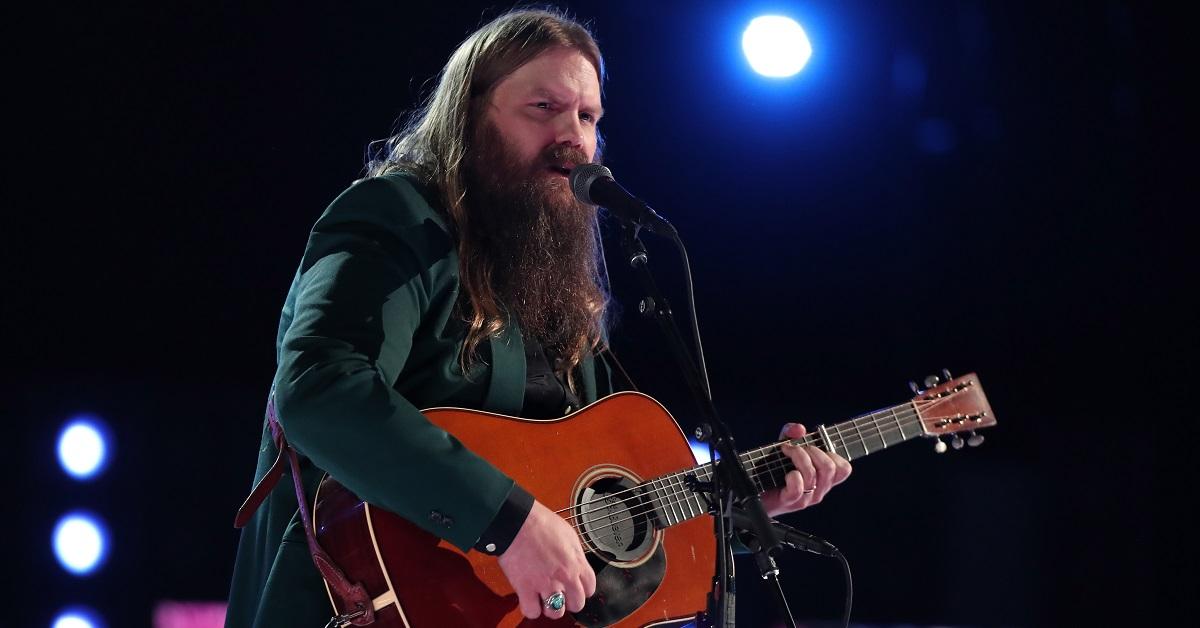 In the wake of months of unrest and nationwide protests, many celebrities have come to understand just how profoundly traumatic this country's history of racism has been. Chris Stapleton is apparently one such celebrity. In a recent interview with CBS This Morning, Chris was asked about the nationwide protests, and gave an answer that suggests he's trying to listen and learn.
Article continues below advertisement
Did Chris Stapleton endorse Black Lives Matter?
In the interview, Chris said that the aftermath of George Floyd's killing at the hands of police had given him a "broad awakening" about what was really going on in the country.
"You know, I thought we were living in a different country. And that's 100% real," the singer explained. "I feel like the country that I thought that we were living in was a myth."
Article continues below advertisement
He also said that he was willing to take action and work to understand what he could do to help.
"I think everybody should be doing more," he said. "It's time for me to listen. And it's time for other folks to listen."
Chris was then asked if he supported the Black Lives Matter movement, and he was pretty unequivocal in his response.
"Do I think Black lives matter? Absolutely... I don't know how you could think they don't," he said.
Chris Stapleton believes America has a long way to go.
After endorsing the movement, Chris added that he believes there's a lot of work that still needs to be done.
"I think we all have a lot of work to do, you know, as individuals as a society," he said. "And if you don't think that, I think you're not looking."
Stapleton was on the show to promote his latest album, "Starting Over," and touched on another tragedy from America's recent past.
Article continues below advertisement
Chris Stapleton wrote about the Las Vegas shooting.
In a song titled "Watch You Burn," Chris sings about his reaction to the shooting at a Las Vegas country music festival in 2017 that left 59 people dead. The song features lyrics like "Only a coward would pick up a gun, and shoot up a crowd trying to have fun." In the interview, Chris described the song as a "plea" to stop the kinds of evil that led to the shooting.
Article continues below advertisement
Chris Stapleton has had trouble with quarantine.
Chris also discussed life in quarantine during the interview, explaining that he had some doubts about releasing new music during the pandemic.
"There's good days and bad days," he said. "If anybody tells you that they haven't reached a near breaking point mentally in these times, I think they're probably lying to you."
Although he's proud of the new album, Chris said that he wished he could take it on the road and tour.
"We all hope for that Willie Nelson career where we're, you know, 85 or 86, and we can go play as much as or as little as we want to," he said. "I think if I am able to walk out on stage and hold a guitar when I'm 85, I think that's probably gonna happen."