'Blindspot' Series Finale: Did Jane *Actually* Die This Time, or What?
The 'Blindspot' series finale left many fans more confused than ever about the fate of Jane Doe. What was real? What was a hallucination?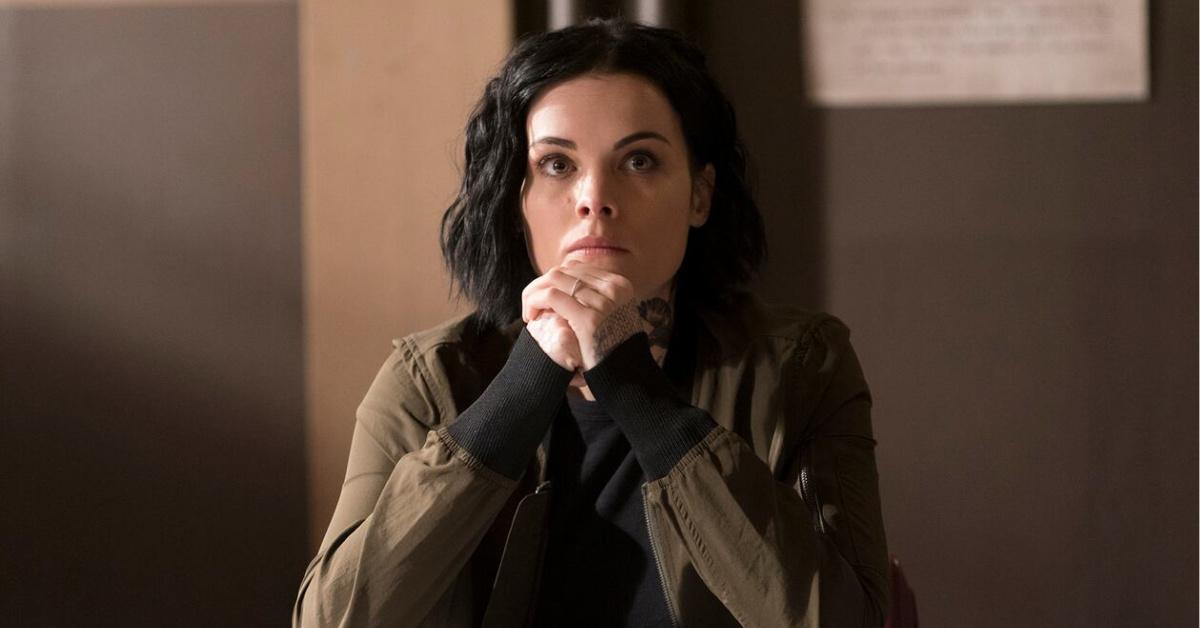 *Spoiler Alert!* The following (obviously) contains spoilers for the series finale of Blindspot.
Even though Blindspot only lasted for five seasons total, a lot has happened over the course of the series' 100 episodes. The characters have found themselves in tons of life-or-death situations, had their memories erased, fallen in love, fallen out of love, died — basically, if something could happen to a person, it happened to someone on Blindspot.
Article continues below advertisement
But the Blindspot series finale might actually have some of the most surprising plot twists yet. Or maybe we should say "confusing." We're not the only ones who were super confused by that ending, right? Was Jane hallucinating an alternate universe? Did Jane really die this time? Here's our attempt at explaining the ending of Blindspot — although, fair warning, it seems like a lot of stuff was put in this episode specifically to be unexplainable.

Article continues below advertisement
Did Jane die in the 'Blindspot' finale? Ending explained:
The series ends very similarly to how it began: With Jane Doe being zipped up in a bag in Times Square. However, while the show begins with Jane very much alive (albeit with a completely erased memory), the show ends with Jane's dead body being zipped up in a body bag. (Or does it?!)
Jane and Weller worked together to successfully defuse a ZIP bomb that would have erased the memories of basically everyone in New York City, but their celebration was cut short as Jane realized she had been exposed to too much ZIP poisoning, collapses to the ground, and dies (maybe). Under the effects of the ZIP poison, Jane spent pretty much the entire series finale hallucinating about almost every character who has ever been on the show. Even some of the dead ones.
Article continues below advertisement
The thing is, it also felt like we as viewers were hallucinating along with her, so it's hard to know for sure which "reality" was actually real. In one reality, Jane dies from the ZIP poisoning and is zipped up in the body bag. In the other, she and Weller get their happy ending, and so do Patterson, Rich, Boston, and Zapata.
Article continues below advertisement
After the finale aired, fans took to social media to express their confusion. Some people were certain that Jane was really dead and her hallucinations were just her brain trying to give her a (fake) happy ending. Others remained convinced that her death was the actual hallucination and the happy ending was real. We're personally in the "Jane is dead now" camp, but we totally get why some people think she's not!
Series creator Martin Gero isn't much help when it comes to Jane's actual fate. In an interview with Collider, he said, "I don't think there is a correct interpretation of it. I obviously have my intent, and I and the writers have a strong idea of what we believe. But we wanted it to be a bit of a Rorschach test, and I can't believe how effective it is."
Article continues below advertisement
"50 percent of the people [who saw the finale ahead of time] think she's definitely alive, and 50 percent of the people think she's definitely dead. We wanted it to be everything for everybody." Not helpful, Martin! Not helpful!
It looks like there's only one way to solve this mystery for good: Start rewatching the series and see if the finale makes sense the second time around (we're not gonna hold our breath on that one, though).