Tom Cruise and Co. Took to the Sky for 'Top Gun: Maverick' Flying Sequences
The long-awaited 'Top Gun' sequel is here, and fans are curious if Tom Cruise really flies planes in 'Top Gun: Maverick.' Here's what we know.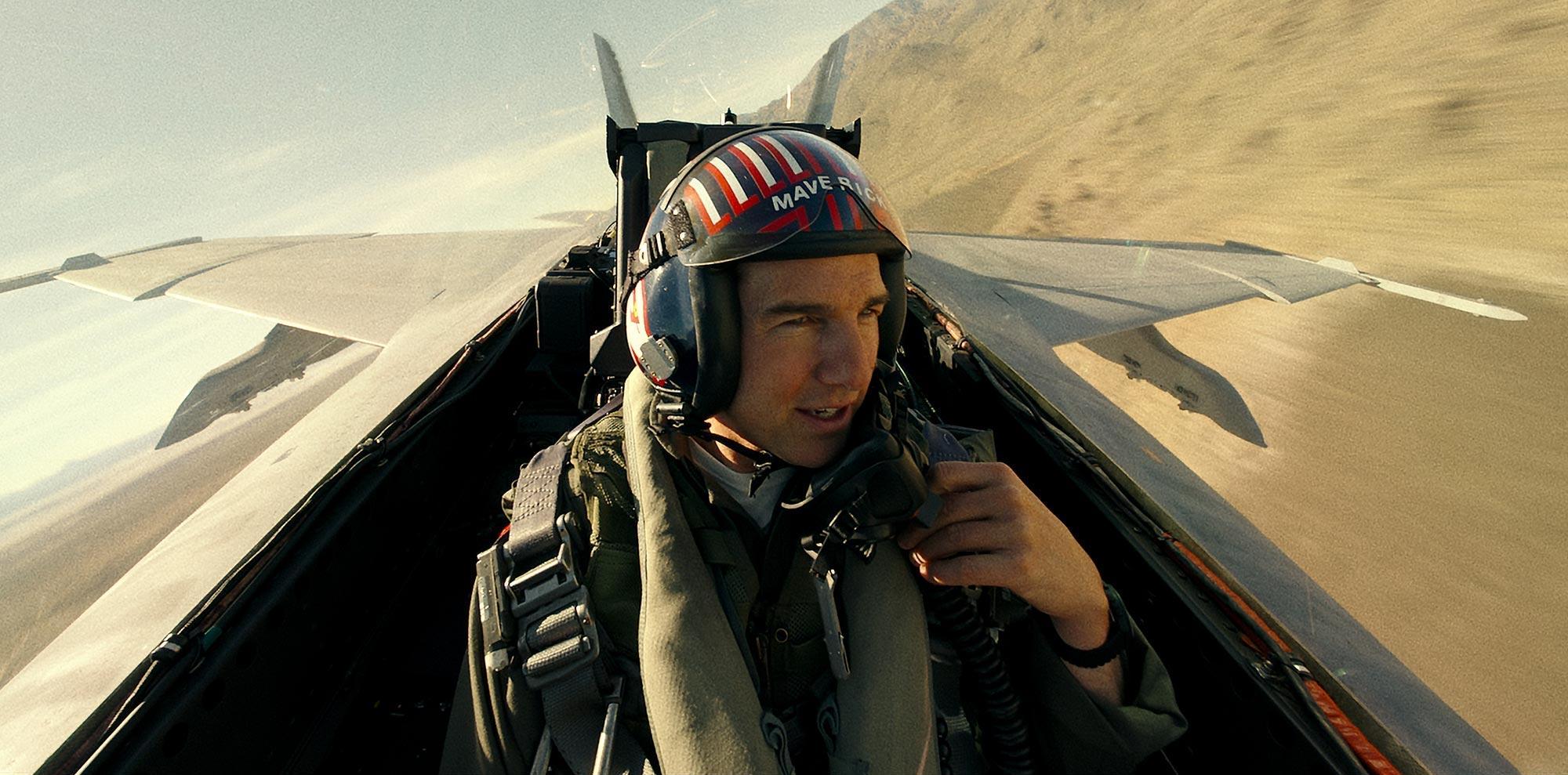 After 36 years, Pete "Maverick" Mitchell returns to the big screen.
Set three decades after the events of its predecessor, Top Gun: Maverick follows Maverick (Tom Cruise) expertly dodging rank advancements in favor of his life as a fearless test pilot. However, his career eventually takes him back to the U.S. Navy Strike Fighter Tactics Instructor program (aka TOPGUN), where he must face his past while training a new group of fighter pilots.
Article continues below advertisement
The long-awaited sequel is garnering universal acclaim, with many critics agreeing that the flight sequences "are among the most exciting and exhilarating scenes experienced in the cinema this year." With that said, we can't help but wonder if they are real.
Now, most of us know that Tom Cruise isn't one to shy away from impressive stunts, but did he really fly in Top Gun: Maverick? Here's everything we know, including if his cast mates actually fly in the film as well.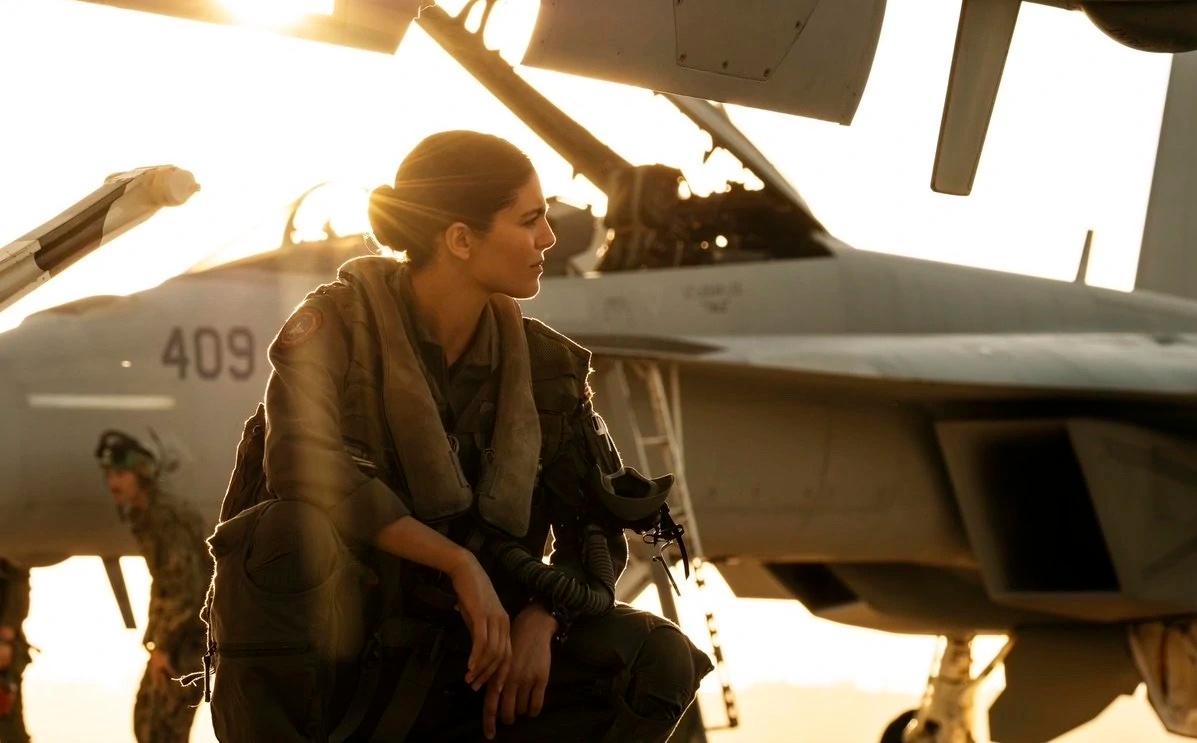 Article continues below advertisement
Did Tom Cruise really fly in 'Top Gun: Maverick'?
Would it really be a Tom Cruise movie if he didn't perform the most outrageous stunts (call back to him hanging off the side of a plane in Mission Impossible: Rogue Nation)? Of course, we all know the answer is NO!
Therefore, it makes sense that the 59-year-old really did take to the skies and fly multiple aircraft throughout the film. But producer Jerry Bruckheimer spoke with USA Today in March 2020 and said Tom was not allowed pilot controls of an F-18.
"The Navy wouldn't let him fly an F-18," Jerry told the outlet, noting that the military branch declined the civilian request. Nevertheless, Jerry added that "he flies a P-51 in the movie, and he flies helicopters. He can do just about anything in an airplane."
Article continues below advertisement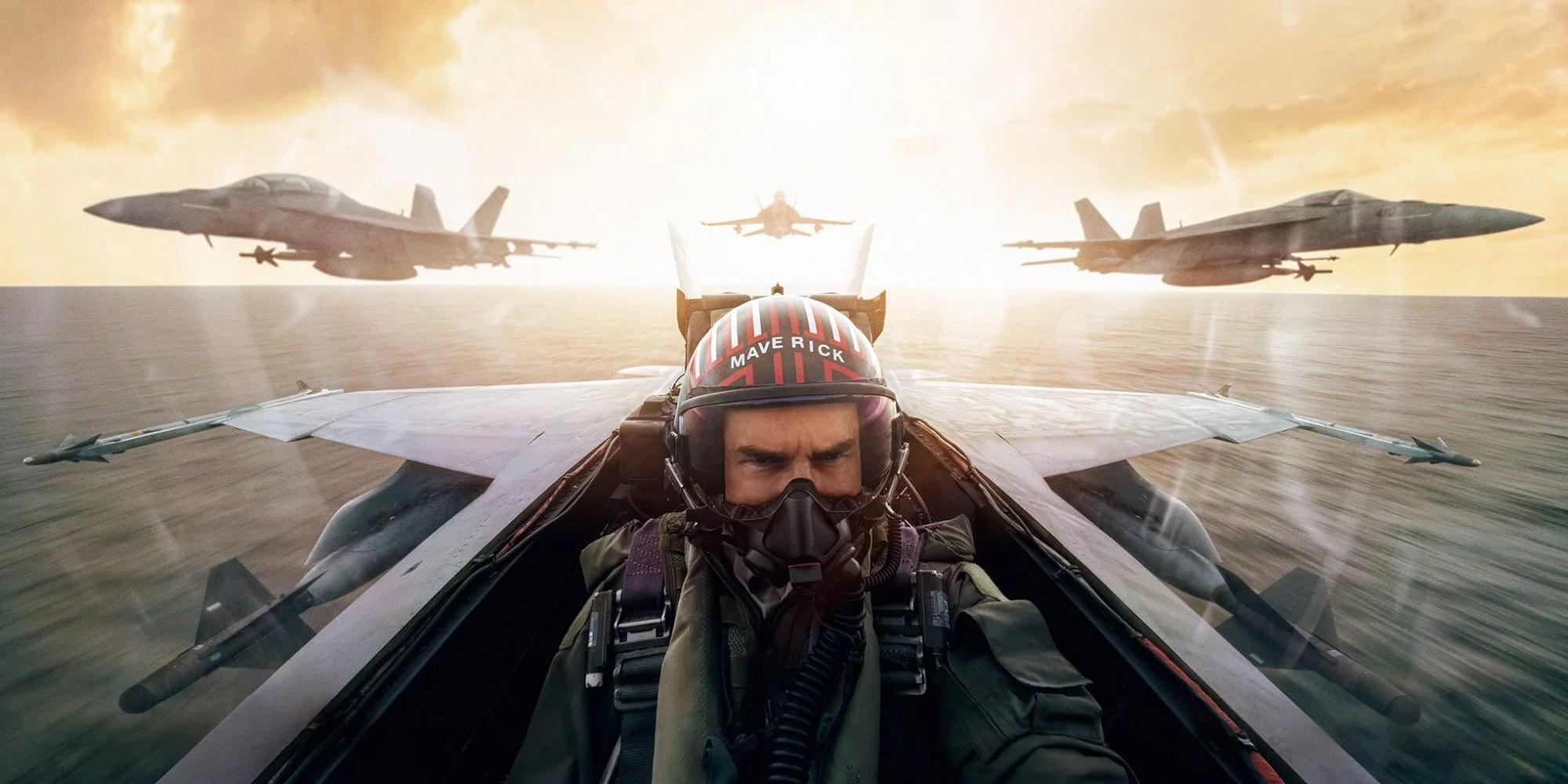 Ahead of filming the highly-anticipated sequel, Tom Cruise and Jerry Bruckheimer discussed how they could possibly return to the fan-favorite world of Top Gun in a bigger and better way.
Tom told Empire, "I realized that there were things that we could accomplish cinematically. And I started getting excited about this big challenge of, 'How do we do it?' So I said to Jerry, 'I'll do it if …' meaning, I'm not going to do the CGI stuff."
Article continues below advertisement
Luckily, Tom got his wish because every aerial shot in the film is real. Having said that, how did the other actors prepare for their stunts? Keep reading for all the known details about the iconic "Tom Cruise Boot Camp," as the cast calls it.
Do the other actors actually fly in 'Top Gun: Maverick'?
As a matter of fact, Tom's fellow cast members actually fly as well in Top Gun: Maverick.
According to Entertainment Weekly, Tom Cruise took inspiration from his experience attending a training boot camp ahead of filming the 1981 film Taps. As a result, the certified pilot developed an intense training regimen for his Top Gun: Maverick castmates to guarantee they look like expert-level pilots while flying jets in the movie.
Article continues below advertisement
"Tom used part of the budget of this movie in order to ensure that we were comfortable and able to emulate a real-life fighter pilot," star Glen Powell told Entertainment Weekly.
He added, "There's no way without that regimen — a thing that he didn't have on the first movie — that we would be able to pull off these performances. There's full scenes up in the air, and we would have been passed-out bodies just going for a ride."
Article continues below advertisement
To start their training, Entertainment Weekly reported that "the actors began the schedule flying in single-engine Cessna 172 Skyhawks before moving on to the Extra 300, which is capable of more acrobatic maneuvers."
Eventually, the group upgraded to "L-39 Albatross single-engine high-performance jets, which prepped them for the F/A-18s in which they would be filmed during the shoot."
Article continues below advertisement
Additionally, director Joseph Kosinski said the directing process was "very tedious and difficult at times" due to the unusual methods he employed to oversee the flying sequences.
"I'm there, with the actor, when they're getting in the jet, I'm setting the cameras up, making sure all the angles are exactly what we need," Joseph told Entertainment Weekly. "But once that jet pulls out onto the runway, they're gone for the next hour or two."
"It was a very unique way to direct because it was a lot of prep and a lot of rehearsal. And it was very tedious — you're only getting a minute or two of good stuff every day. But it's the only way to get footage that looks like this," Joseph concluded.
Top Gun: Maverick hits theaters on Friday, May 27.