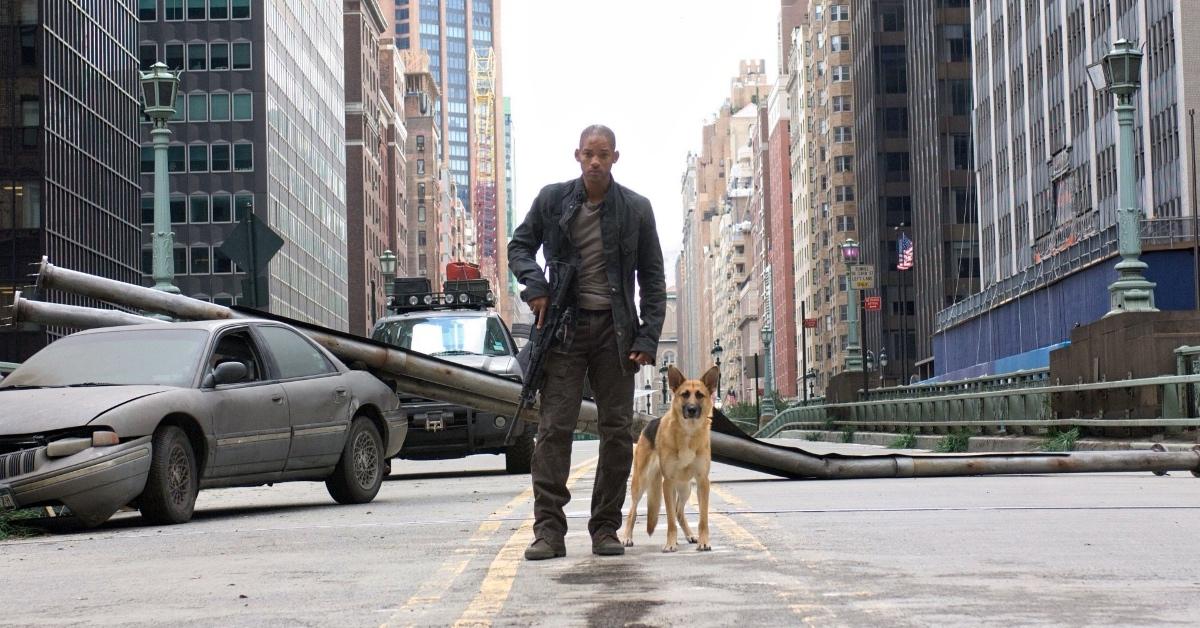 Fans Are Curious About Will Smith's Character in 'I Am Legend' After Sequel Announcement
The 2007 post-apocalyptic thriller film I Am Legend continues to be a timely conversation piece. In 2020, coronavirus deniers argued that the plot of the film was unfolding before their eyes, but in 2022, I Am Legend is popular for a different reason. Will Smith recently announced his plans for a sequel film starring himself and Michael B. Jordan, prompting questions from original fans about the first film's ending.
Article continues below advertisement
Didn't Will Smith's character, virologist Dr. Robert Neville, die in I Am Legend? If so, how will that lead to a sequel? Here's everything we know about the follow-up film and the fate of Robert so far.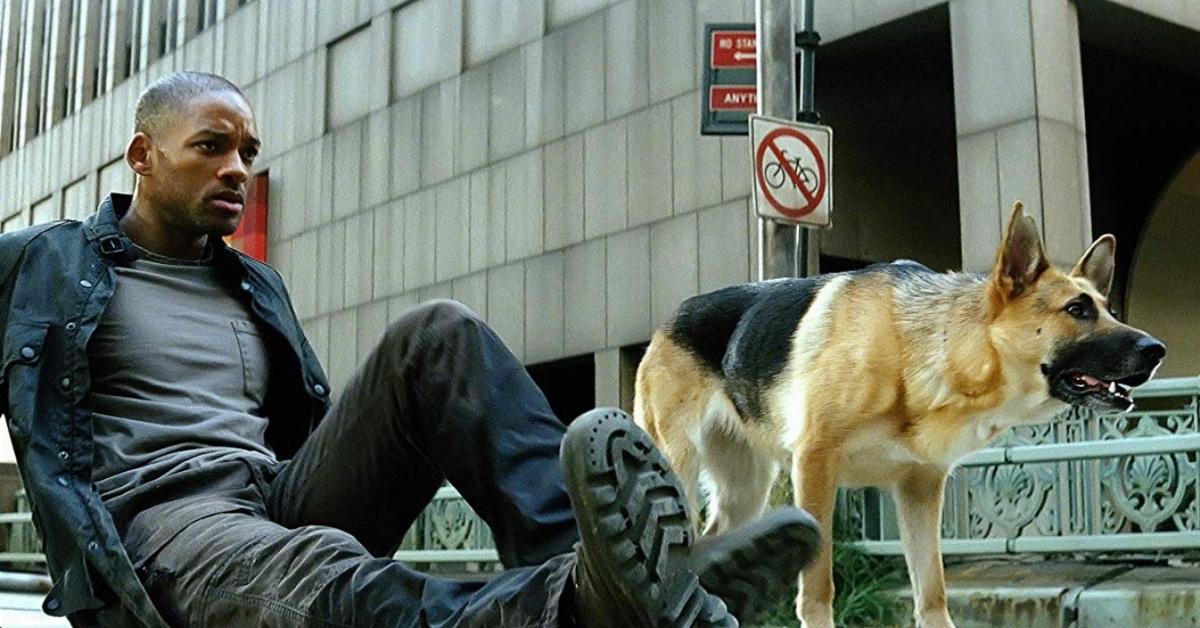 Article continues below advertisement
Did Will Smith's character die in 'I Am Legend'?
In I Am Legend, Robert ends the movie heroically saving two immune teens, Anna and Ethan. At the climax of the film, he is in the process of creating a cure to the Darkseeker mutation, which makes all the infected vampiric but vulnerable to sunlight. When a hoard of Darkseekers track Robert, Anna, and Ethan to Robert's basement lab, he gives a sample of the cure to Anna and Ethan before sacrificing himself with a grenade.
Anna and Ethan then arrive at a survivor's camp in Vermont and hand over the cure, narrating Robert's tale of heroics. While this ending seems final, there was also an alternate ending to I Am Legend that provides a hint of how a sequel film could go.
Article continues below advertisement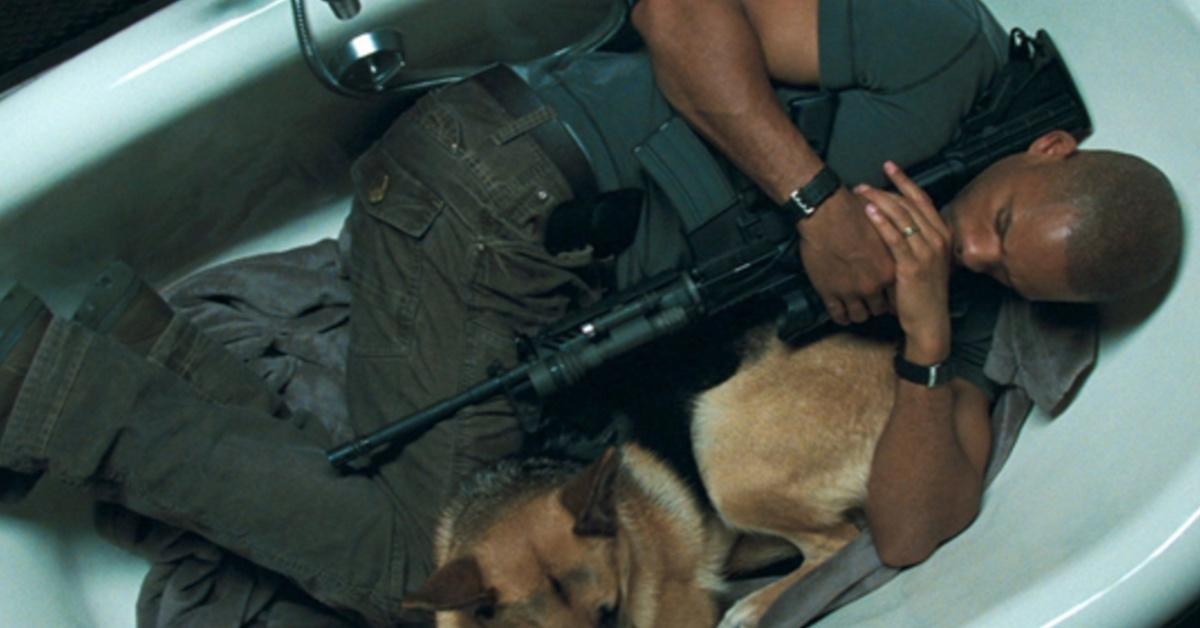 In 2008, a two-disc special edition of the film on DVD provides an alternate version of I Am Legend's ending. In the alternate ending, Robert returns the Darkseeker he had been experimenting on to the attackers, who leave. Then, Robert reflects upon his experiments, realizing he's become a monster himself in the eyes of the infected and abandons the cure to travel with Anna and Ethan to the survivors' camp.
Article continues below advertisement
Who is Michael B. Jordan playing in the 'I Am Legend' sequel?
In I Am Legend, Robert's character has a daughter (played in the film by Will Smith's real-life daughter Willow) but no other children. Michael B. Jordan's character may be another survivor rather than a relative of Robert's character. It is currently unclear which character Jordan will be playing, but rest assured, fans are excited about his participation!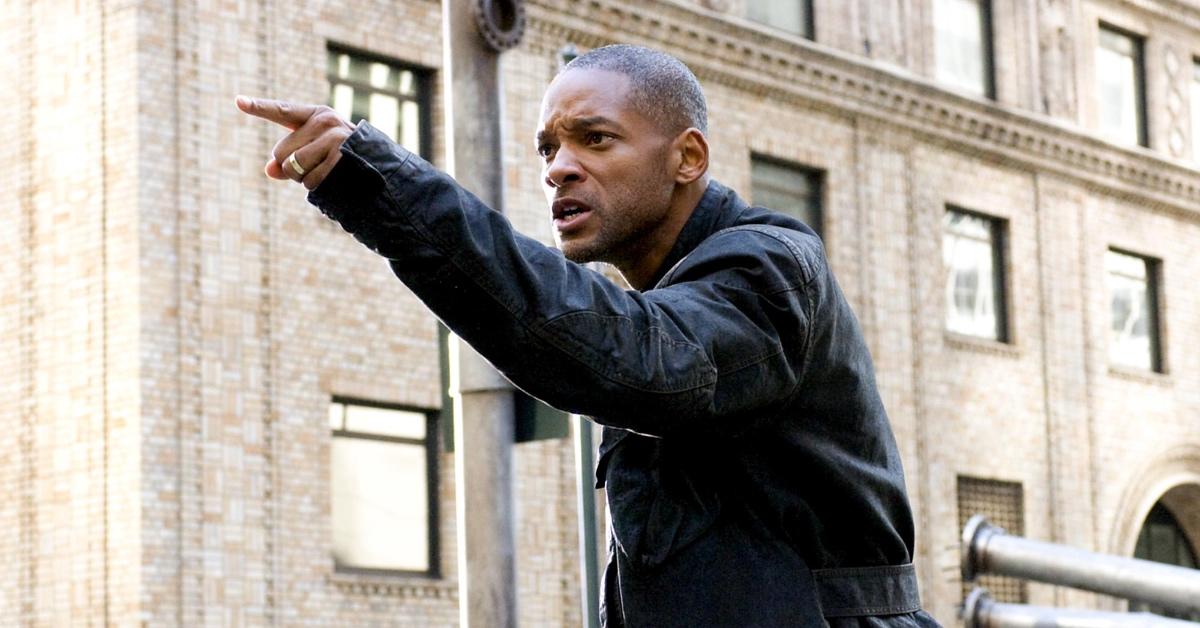 Article continues below advertisement
On March 4, 2022, Will Smith and Michael B. Jordan announced the news via a joint Instagram post featuring the apocalyptic setting of a deserted New York City. The post had no caption, but Michael B. Jordan's social media was tagged. Fans immediately flooded the comments with excitement. One person wrote, "I Am Legend 2 confirmed!!"
The film currently has no release date or other details available, but all the same, fans look forward to the sequel film. Currently, I Am Legend is available for streaming on Prime Video.