These Disney Movie Scenes Were Edited Since They First Premiered
Several Disney movie scenes were edited since the premiere, from the 'Lilo & Stitch' laundry scene to part of Aladdin's "Arabian Nights."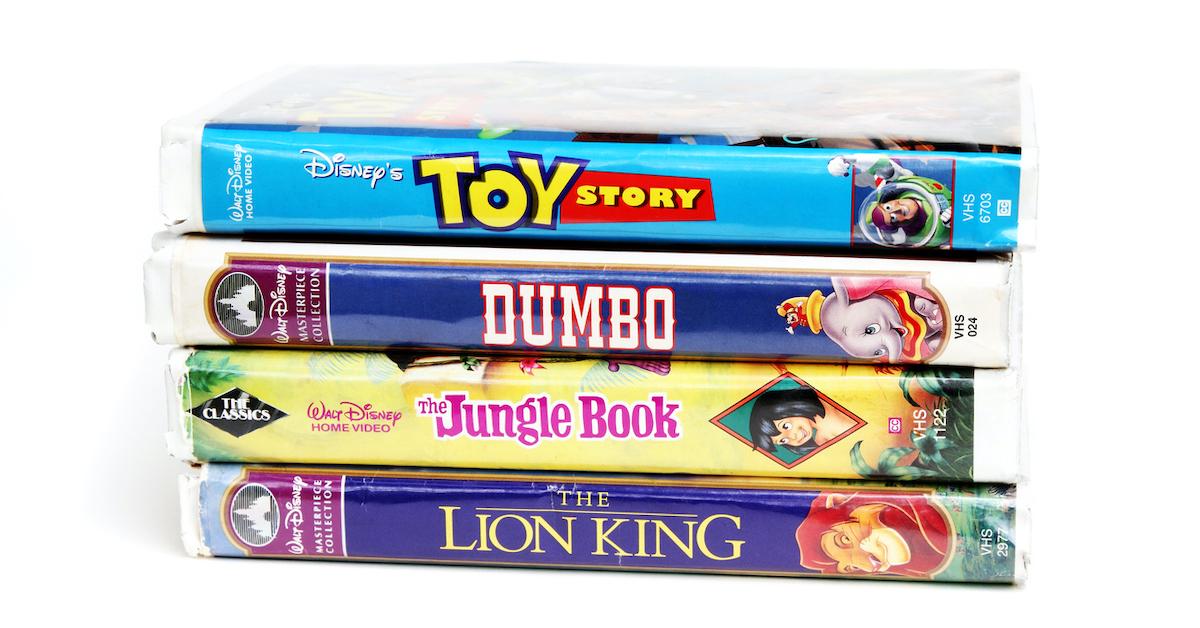 Everyone loves a classic Disney movie, but a number of them have been changed since the first time you saw them — the famous animation company notoriously reworks and updates scenes to keep up with the times and maintain their positive image. Take a look at a few edited Disney movie scenes below — they'll seriously blow your mind.
Article continues below advertisement
The 'Lilo & Stitch' laundry scene
One edited scene that has recently garnered attention is the Lilo & Stitch laundry scene. According to BuzzFeed, Lilo had originally hid from her sister, Nani, in the dryer when the film first premiered in theaters. However, Disney apparently edited the scene since the movie premiered, to make it look like she's hiding behind a pizza box on a shelf, to hopefully deter children from climbing into dryers.
Part of 'Aladdin's "Arabian Nights"
Part of the "Arabian Nights" scene in Aladdin was edited after the movie premiered in theaters. Apparently, according to ScreenRant, one of the lines stated "they cut off your ear if they don't like your face," and the American Arab Anti-Discrimination Committee protested because it was deemed insensitive. When the movie came out on VHS, it was completely re-edited, with a brand new line in its place.
Article continues below advertisement
"Human Again" in 'Beauty and the Beast'
Apparently, the original cut of Beauty and the Beast included a huge musical montage in which all of the inanimate objects sing about being human again. While the movie did include some of it, Disney apparently cut a full seven minutes from the original cut of the film, according to The Binger, which makes us wonder what we missed out on... including those strangely sensual moments with Lumiere, the strangely lovable candelabra.
Article continues below advertisement
'Abominable' was straight-up banned in several countries for this one scene
Abominable was a heart-warming movie about a young girl in Shanghai who finds a yeti, but apparently, the film was banned throughout Vietnam, The Philippines, and in Malaysia for a particularly controversial scene — Yee pulls out a map that shows something called the nine dash line, which China instilled, claiming much of the South China Sea as its territory. It violates maritime laws, and since it has caused tension between China and much of Southeast Asia, they pulled the film from theaters.
Article continues below advertisement
Rachelle in 'Planes' was depicted differently around the world
If you happened to catch the movie Planes you may remember Rachelle, the adorable pink and white plane who is especially enticing to fellow male planes. But according to CBR, her name and appearance varies by country. We aren't sure why different branches of Disney decided to edit it that way, but to each their own.
Article continues below advertisement
Disney movies are edited and updated all the time from when they first premiered, whether it's to stay relevant or promote new and positive messages. There is certainly nothing wrong with them deciding to do so, but it's safe to say that it's definitely jarring, especially for OG Disney fans.