Hilary Swank Is a Proud Dog Mom of Four Rescues
Hilary Swank is the star of the Netflix space series, 'Away.' Details on her personal life, including her two marriages, and if she has children.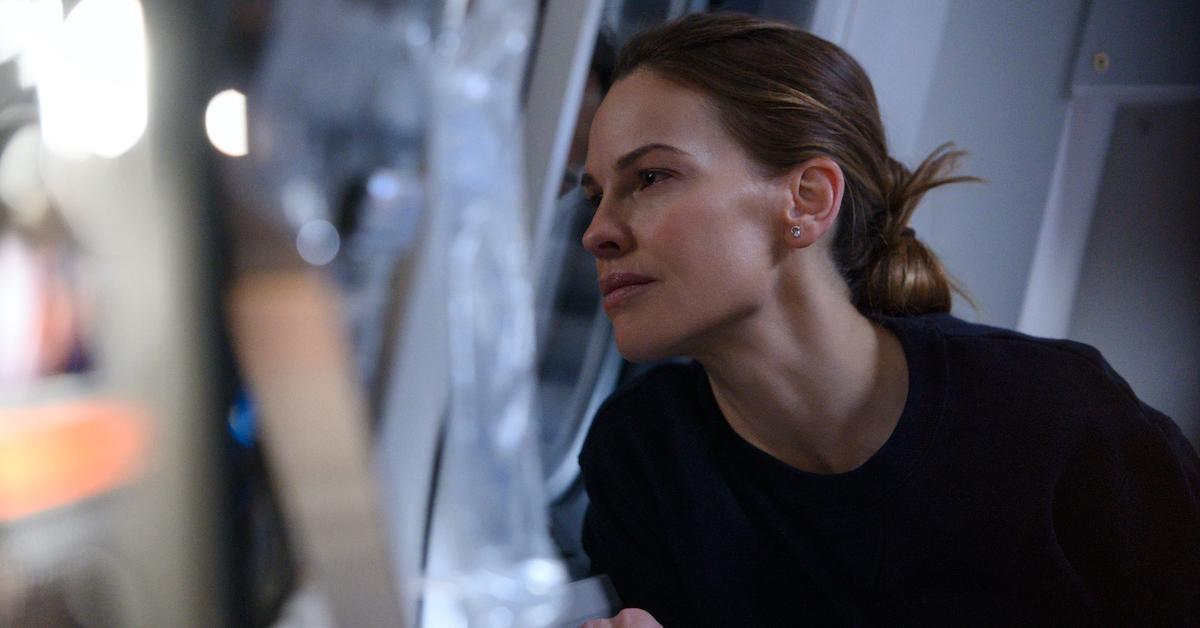 Golden-Globe and Academy-Award winner Hilary Swank is returning to the small screen for her space-centric Netflix series Away. The Million Dollar Baby alum is playing Emma Green in the sci-fi series, an astronaut who leaves her husband and daughter for a three-year mission in space. She's also an executive producer for the show.
Outside of her TV and film appearances, Hilary has kept her personal life more private in recent years.
Article continues below advertisement
She was married to fellow actor Chad Lowe from 1997 to 2007, and their breakup had many wondering if there was an Oscar love curse. After her engagement to financial advisor Ruben Torres ended in mid-2016, Hilary swapped vows with Philip Schneider in 2018.
Does Hilary Swank have children? Keep reading to find out more about her marriage to Philip, and if Away has been renewed for Season 2.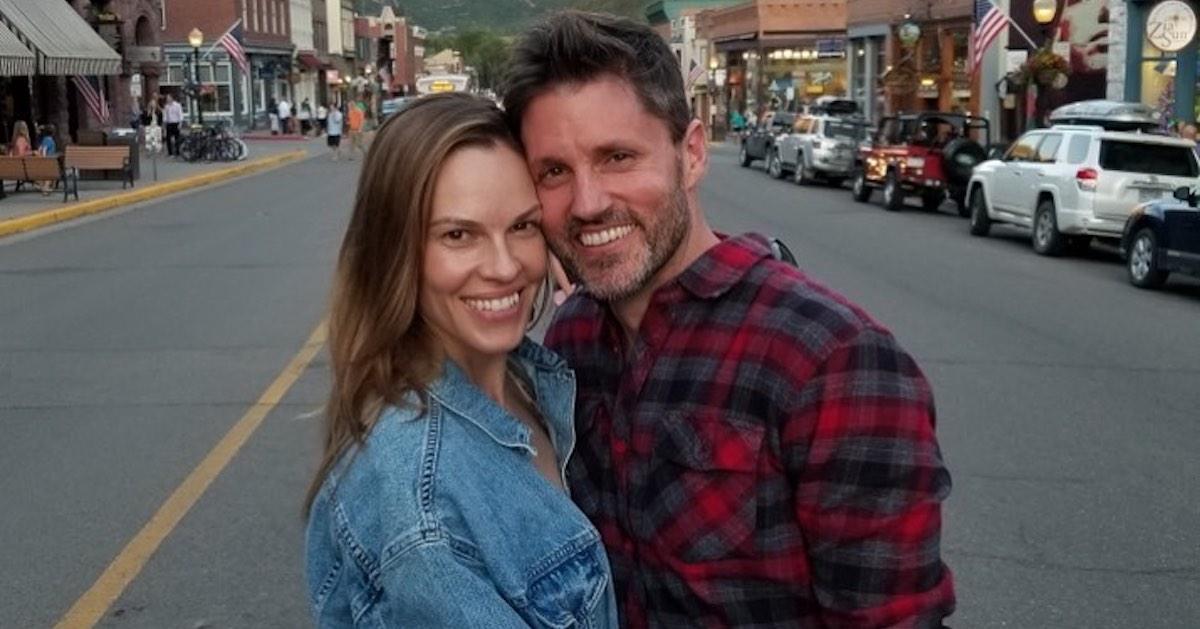 Article continues below advertisement
Does Hilary Swank have children?
The 46-year-old does not have any children, but she is a proud dog mom of four rescues. In 2010, while she was in a four-year relationship with talent agent John Campisi, Hilary told People that she had envisioned kids in her life "since a really young age," but that she wanted to wait until "the time is right" to have them.
She married her boyfriend of two years, Philip Schneider, in 2018. The couple was originally set up on a blind date, shortly after the end of Hilary's engagement to Ruben Torres was announced. Hilary discussed the proposal and her wedding details with Vogue.
Article continues below advertisement
"We stumbled upon a beautiful sanctuary deep in the mountains. It had a stunning waterfall that cascades down to rustic cabins built in the 1800s surrounded by beautiful pines and big skies," the actress explained. "One evening, Philip dropped to his knee in front of the waterfall and proposed—he sweetly made sure my dogs were nearby so they could bear witness!"
They got married in August of 2018 in Carmel, Calif. in front of a forest of redwood trees.
Article continues below advertisement
"It was timeless. There is just no other way to describe it. I was overwhelmed with such gratitude and thanks to be marrying the man of my dreams and to see all the people we love together in the middle of such a profound setting," she said of her nuptials. "It was truly a dream come true."
After her wedding, a source told OK! that Hilary was interested in expanding her family because of how solid her relationship with Philip was.
"She finally feels she can live up to her own very high standards of being a devoted mom," the source told OK!, per Closer Weekly. "She just didn't have this level of self-assurance 10 years ago, but Philip makes her feel so confident."
Article continues below advertisement
Is 'Away' renewed for Season 2?
The series debuted on Netflix on Sept. 4, and it has yet to be renewed for a second season. The first season does end on a cliffhanger, and Hilary herself told RadioTimes that she has a few ideas for a potential continuation.
"Well you know, if we were to do anything else, I think it's continuing to explore," she told the outlet. "As an executive producer, what's exciting to me about the show is exploring all the different characters and all the different races within the show."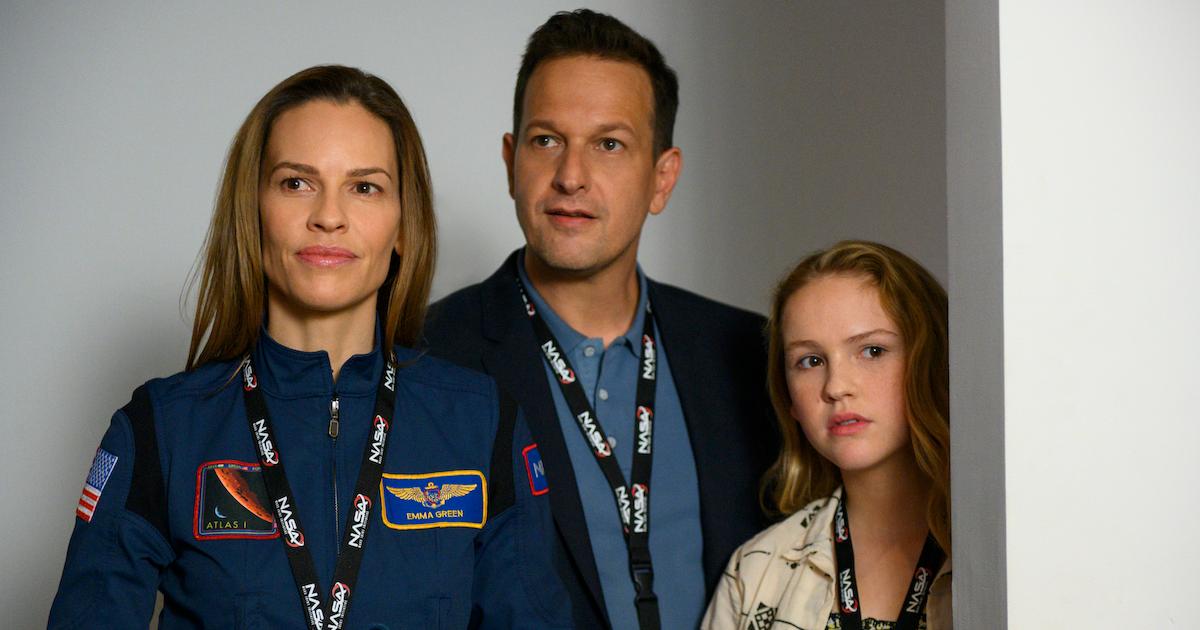 She added that, in another season, the group dynamics would be a key storyline to expand upon.
"How do you persevere through challenging times together as a group, and then in solidarity but also how do you conquer your own fears yourself, you know? As a human being," she added. "Those are all interesting things to explore."
Season 1 of Away is available to stream on Netflix.